Givenchy Very Irresistible L'Eau en Rose was launched in spring of 2014 and was dedicated to the queen of flowers – Rose. As in the name of this perfume, the main ingredient of this fragrance is the Rose and this was developed with minimalist composition. This has been called as a universal fragrance for women and suitable for all occasions year around. The nose behind this fragrance is Carlos Benaim.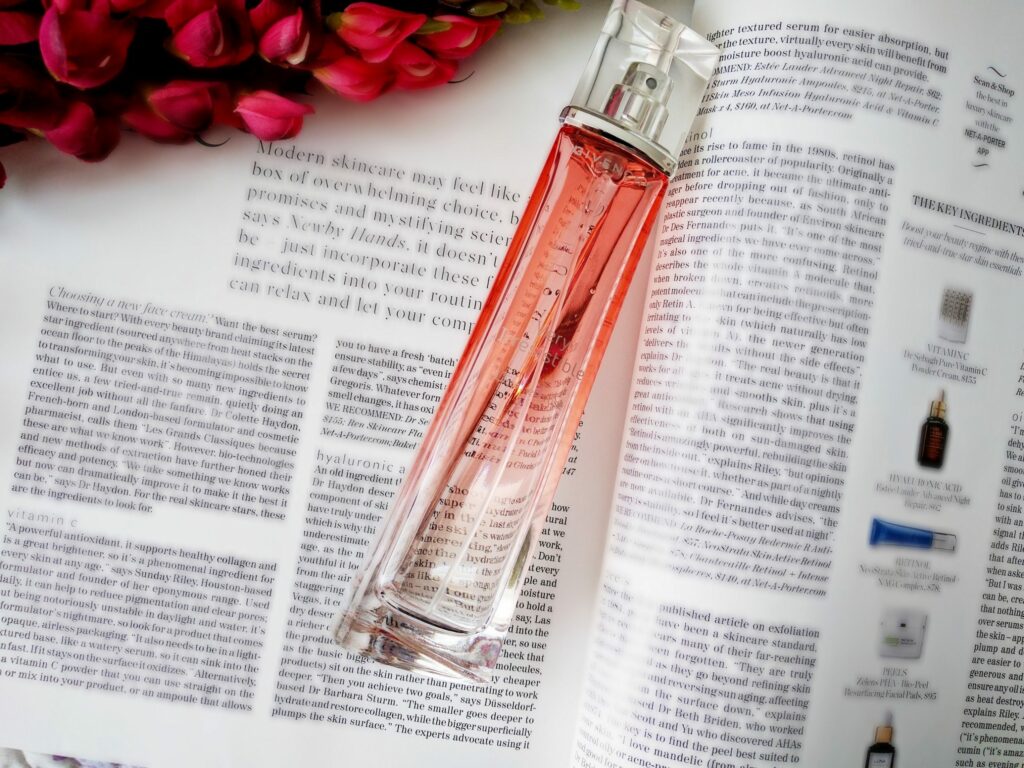 I bought this fragrance last year and as you can see from the pictures, I have used it a lot. I really like using this more in the spring and summer as opposed to year-round. The top note of this fragrance is BlackBerry, the Middle note is Rose and the base note is Musk. It is very feminine, striking, and comfortable to wear.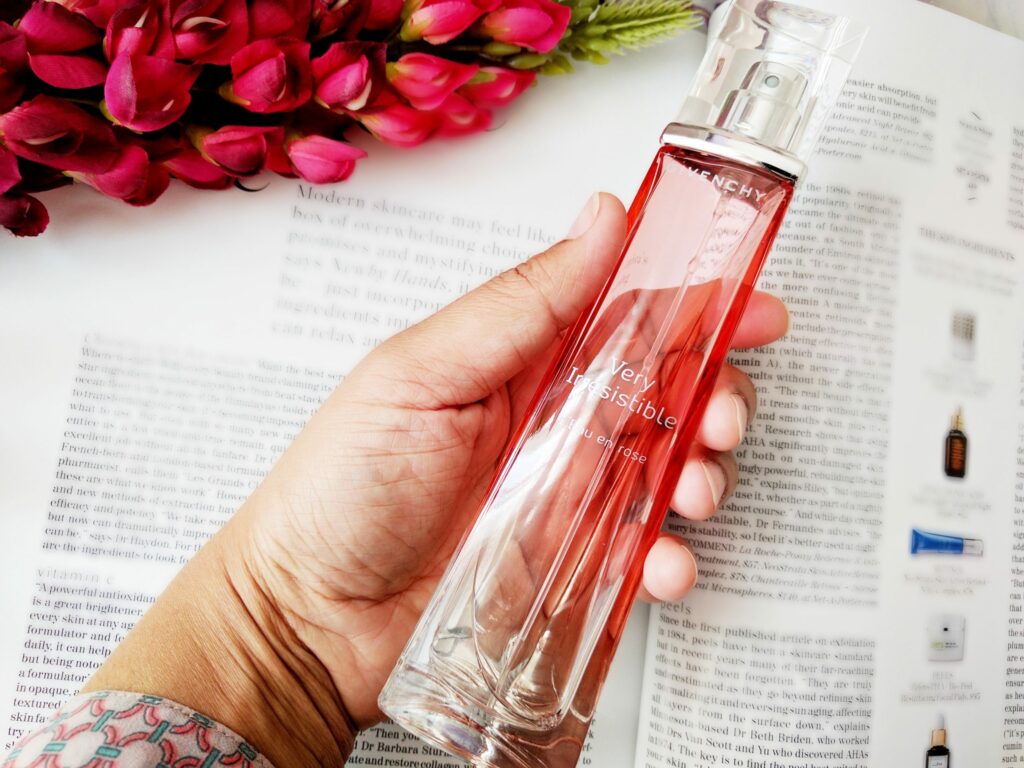 This perfume is both classic and modern all at once. It has a sweet warm rosy scent without smelling like pure roses, it has more of a fresh and innocent feel to it. Choosing a perfect rose scent can be difficult sometimes, based on the composition and how the fragrance radiates back once applied to our skin, it can smell different on different people. This fragrance has a simple composition but how it manages to reflect the scent from your skin can be different.

As described in fragrantica, "The composition is bold and bright with pronounced notes of roses in the background of musk. Juicy and fruity blackberries surround the heart of rose, giving it liveliness and sparkle, while a gentle cloud of cotton-like musk gives tenderness and sensuality in the base."
I have loved this fragrance since I first sniffed in store and bought it. This fragrance lasts on me for around 5-6 hours and that is fine for me. This is a good option for you if you like flowers, especially roses and do not want to smell like a bouquet of rose by very classic, fresh and airy feel of roses.
Do you like flowery fragrances? What is your favorite rose scent fragrance?