Christophe Robin is an A-list colorist for over 20 years, created his hair care line in 1999 selecting powerful natural ingredients for recognized long-term results. After hearing and reading impressive reviews of this hair care line, I bought the Christophe Robin Regenerating Mask with rare prickly pear oil to calm my easily irritated scalp and dry frizzy wavy hair. It contains pure prickly pear seed oil which is a natural treasure with antioxidant and repairing properties. There are many products in the market that contain the prickly pear seed oil, which seems like the most hyped hair oil nowadays and after using this mask regularly for the last 7 months, I love it.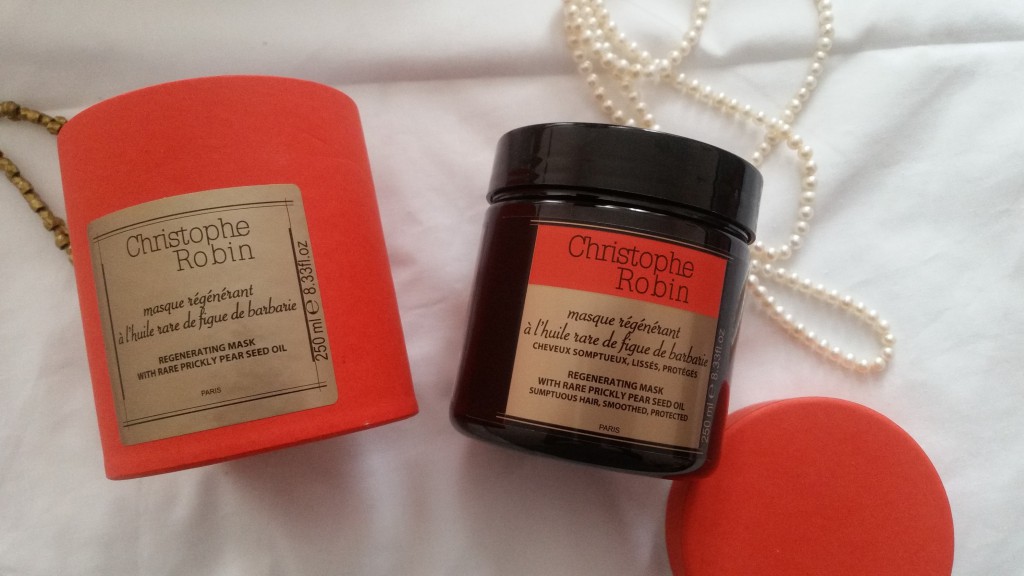 Who is this hair mask for?
Anyone with normal, weak or damaged hair, basically all hair types. Suitable for colored hair. It is formulated without Parabens, Sulfates and Phthalates.
What it does and how it worked for me?
As per Sephora description, "This regenerative mask treatment has creamy formula that penetrates into the hair for a profound and long-lasting effect, from roots to tips. It is enriched with pure prickly pear seed oil—a precious natural remedy with antioxidant and regenerative virtues. Its action is reinforced with a 100 percent natural repairing agent that restructures and strengthens hair from the inside, smoothing and enhancing its shine. These active ingredients are combined with inula flower extract to reinvigorate and protect the pigments of natural or dyed hair. The scalp is stimulated, roots are regenerated, and hair is protected from breakage and split ends for a smooth, soft, radiant finish."
I totally agree with each point in the description above. Along with repairing and protecting the lengths of hair, it also stimulates the scalp and protects hair from split ends and further breakages. I have felt a very nice change in my hair and scalp. My scalp has been quite calm since I started using this mask. My dry frizzy hair has been in control. Overall, my scalp and hair are moisturized without being oily.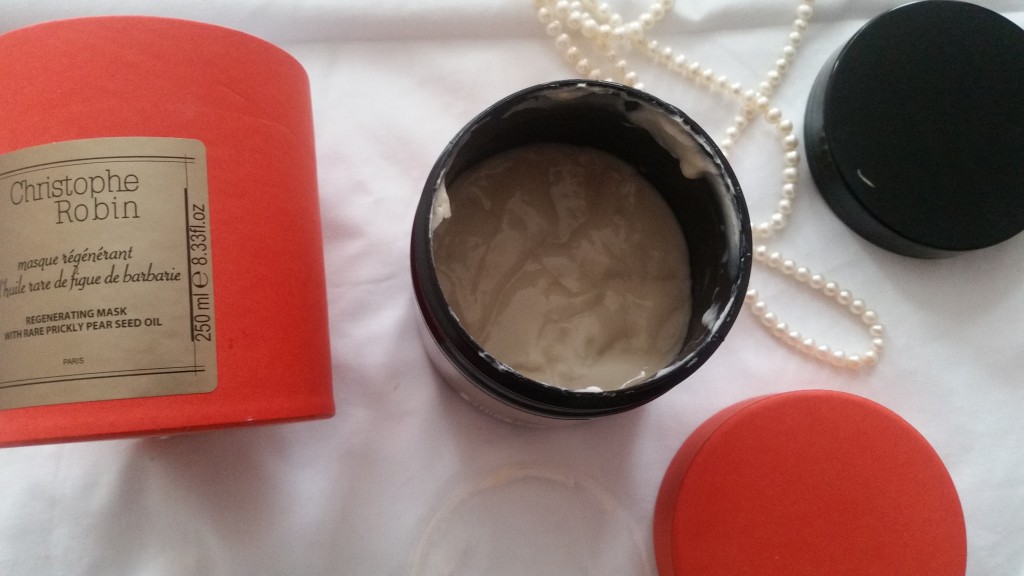 How i use it?
I use Christophe Robin Regenerating Mask once every week and sometimes twice when my hair is drier than usual. I take a small amount in my fingers and start massaging it into my cleansed scalp. Then, I work towards the hair ends. Little is more in this case. I take the size of hazelnut of this mask twice, one for my scalp and the other for hair lengths. This does produce a little leather when water is added while massaging. The massage feels relaxing when you know you are putting something good on your scalp and hair. I do a quick bun with a hair clip and continue with my bath. I keep this mask on my hair for 5 to 15 minutes.
The important thing I want to mention here is to rinse the hair thoroughly, I have had an experience when I was in hurry and later felt like the product was still in my hair. As this is a treatment mask, and there is a time limit to keep this in the hair, so always rinse it out thoroughly. I skip conditioner when I am using this mask. I like the smell of this mask too, not very strong but nice. Also, I have used this mask before air drying, blow-drying, and heat styling, and my hair looks healthy and shiny in all ways. Even when I am traveling, I refill and take my travel jar with me.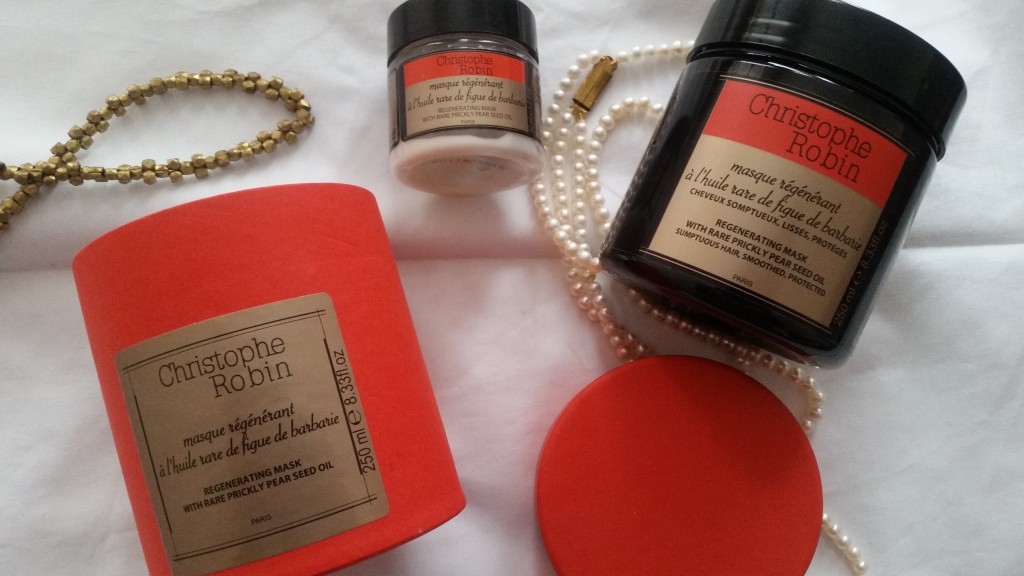 Final Words
I feel my scalp and hair are stronger and healthier since I started using Christophe Robin Regenerating Mask. Hair has been smoother and shiny. This is one of those cult things that will always be my go-to when my scalp and hair need help.
Where To Buy Christophe Robin Haircare?
Comment below if you have any questions or comments. Also, check my Instagram for the latest launches and products. My Facebook page is here.