I am really slow when it comes to finishing up the products, i do not understand why i do this but when i like some product and it is about to finish, i start picking up something else as if my inner self doesn't want stuff to get finish. Anyways, sharing some stuff that i actually finished last month.

I love the First Aid Beauty Facial Radiance Pads and i am never without them. These are my go-to for get-ready fast days or the lazy days when i just want to finish up my skincare routine fast. They are gentle, effective and work perfect for daily use. Actually this is the most used acid in my acid stash. My husband has very sensitive skin and he loves them too. I use it after cleansing my face and before the spritz toner or before the serum. They are easy to use and just a swipe across the face, neck and decollete does it all. The value for price is also good as compared to other good acid toners. I have been using them since last two years and i have an empty jar every other month. This is the first acid product that i started up with and since then, i have come a long way.
Repurchase – Yes, usually purchase it every other month(2 people using it here)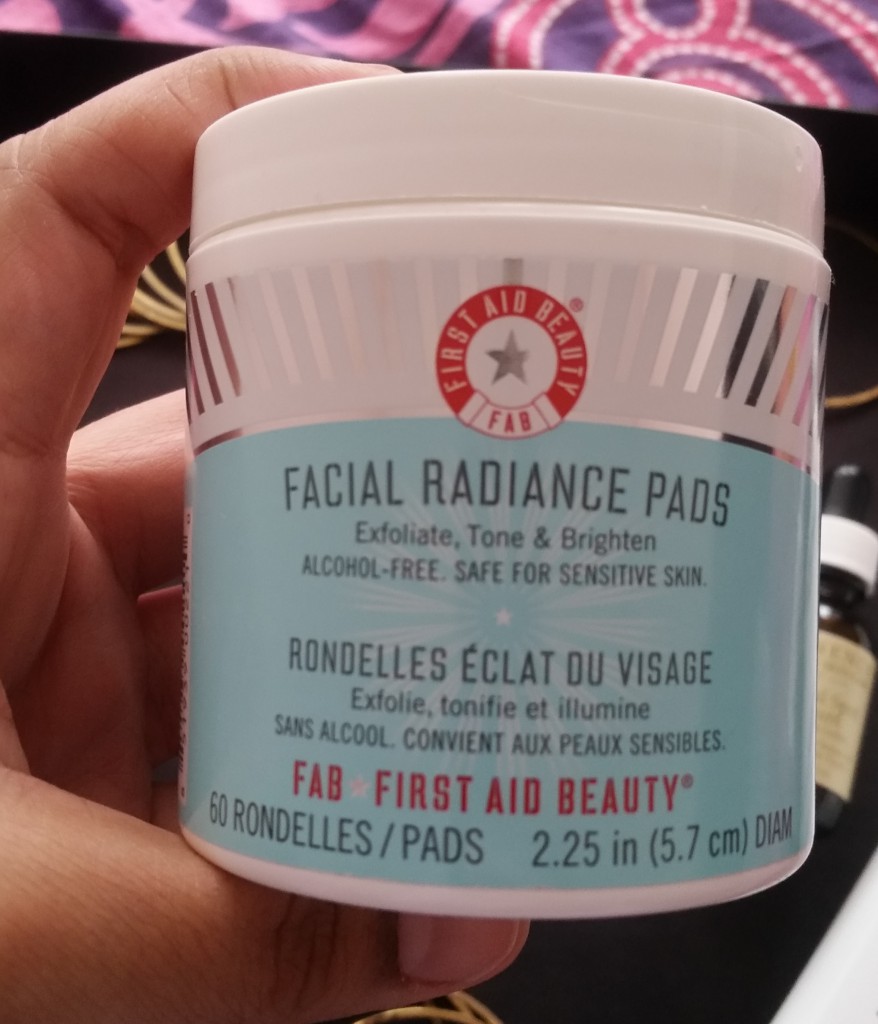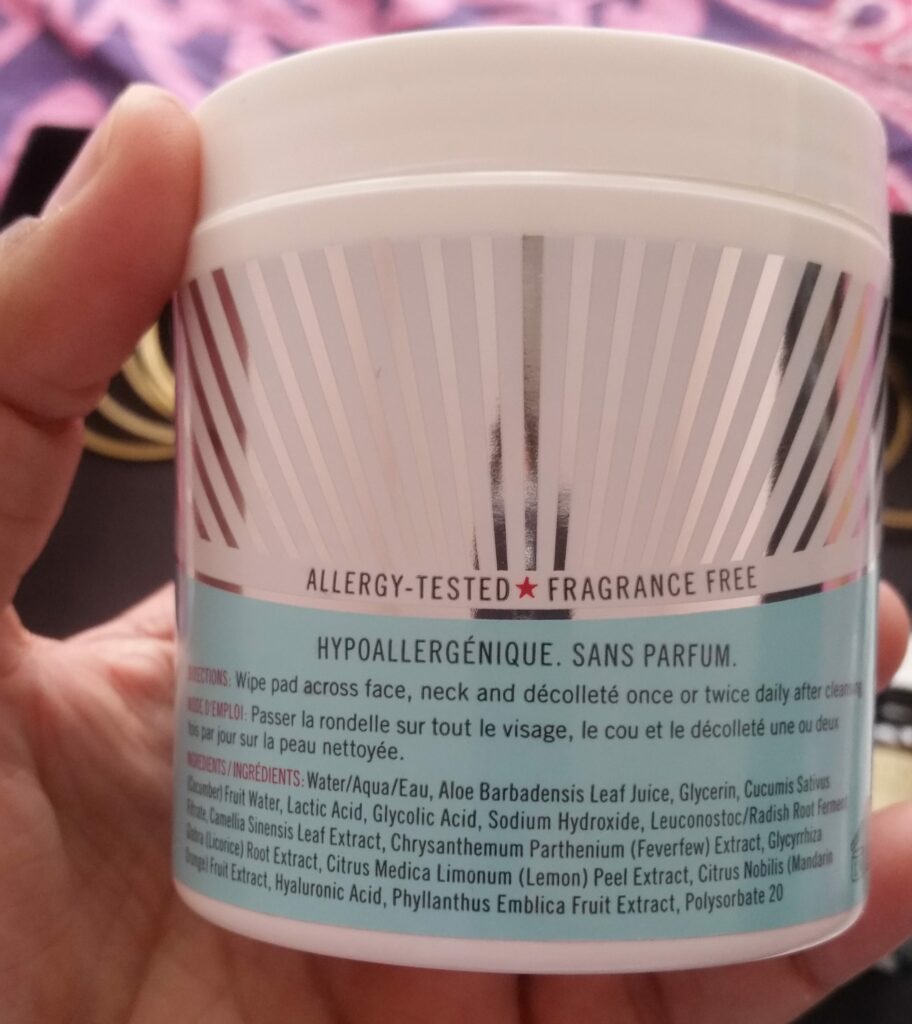 The product that i least expected from and which worked really good on my combination skin is the Alpha H Balancing Cleanser with Aloe Vera. I was really confused between the Balancing cleanser and the Triple Action Cleanser because the brand recommends Triple Action Cleanser for Combination skin. I chose the Balancing Cleanser after doing the research from my side and after reading the reviews online. From the creamy texture of the cleanser, i got the feeling that i shouldn't have bought it and it is not going to do any good for me. But surprisingly i loved how it cleaned my skin and i never felt dry, stripped off or irritated from this cleanser. I really liked the cleanser, and is one of the cleansers that accompanied me to my visit to India last year. The 200ml bottle lasted me for around 4 months alternating it between my other cleansers depending upon my skin's needs.
Just to mention that my husband has very sensitive skin and it irritated him and every time he used it, he had redness on his face.
Repurchase – Yes, for me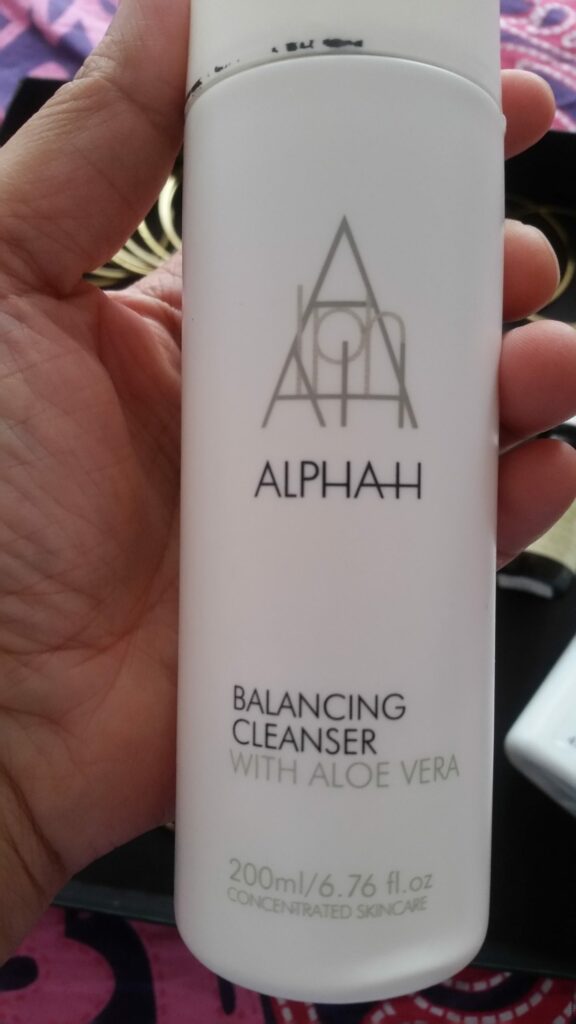 After my hormonal acne last year, i have been trying different products. I got this Eminence Organic Skincare Herbal Spot Serum when i visited for an eminence facial last year. I was regular with this serum for a month when i first bought it and then it got pushed back into my treasure of skincare products. It came in front row again in february and finally i finished this last month, This serum calmed my skin, making it smooth and radiant. The serum is good option for dull skin and for controlling the acne. I smoothed 4-5 drops of this serum from the dropper on my face after my toners and then follow with a moisturizer. I liked it but couldn't make myself love it.
Repurchase – Yes, but can live without it 😀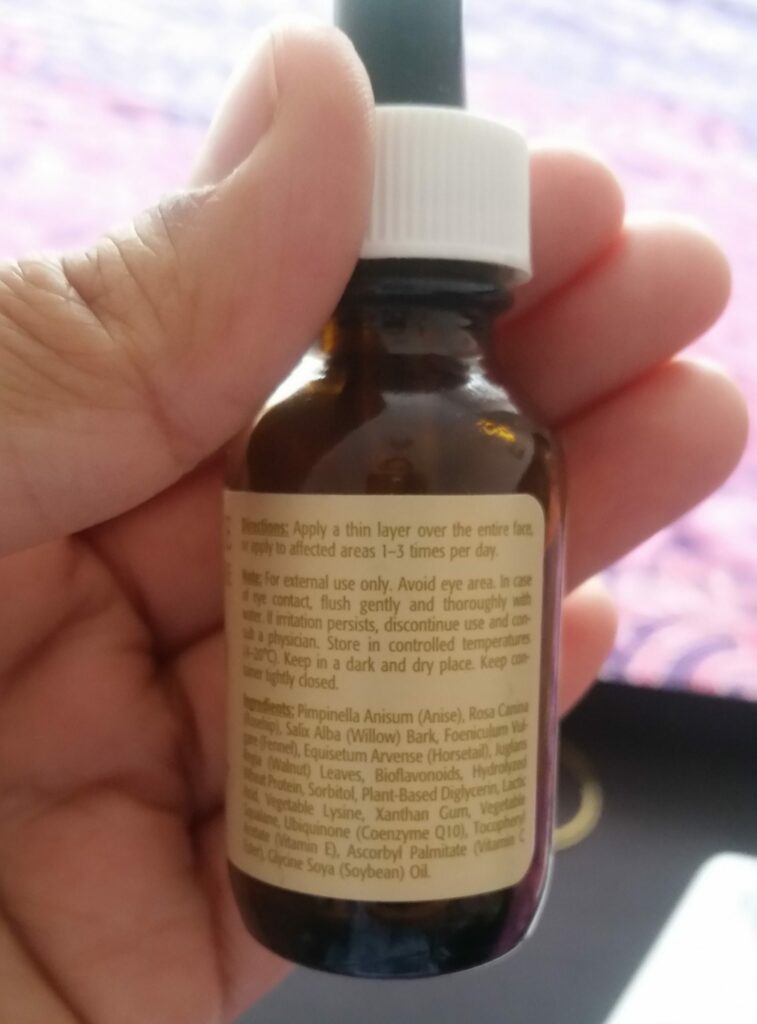 My body skin is very dry as compared to my face and in winters, it is just out of control. I exfoliate every two or three days and moisturize it daily to be able to feel good about it. I have used cetaphil a lot but this time i wanted to try this moisturizer called Eucerin for dry skin. The texture of this moisturizer is really thick and you feel it more while applying, but the good thing is once it is applied, i never feel greasy or oily on the skin. It just soaks into the skin and does the work, no dryness and that is what i bought it for.
Repurchase – Yes, hopefully next winter if i need a decent body moisturizer for a decent price.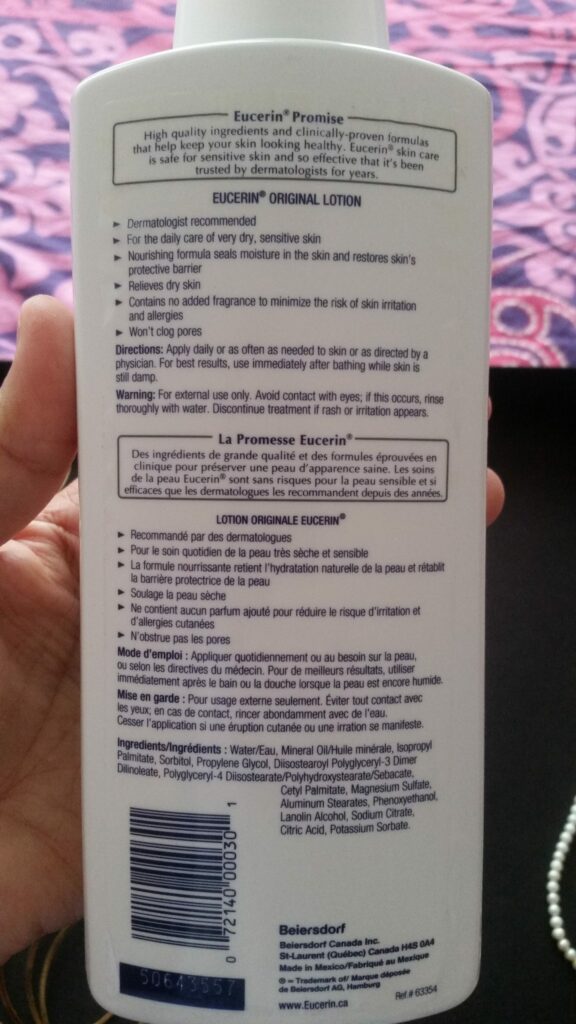 And the best thing i found and loved is the Philip Kingsley Daily Damage Defence. It was in my Philip Kingsley set that i bought from Net-a-porter. I love what this does to my frizzy, dry and unruly hair. It softens my hair and eliminates the frizz. I mean it does something that no other spray or leave-in product has done for my hair. I use this on my damp hair, on the lengths and then apply my leave-in hair oils on the lengths. It is the best combination for the spritz and oil. I have a feeling that my hair are missing this spray, really. I have already ordered my new full size bottle and its on the way. I have used the Pureology color treatment fanatic spray(on my uncolored and nontreated hair), the bumble and bumble invisible oil primer, bumble and bumble tonic lotion, they are okay but not as good as this Philip Kingsley Daily Damage Defense.
Repurchase – Yes, yes – my hair love this.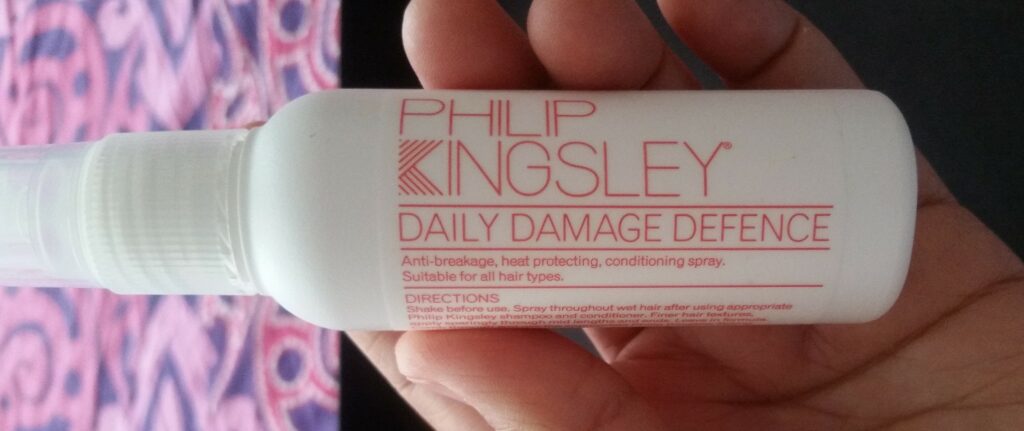 Have you guys tried any of the above products?