If you have been reading my previous posts, you may know that during and after my pregnancy, I have been on the hunt for good skincare and hair care products. And this is one of those gems I found during my pregnancy. I have been using Shu Uemura Essence Absolue Nourishing Protective Oil for the last year and still love it the most in my hair care arsenal.
I have medium wavy hair with a sometimes dry, flaky scalp. After including this oil in my hair care routine, I do not remember when I last saw flyaways or frizz. While buying their Cleansing Oil, I tried this oil as a deluxe sample from the Shu Uemura Canada website. Shu Uemura is a Japanese luxury brand for Skincare and Hair care products.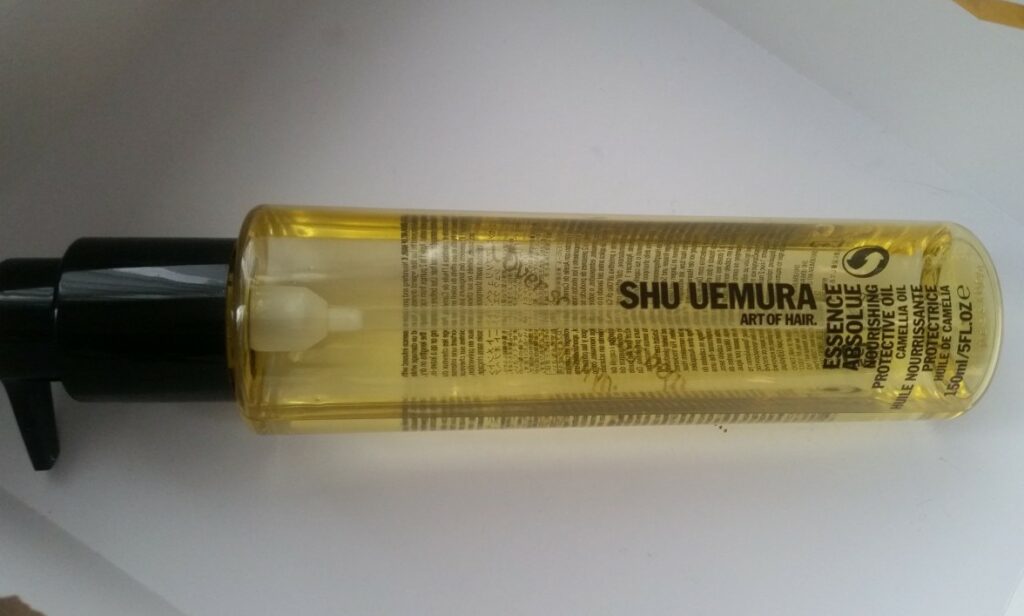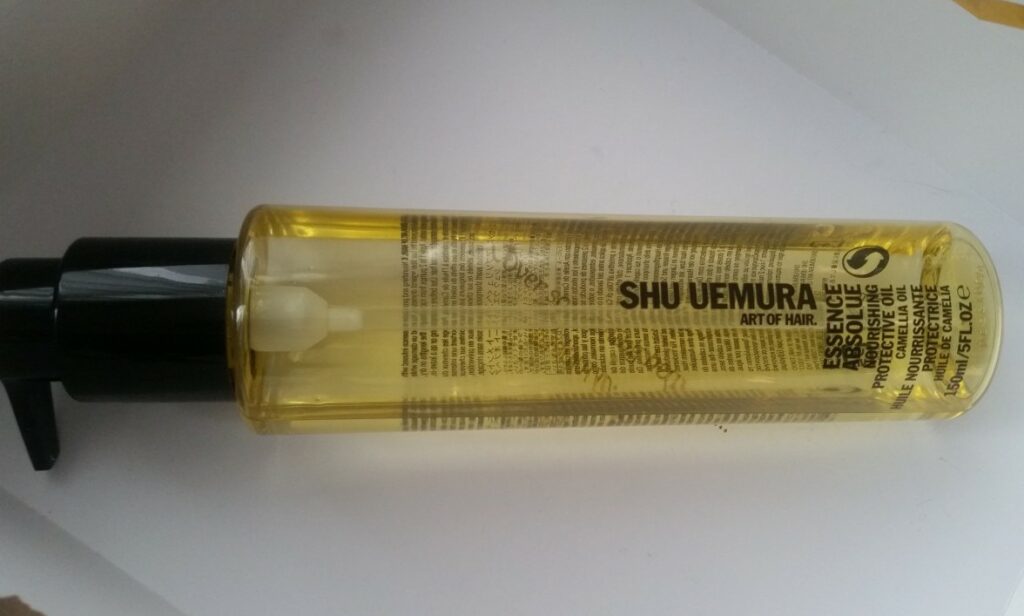 My Thoughts
I have to say that this is one of the best oil serums in the market for overall nourishment, tame frizz and fly-aways and enhanced shine. It can be used on wet hair before blow drying, on dry hair before heat styling, or as a pre-shampoo treatment. It works great, no matter how I use it. Above all, it leaves my hair very smooth and shiny. I feel like my hair has been healthier since I started using it. It's more nourishing and moisturizing than other typical silicone-based serums, yet very light, not greasy or heavy. I like the smell of this oil, a very subtle sweet floral scent that doesn't linger.
Shu Uemura Essence Absolue Nourishing Protective Oil is so light, so it's not the best heat protectant. If I am blow drying or styling my hair using heat, I mix this oil with another serum with a higher silicone content or otherwise use an additional layer of a heat protectant product.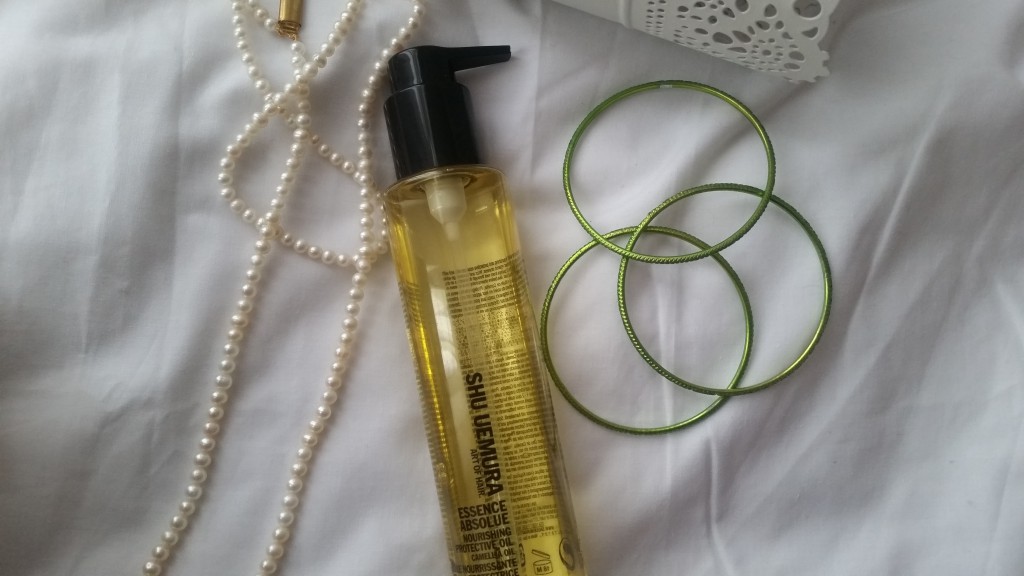 How Much Do I Use?
It doesn't sit heavily on my hair. I use it most on my mid-hair to the ends, although I work it throughout my head. Another important thing I have noticed is that if I use more than 2-3 pumps of this oil, it behaves differently, making my hair oily sooner. So, I think it will take 1-2 times for anyone to adjust and set the amount of this oil that works for them. Depending on the hair type and length, I am sure this will work for everyone.
Overall, this oil feels luxurious. I like the packaging, and the 150ml bottle lasts me over six months. This oil has increased my love and hunt for more Japanese hair care and skincare for my hair type and skin type. I will be repurchasing it once I finish this bottle.
Where To Buy It?
Shu Uemura Essence Absolue Nourishing Protective Oil is available at:
Comment below if you have any questions or comments. Also, check my Bloglovin for the latest launches and products. Check out exclusive discount codes for my readers here.