Blushes are always my weakness, i want them in all shades and textures that suit my skin tone. Tarte Cosmetics has been my favourite product since last year. I bought two maracuja blush and glow tints from them which looked just so delicious.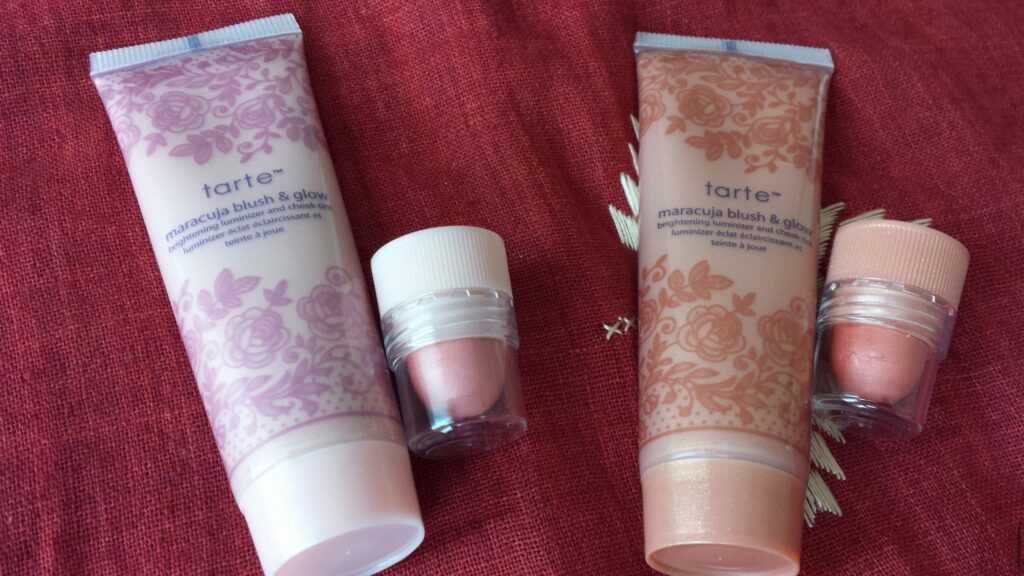 I got them in colors Moonlight and Sunlight and totally compliment my skin color and tone. They are a really great duo to work as a blush and as a luminizer together or can be used separately. As i have combination skin, it gives hydration to my skin as well a natural radiance. I have tried using them both on over my makeup as well as on no-makeup, and it gives really natural and dewy look to my cheeks. As for the luminizer, i have used it alone to highlight over my makeup and with the blush with which it just compliments it with a very radiant skin.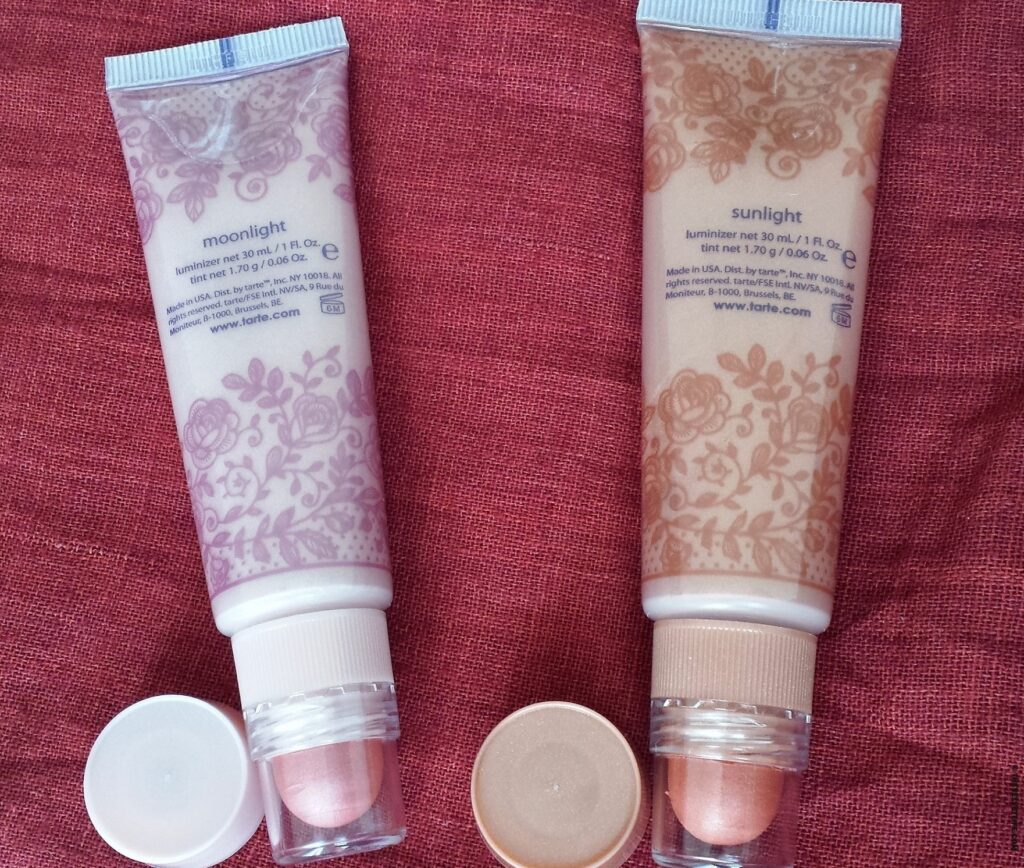 The ingredients are just as expected from this brand, no issues with that. Packaging wise, It is a cream stick-like blush at the end cap and a illuminator in the tube. I swipe the blush on the apples of my cheeks, then blend with a brush outwards diagonally towards my ears. Top it off with the luminizer on my cheek bones and buff. Other times, I mix a few drops of the luminizer into my foundation to perk my complexion up. This product has not caused any breakouts or other skin concerns over my combination, sometimes acne-prone skin.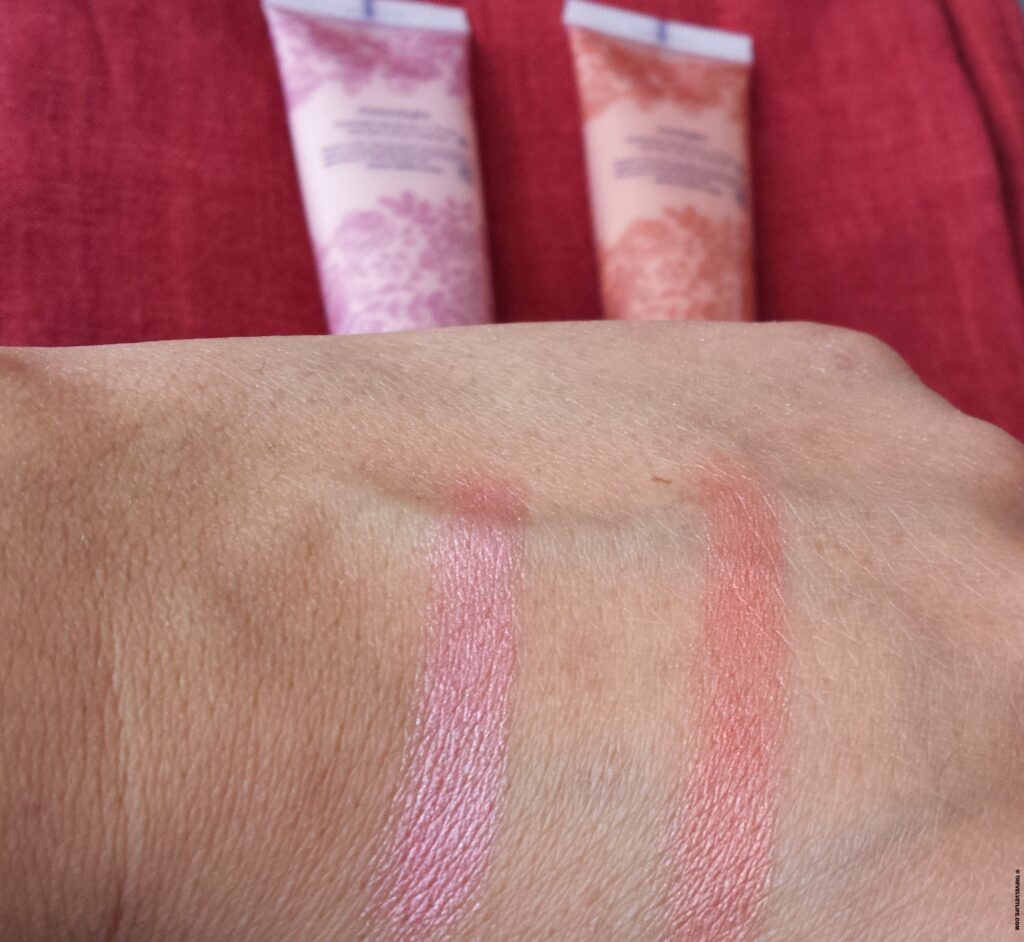 As for the sunlight shade, i use it over my cheeks to give a rosy glow on top of the blush or on my brow bones when using pink and peach tone eye shadows.
And for the moonlight, it is a light iridescent shimmer with a cool subtle lilac tone. I use it for brow bones, cupids bow and cheekbones to brighten and illuminate any look.
It is an added bonus to have both blush and luminizer together and over that, quantity of the product is good for the price. And as i am pregnant, this has become just one more reason to glow.Loving it!