Hi Lovelies, today i am going to write my experience of the Aveda Brilliant Spray-on shine for my dry hair. I have used this product for the past few years on and off. My hair are dry, frizzy and my scalp is kind of combination, it gets oily next day after wash. Taming the frizz and fly-aways has always been a difficult job and i am always in hunt for a product that is good enough not to harm my hair but also works.

I have used this product on and off for the past few years but last few months i have been regularly using it. And here i am writing my reviews for same. The product comes in a very bright blue plastic bottle and has a spray nozzle over it. When i bought this product, the representative at the Aveda store used a small quantity on my hair, just a single spray amount. So, i too started using the minimal quantity as i didnt want to make my hair greasy in the first try of the product. I sprayed twice on my palm, keeping the nozzle very close to my hand and applied it to my hair after rubbing both the palms together. I have always used this on dry hair. After applying this on my hair, i make sure to comb my hair with a paddle brush so that the product gets to all hair. And it gives instant results, my hair look soft and shiny. There are less fry-aways and frizz is the least.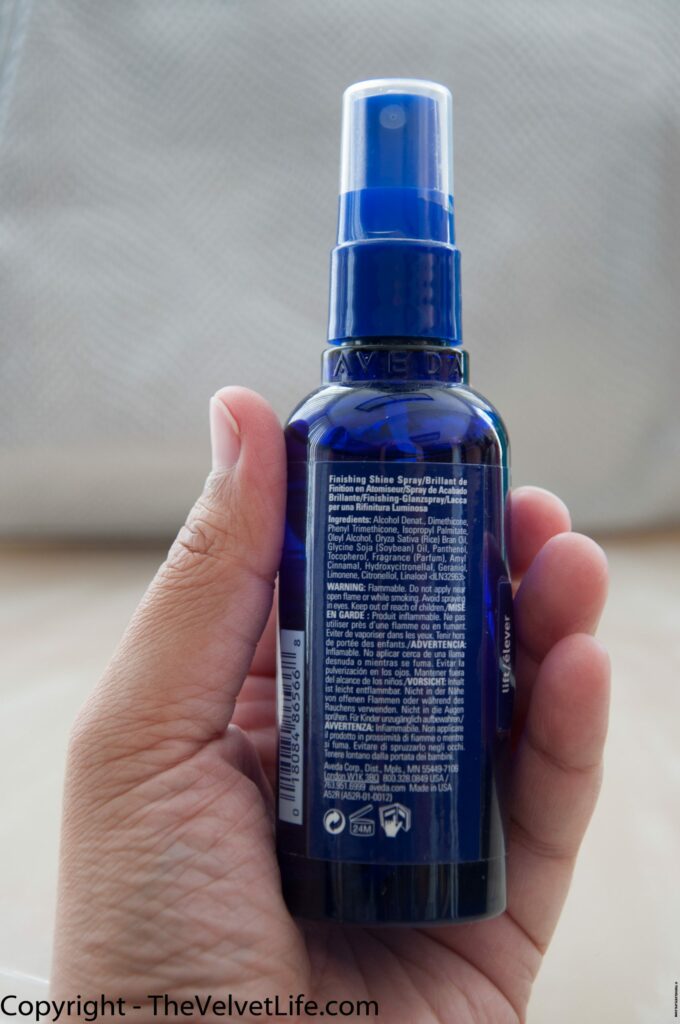 One thing i have noticed is that if i go above the spray twice limit, my hair start look like a bit greasy, so i think the quantity of product matters here, it may be different for different length and kind of hair, but i would recommend starting from minimal and then stick to the perfect amount once to achieve the desired result.
Overall, the product is good and can be used on all hair types. It can be used on dry hair prior to using a flat iron to get a smooth, sleek finish with added shine. It has not weighed my hair down, can be used daily.