The Dior Glowing Nude Diorskin Nude Air Illuminating Powder which was a limited edition highlighter is one of my favorite highlighter's which I love and use a lot. For 2017 spring Dior released luminizers in four shades which are permanent and I could not be more thrilled. The Diorskin Nude Air Luminizer is described as "light as a breeze" and contains a high concentration of illuminating pigments in a shade that can be adapted to any skin tone. Isn't that cool? It melts into the skin perfectly and gives a glow that is very luminous natural glow. There are four shades and each shade will look different on you depending on skin tone, I was sent shade 004 – Bronzed Glow for review. Also, just to mention here that each shade looks different in the pan depending on how the light falls and reflects on the compact. It adds a nice kind of glow to the skin without being overly shimmery.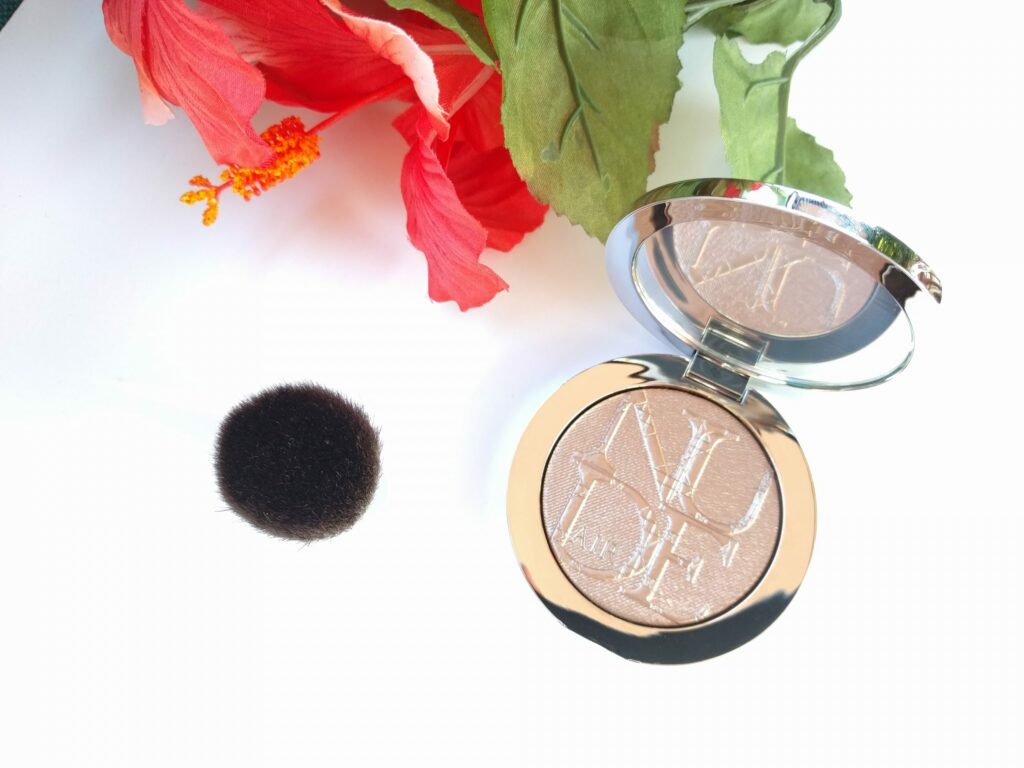 The shade 004 is also really gorgeous and I am so excited to have this shade. Highlighters are an important part of my life and when they are this beautiful and look so stunning, it makes the day better! This highlighter is really beautiful, whether it is the packaging or the product inside, it is so perfect. It has an embossed surface which I was afraid to touch first ( the feeling you used to get in the childhood when you yourself does not want to play with your favorite toy fearing it may get dirty or it will stop working  🙂 ).

I tried taking the photos and swatches of this highlighter both in direct sunlight and in the shade so that you can see how much difference the light makes.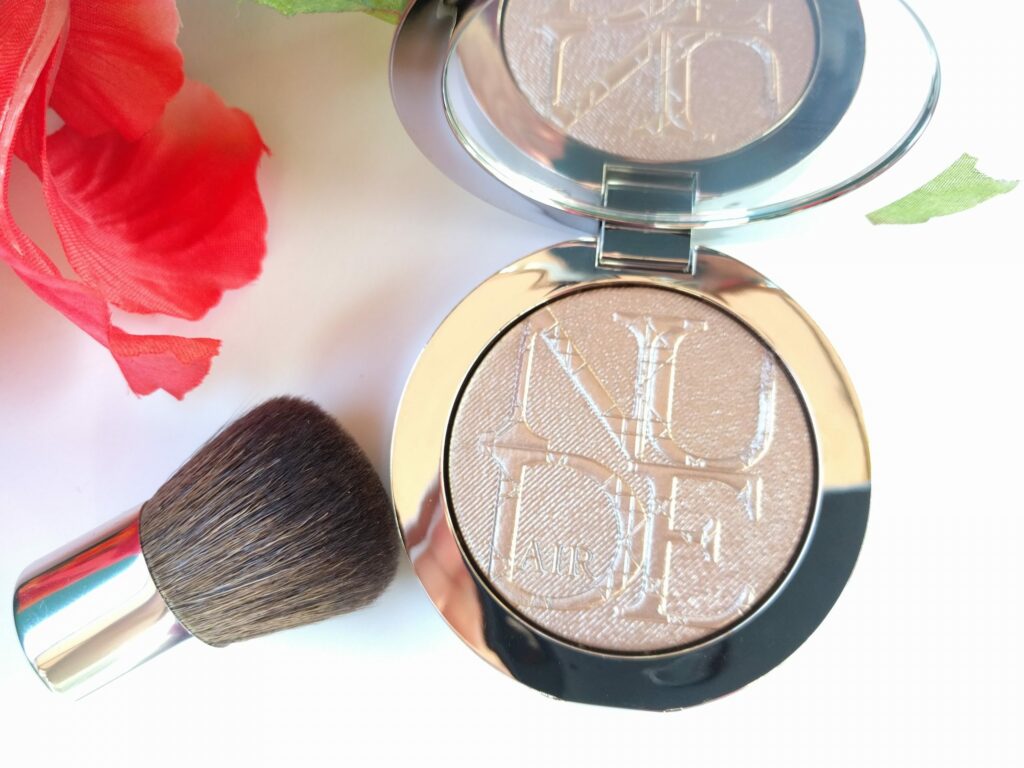 The packaging of this highlighter is fairly sturdy, the same silver compact as the Dior Glowing Nude Diorskin Nude Air Illuminating Powder  and it comes with a protective soft pouch and mini kabuki style brush for application. The brushes are well made and usable and are perfect for on the go.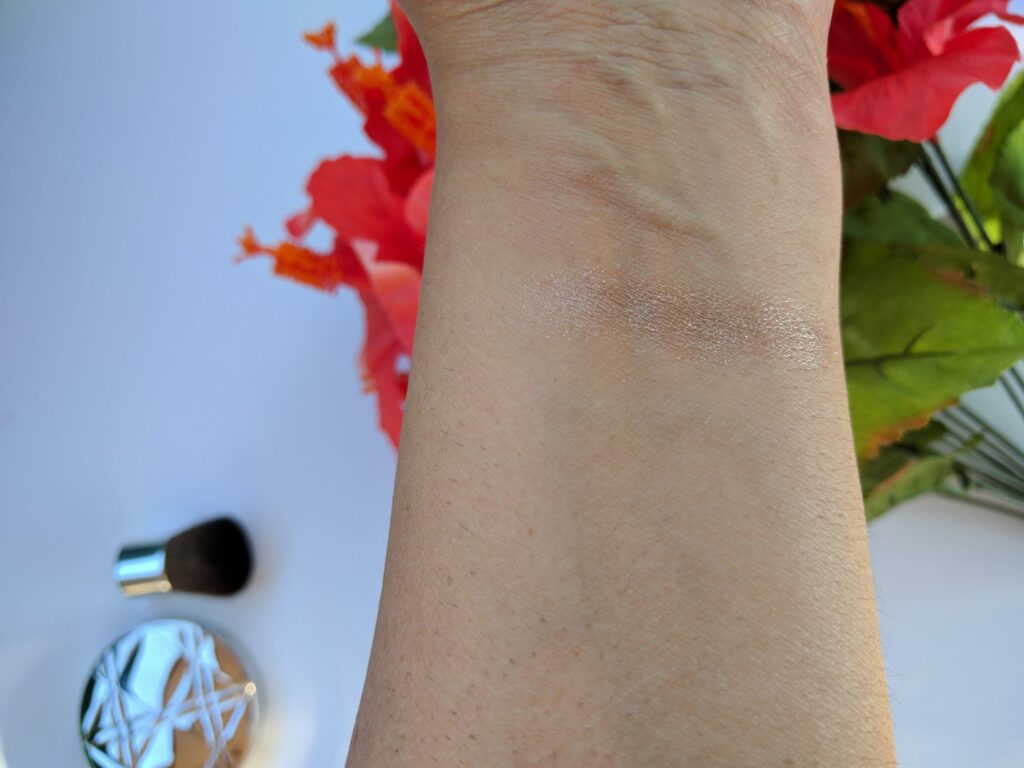 Overall, I am in love with this highlighter and I am so much looking forward to going to beach or an outing to wear this highlighter. The shimmer and finish of this highlighter are very beautiful and they can also be used on the cheeks, eyes or even eyes wherever you want that beautiful focus and light. I did not experience any irritation or making my skin look dry or the emphasize the pore size. It looked very natural and truly melted into the skin perfectly. 004 is a unique color and looks like such a soft dewy bronzy glow on my medium tan skin tone. Dior Diorskin Nude Air Luminizer retails for CAD $68 excluding taxes and is available at all Dior retailers and websites.
If you have medium to tan skin tone, I would say 004 is must for you.
What is your favorite highlighter?