Dior Glowing Nude Diorskin Nude Air Illuminating Powder is an illuminating powder which can be used both as a highlighter and as an overall powder with a light hand. I am reviewing this one very late, I bought this limited edition product a year back, and it was lost into my ever-growing makeup chest. I have been using this regularly for the last few months and can not get enough of this one. This may not be available as this was a limited edition, but I will list a few dupes that are very close to this one.
Dior Glowing Nude Diorskin Nude Air Illuminating Powder

The shade is light-medium gold with peachy undertones and a sheen finish. The packaging is gorgeous, housed in a sleek silver compact which gives a very sturdy and luxurious feeling. The magnetic compact has a mirror inside and a small kabuki brush, an excellent option during travelling.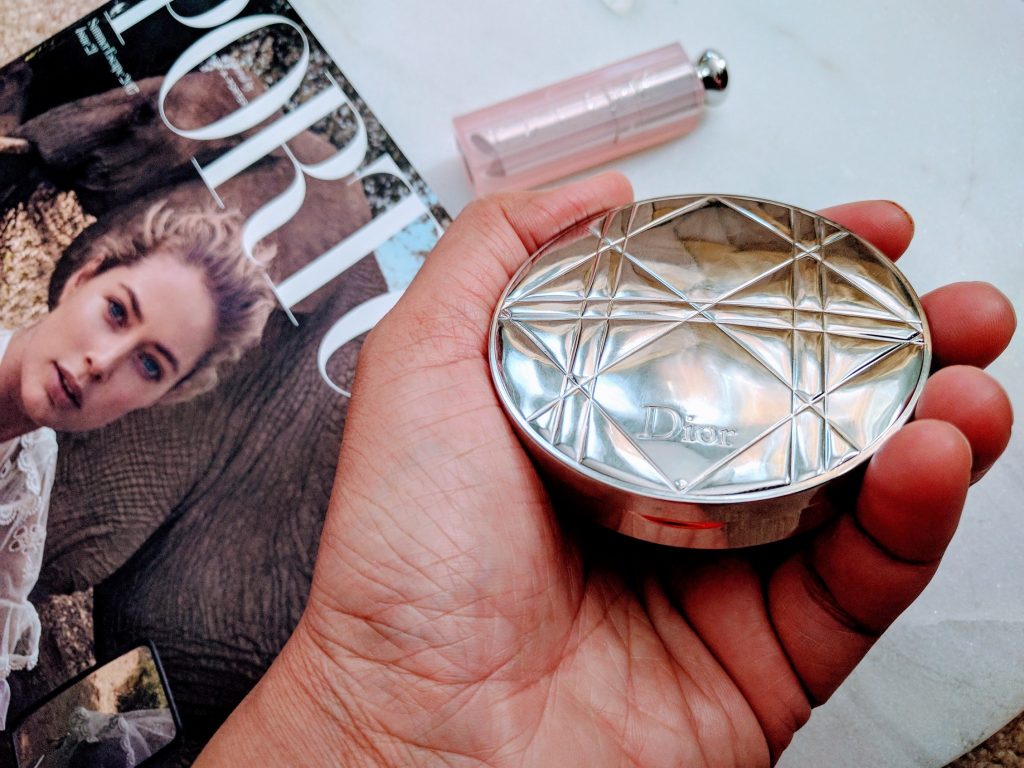 The powder has a smooth, blendable consistency that isn't too firm or too soft. The powder has a kind of dryness to it that I feel but doesn't show on the skin. When applied, it's not powdery or cakey on the skin. The amount and size of shimmer is just the perfect which does look very natural.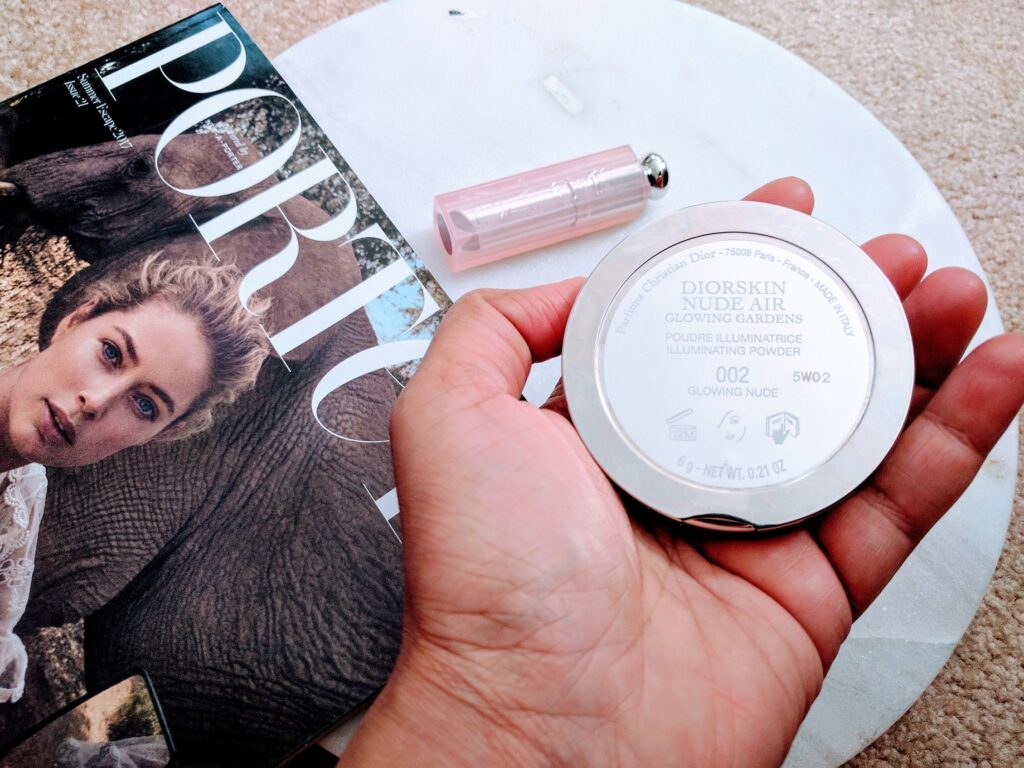 It can always be applied with a fan brush for less impact. The colour lasted for the whole day for over 7 hours on me. I prefer to use this as a highlighter as it gives me a very beautiful natural glow, I know there are many other highlighters which give a natural glow, but as a highlighter junkie, this is something really beautiful and can be felt only when used. This powder has not caused any irritation or emphasizing of my pores on my combination acne-prone skin.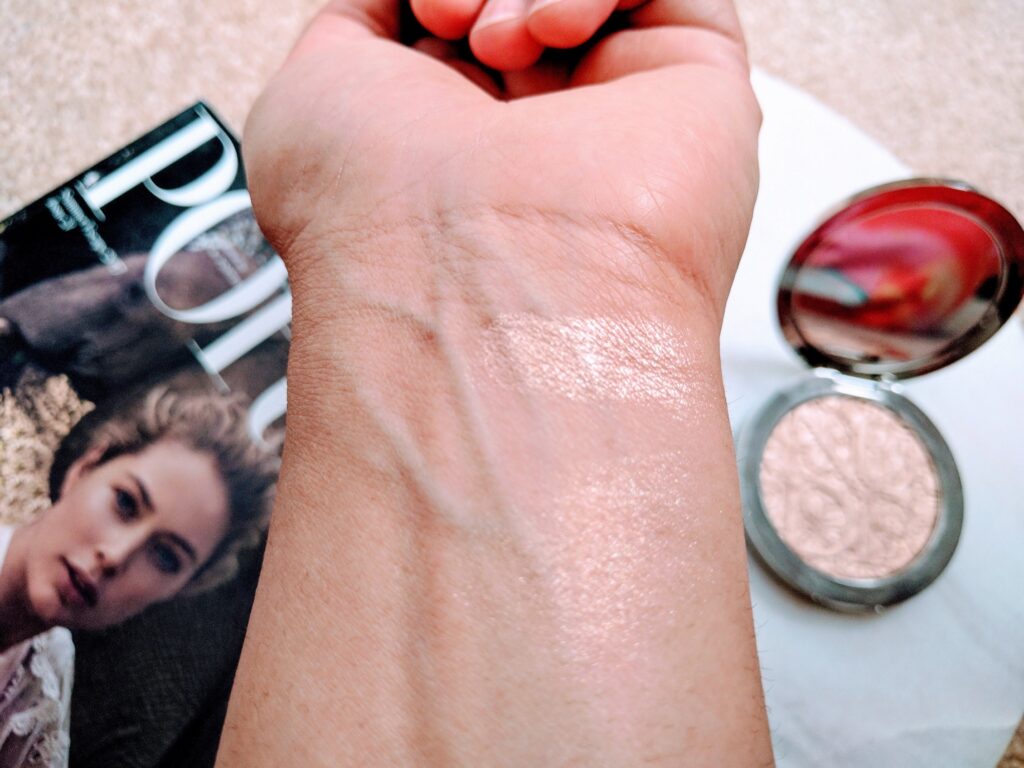 Overall, this is a very classy highlighter. As this was a limited edition, the closest dupes are the Balm Mary-Lou Manizer, lighter, and Becca Opal, a little lighter. I have yet to compare this with Dior Diorskin Nude Air Luminizer Powder.
What is your favourite highlighter?
Where To Buy It?
Dior Glowing Nude Diorskin Nude Air Illuminating Powder is available at:
Comment below if you have any questions or comments. Also, check my Bloglovin for the latest launches and products. Check out exclusive discount codes for my readers here.