Dior has composed a new dimension for Diorskin Forever Foundation for this season which goes even further in achieving long wear complexion perfection for women in terms of texture and skin finish, depending upon your taste from the most luminous to the extreme matte.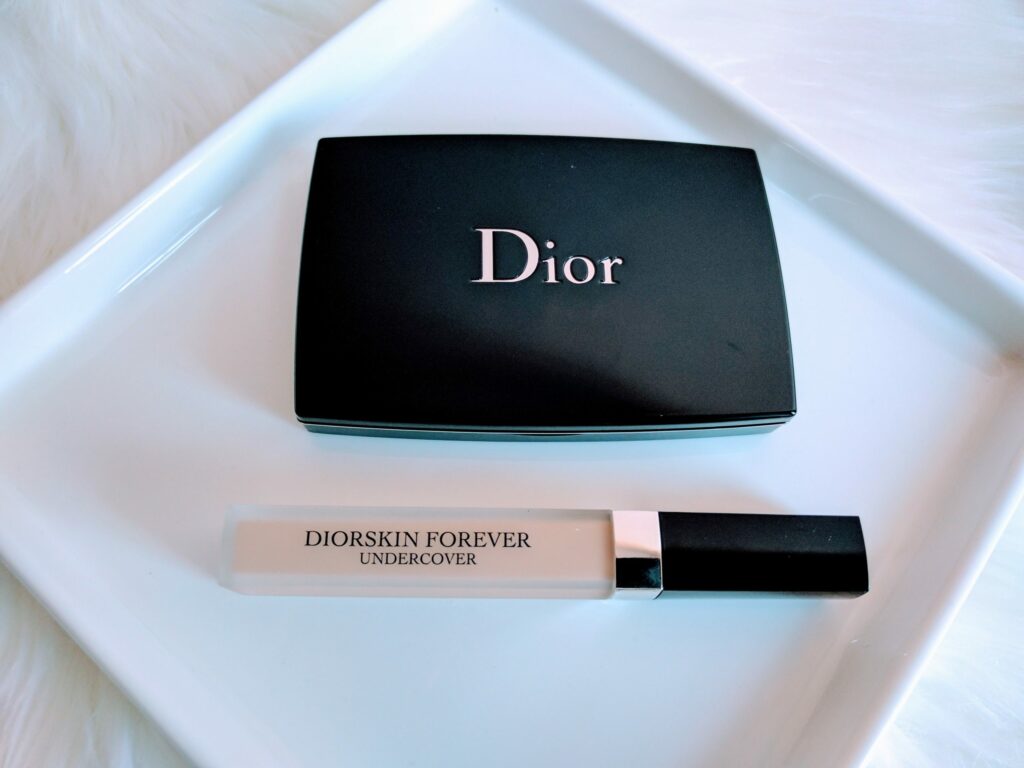 We hear the terms matte or luminous on daily basis and with that, we have a pre notion in our minds that a complexion can either be matte or it can be luminous. Based on the reminder from Peter Philips, Creative and Image Director for Dior Makeup, "There is a range of matte's just like there is a range of colors. Today, the matte look is totally refined, as we have mastered it, we can control it, and measure it. It can be extreme, velvety or luminous – any effect is possible."
This collection called Diorskin Forever 2017 Long Lasting Perfection is created by Dior for this Summer and the two products I am going to talk about today are part of this collection.Diorskin Forever Compact and Diorskin Forever Concealer are part of the Diorskin Forever 2017 collection and they emphasize on mastering the control over the look you want to create.
Diorskin Forever Compact helps provide an extra-matte complexion, extra-matte here is not the same as the pre notion we have, but this extra matte stays vibrant and shine-free. Diorskin Forever Extreme Control powder makeup contains Smart Blotting powders which are exclusive to Dior to make the blending of the product into the skin seamless. It also contains a mesh of incredibly fine mattifying mineral powders which deliver the perfect matte corrections with lightweight and pampering comfort. This compact does have Poreless Effect Skincare essence which targets pores to help refine skin texture. So it is nice to see more makeup products have skin care benefitting ingredients.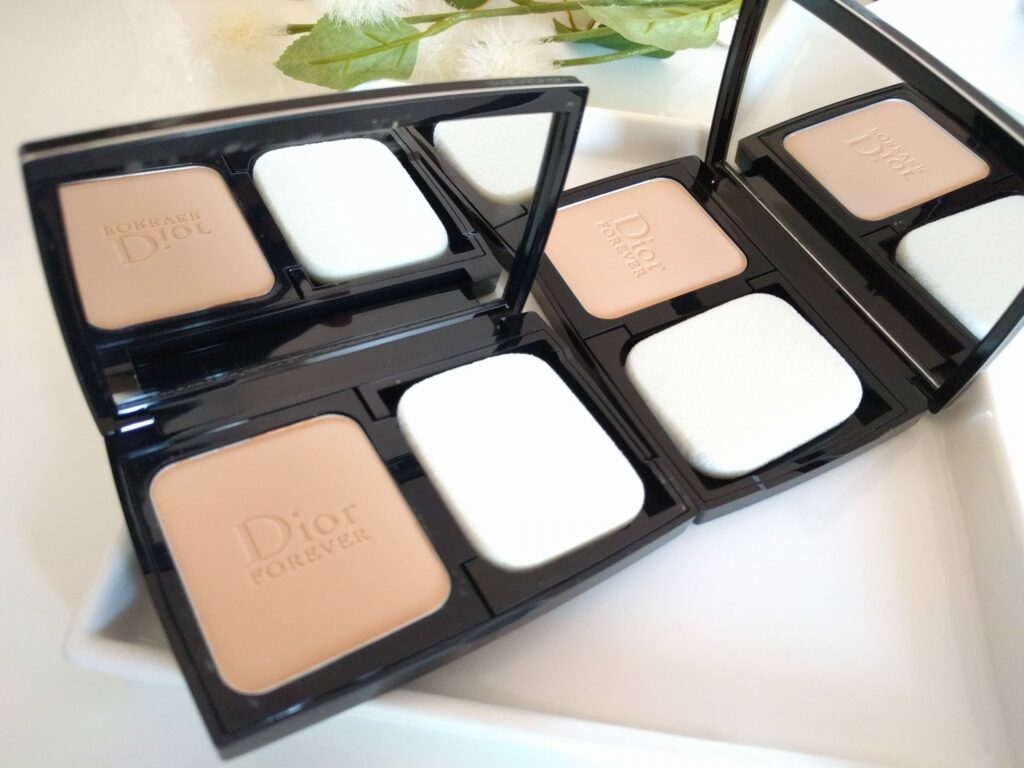 I got Diorskin Forever Compact in Shade 022 – Cameo and 030 – Medium Beige. The packaging is in a very sleek glossy Dior compact case. I have used both during the weekend with the sponge provided and also with a setting powder brush and did like them. I prefer a dewy finish and when I saw these compacts help achieve extra-matte finish, I did not have high hopes but as I referred Peter Philips statement above, I did enjoy using this compact.For my medium tan complexion, they were not a good shade match but I used this over my foundation and my Nars Radiant tinted moisturizer, I did feel it mattifies the skin but to an extent. As the shades were not my perfect match, I did use 030 with a light hand as a finishing powder. I applied it in small touches with the sponge, blending from the center of the face outwards. The powder is very light weight and just blended into the skin very well. The overall results were good, I was radiant but not that matte ( remember that matte? the pre notion one), I would say semi-matte. My makeup stayed on well for a full day, around 6-8 hours and I did not feel the need of retouching as it looks very natural.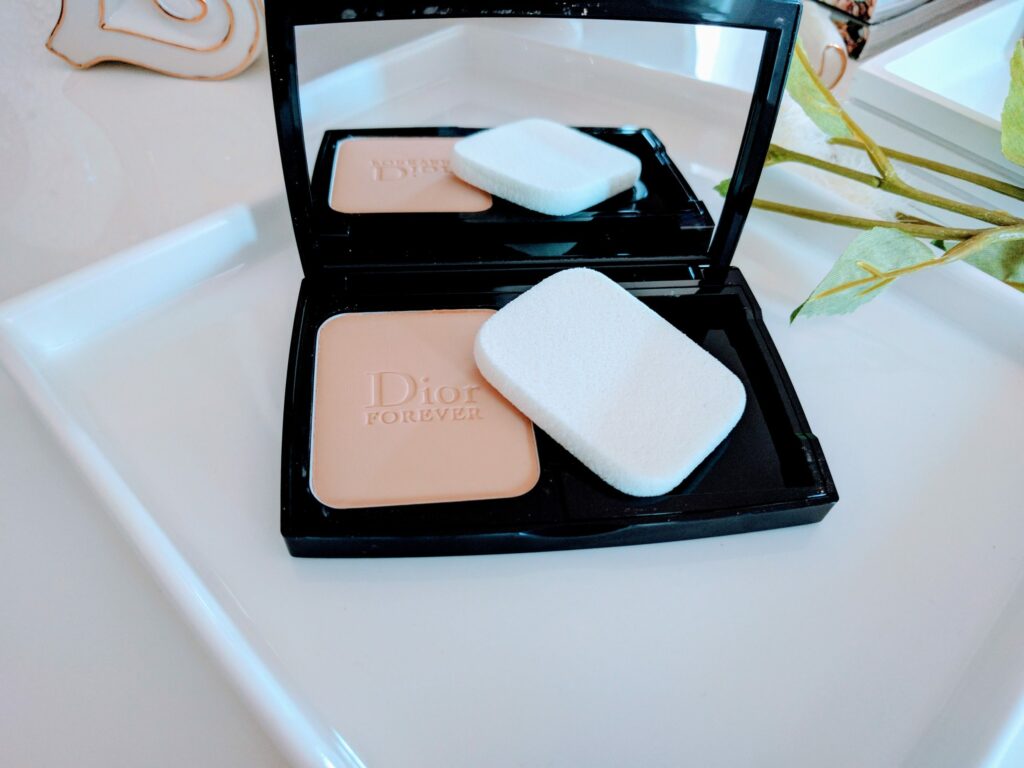 The powder did not emphasize any lines or dryness on my combination skin, my oily T-zone (during summers) looked nice and matte,  means not shiny as I usually get after 2-3 hours of makeup application. I want to mention about the sponge provided with this compact is of really good quality, I mean it feels very luxurious, soft and works very well too. I have noticed almost the same results for both under foundation and tinted moisturizer and must say that 030 – Medium Beige is going to stay in my bag along with my Chanel LES BEIGES Healthy Glow Sheer Powder. This is available in 12 shades ranging from the lightest 10 – Ivory to the Darkest 80 – Ebony.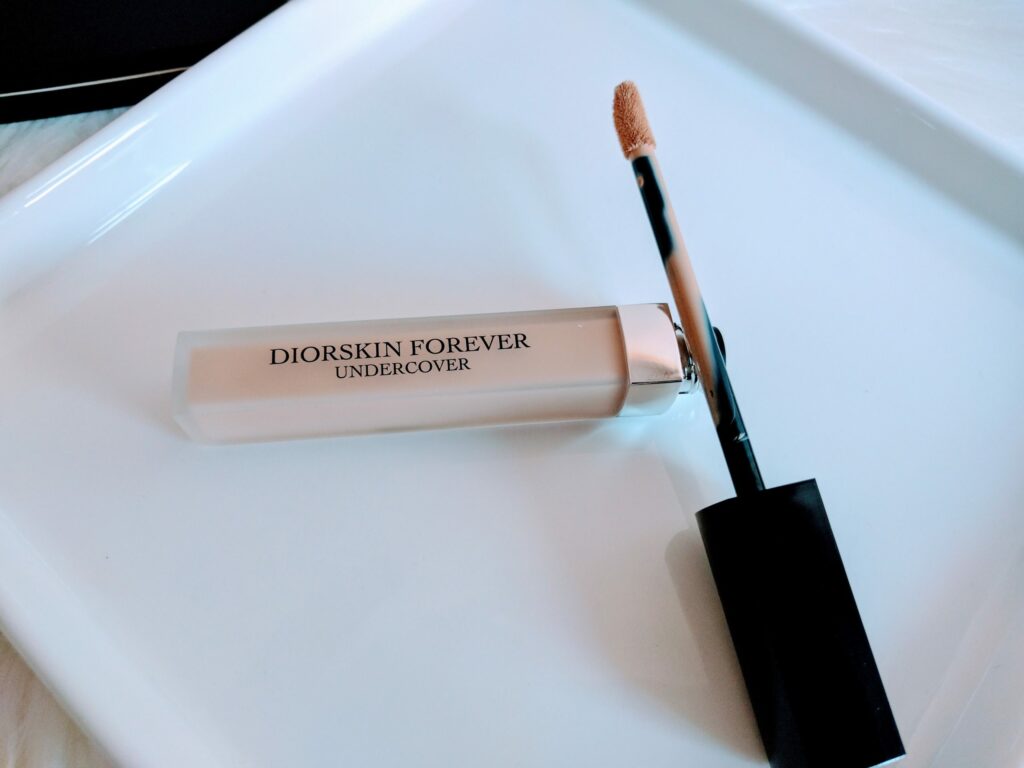 Diorskin Forever Concealer is a veritable concentrate of Dior laboratories' expertise and is an intuitive formula which provides instant camouflage for imperfections, water resistance and wear of 8+ hours with a single stroke. Perfect correction comes from a high concentration of colored pigments and with 25% higher dosage of the colored pigments than the Forever Fluid Foundation, this concealer instantly neutralizes imperfections, like dark shadows, redness, and small blood vessels and the pigment does stay in place to give a long wear.

The formula has a very nice consistency and is not very thick. The applicator is very soft and cushiony, makes the application a breeze.  This can be applied under or over the foundation based on whether you want to conceal some imperfection or you want to achieve that matte bright look. I was sent this concealer in 020 – Light Beige with a Neutral undertone. I have used it few times and it works very well to conceal my imperfections, mainly some pigmentation and acne spots at the moment. I applied the concealer with the wand and blended it with my finger and next time with my concealer brush, it worked well both ways and was easy to blend. It did give some brightening effects too.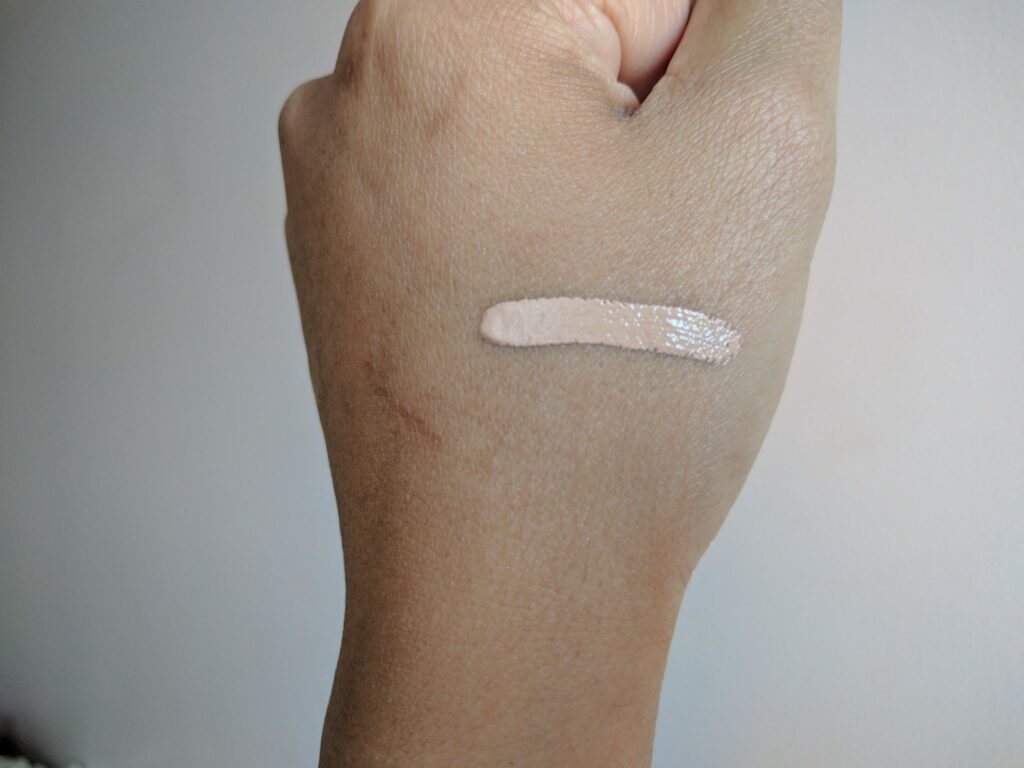 Over my foundation, used under the eyes, I felt it was too light for my skin tone and I had to use my setting powder to cover the extra light effects compared to my foundation and skin tone. It did provide almost full coverage for my spots and did not crease or crack over my dry areas. The finish is semi matte. The concealer did stay on well for over 7 hours when used under my foundation. As for this collection, extra-matte is the keyword, but it is true semi-matte. This concealer comes in 10 shades ranging from 10- Ivory to 60 – Light Mocha.
Overall, I am satisfied with the claims and like the results on my face for the time I have used these products.
Media samples kindly provided, all opinions are my own