I know I might be late to review this and this might be sold out at all the places but I am not the only one to be blamed (if blame is the right word). The Estee Lauder Victoria Beckham Collection has been everywhere on social media and everyone wants to own at least a piece of it. Whether it is the quality or the luxe packaging, everything in the collection is so exquisite and a collectible. Being occupied with my day time job and kids, I sometimes tend to miss some important launches and this is when this collection happened.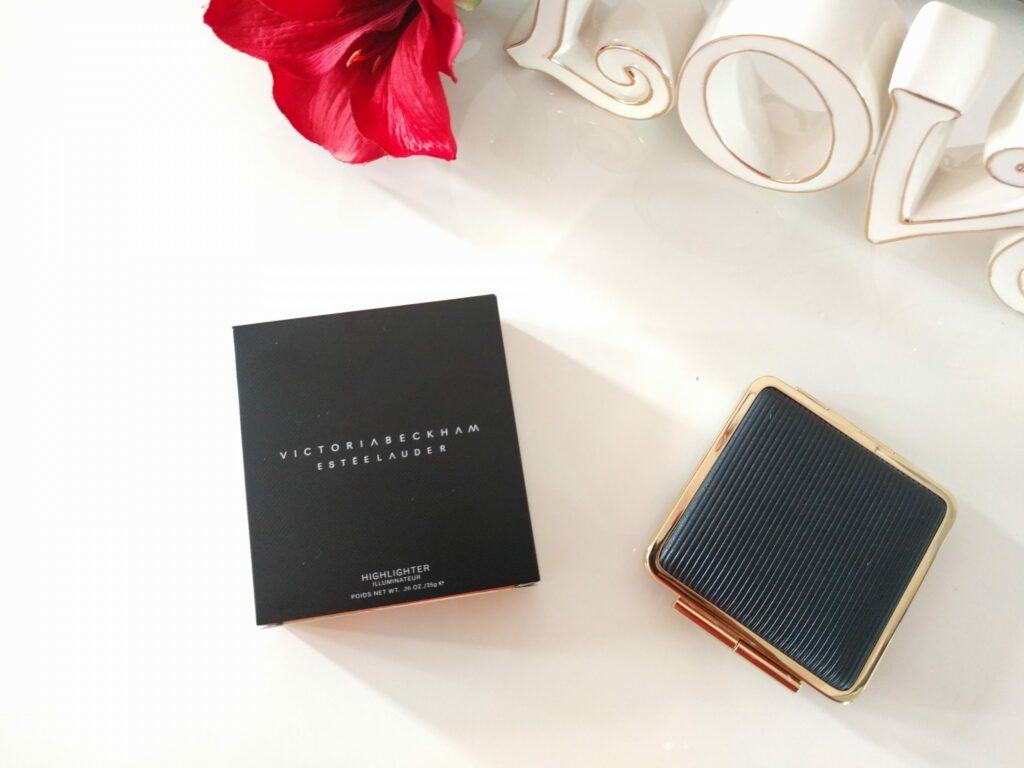 The Modern Mercury highlighter was sold out on the Hudson's Bay when I came to know that it arrived in Canada and is already gone. So after a month or so, I got the promotional email (the one we sign up for ) from Estee Lauder Canada that it has arrived on the official Estee Lauder website and that is when I ordered it without missing a moment. The shipping, as usual, is very fast from Estee Lauder website and the packaging, as always is gift-packed with beautiful Estee Lauder box and golden wrapping. Every time I order something from Estee Lauder, I am always so prepared to see the packaging and I have the same excitement every time to open the package. They do know how to present and make someone feel like they bought something beautiful.

From the Victoria Beckham website, this highlighter can be worn as a strobing accent on the cheekbones, with or without bronzer to create a fresh, dewy look. Finely milled for a light and silky texture, this illuminating powder is packed with pearl pigments – perfect for achieving a warm glow.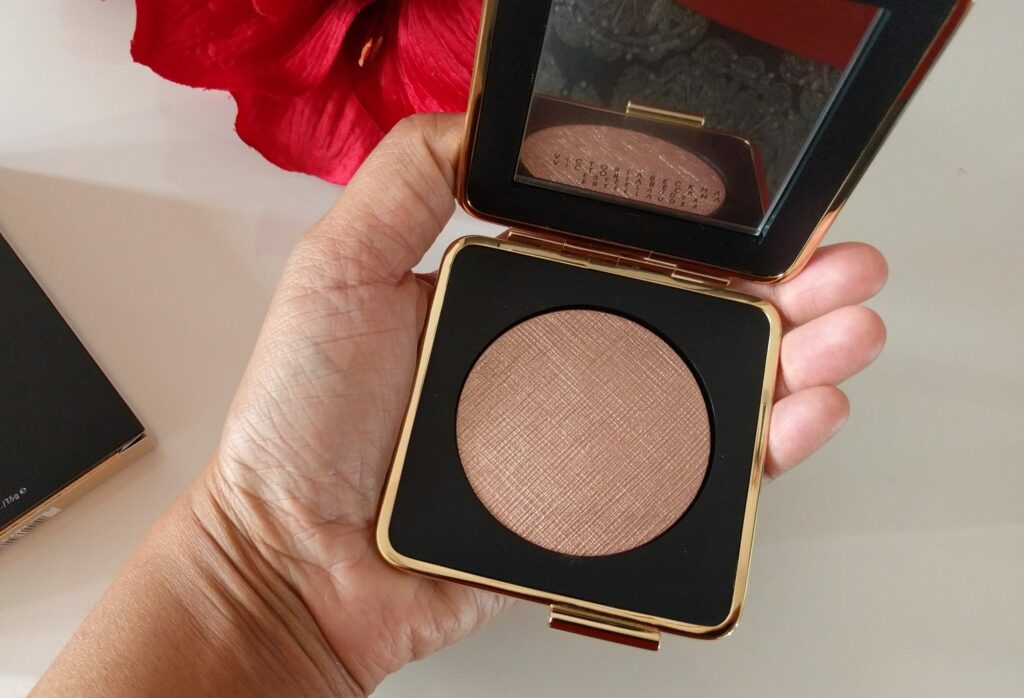 First, I will talk about the packaging of this highlighter. The product is housed in a sturdy compact which has black leather on the outer side with golden metallic sides. The leather has a soft texture to it and looks very fine. The black and golden both make the case look very classic yet modern.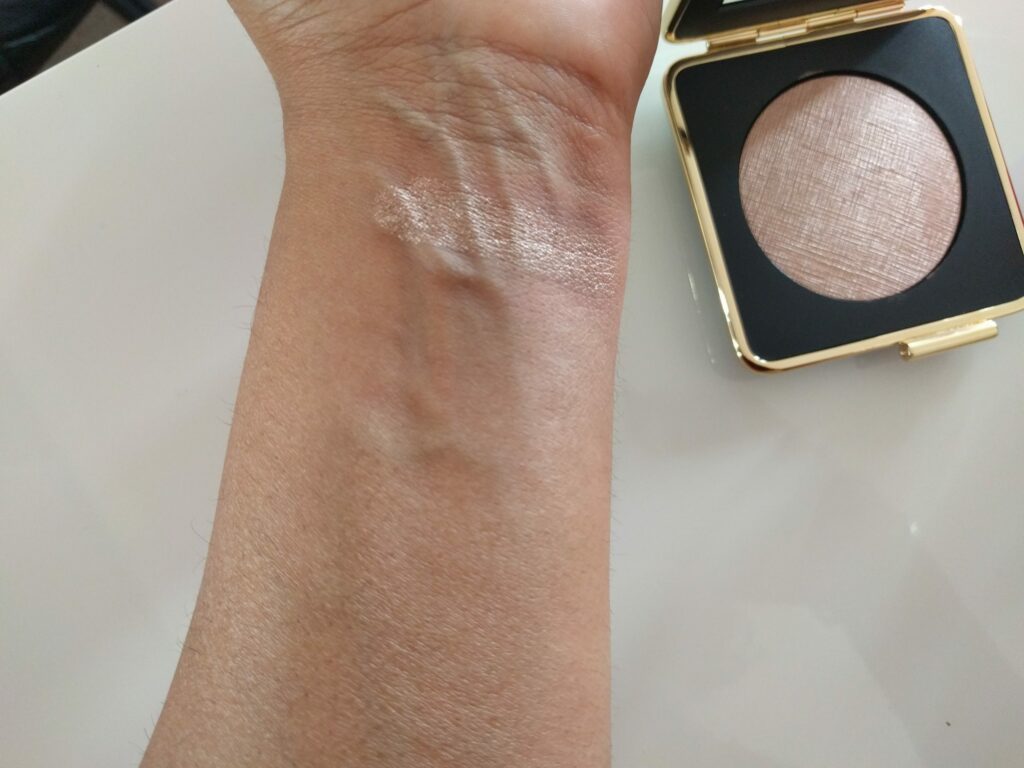 Then comes the product, I have such good experience while testing this that I am regretting now to not have bought the backup. The product inside is a medium rosy brown color with soft pink and golden shimmer which is very subtle on the skin. The powder formula is so beautiful, it feels so delicate and soft. This product uses the brand's gelee formula which was released many years back and was very popular and cult, that is why it is loved and talked about till today.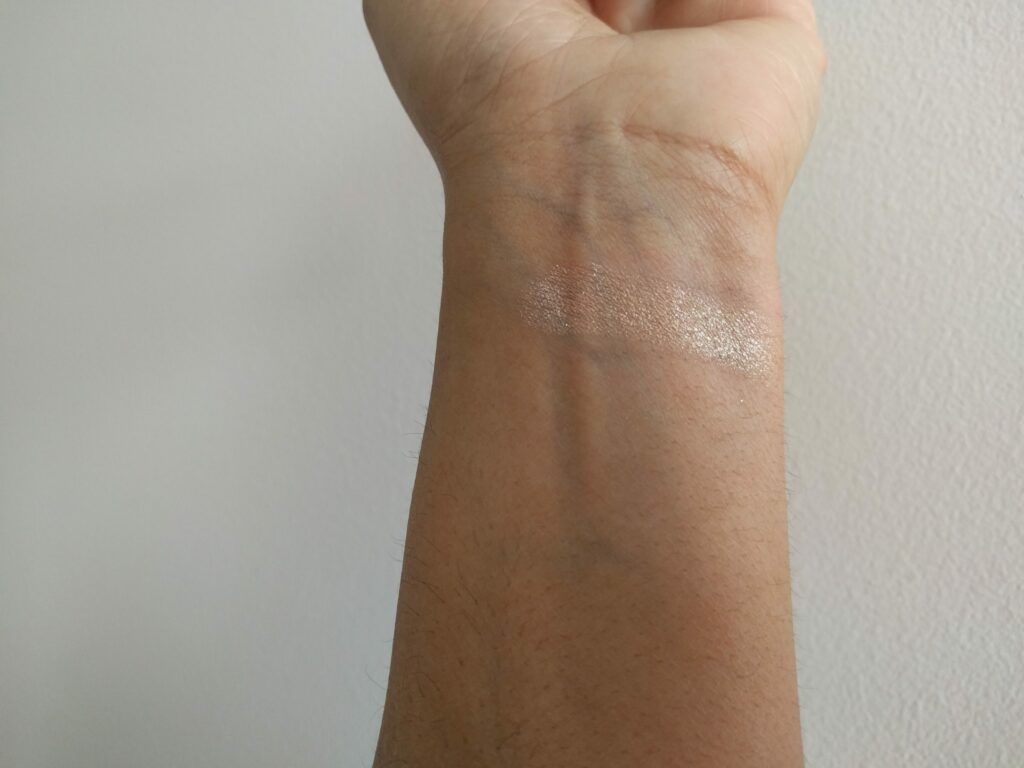 The pigmentation is incredible and it is very blendable. Based on the occasion and skin tone, it can be build up or can be worn as a soft highlighter for a normal day. It has been very forgiving if applied in excess. I have worn it to office few times and it looked very natural, the true glow from within. On lighter skin tones, this may need a light hand. This highlighter is such a classic formula that any brush I use with this, I find it perfect to apply this highlighter. I do not think I have felt the same thing for any other product. Overall, I am proud to say that this is the best in class and is one of the most beautiful highlighters I own. This retails for CAD $78 excluding taxes.
And my recommendation is that if you can still get hold of this one, GO RUN and Order it now!
Do you like the glowy look? What is your favorite highlighter for a dewy look?