Quo is a cosmetics line with many beautiful products and is exclusively available in Shoppers Drug Mart across Canada. I have heard so many good things about this line from my girlfriends but never got a chance to try them. I received these products, for review purposes, with many of the universal shades which compliment most of the skin tones.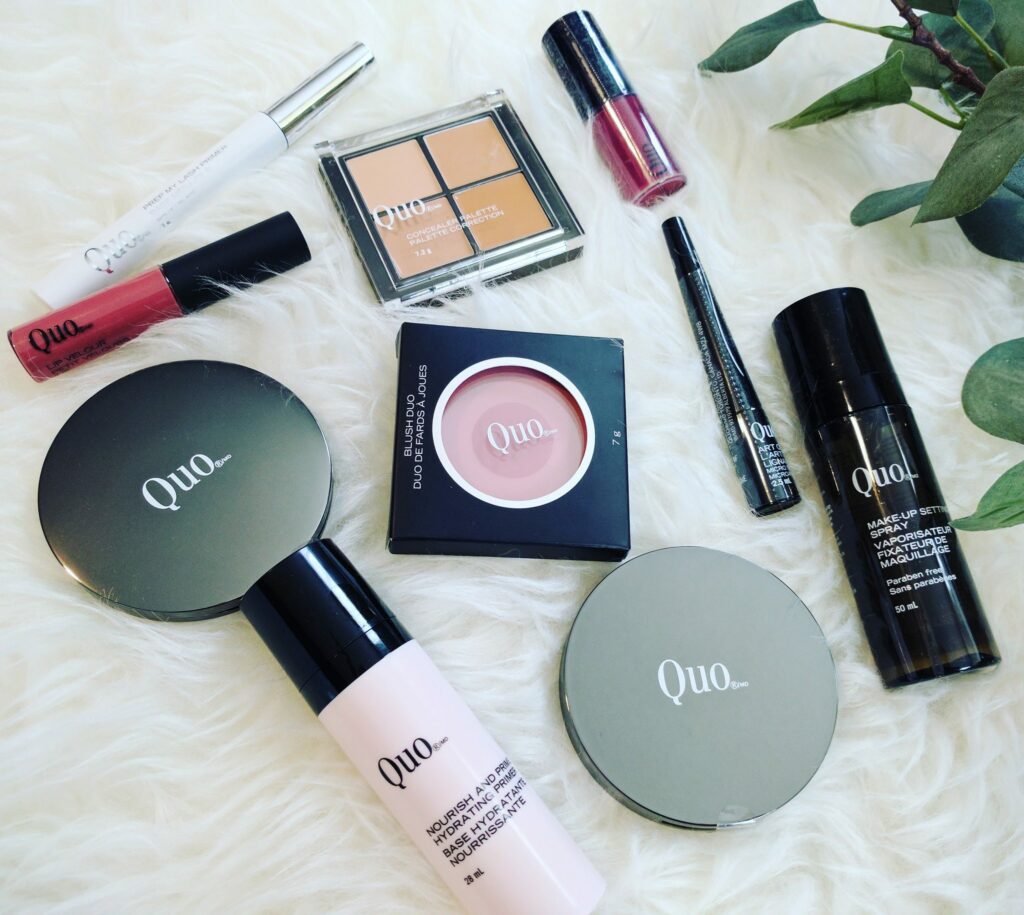 I am going to start with the most loved product for ladies, that is the blush. I received Quo Blush Duo in shade Just Blush which is a perfect everyday shade for most of the skin tones. It is a very light pinkish shade which gives a very natural flush to the cheeks when the brush is swirled over the whole pan. The finish of this blush is HD soft-focus which means when I clicked pictures with this blush on, I noticed there were no special effects or any casting on my face but it looked natural in the shot. The Blush contains Vitamin E which helps to block free radicals from the body which play a major part in the aging process. The Blush is easy to blend to achieve desired intensity of color depending on the skin tone. It lasted on me for over 7 hours and that is very good. Last but not the least, it is Paraben free.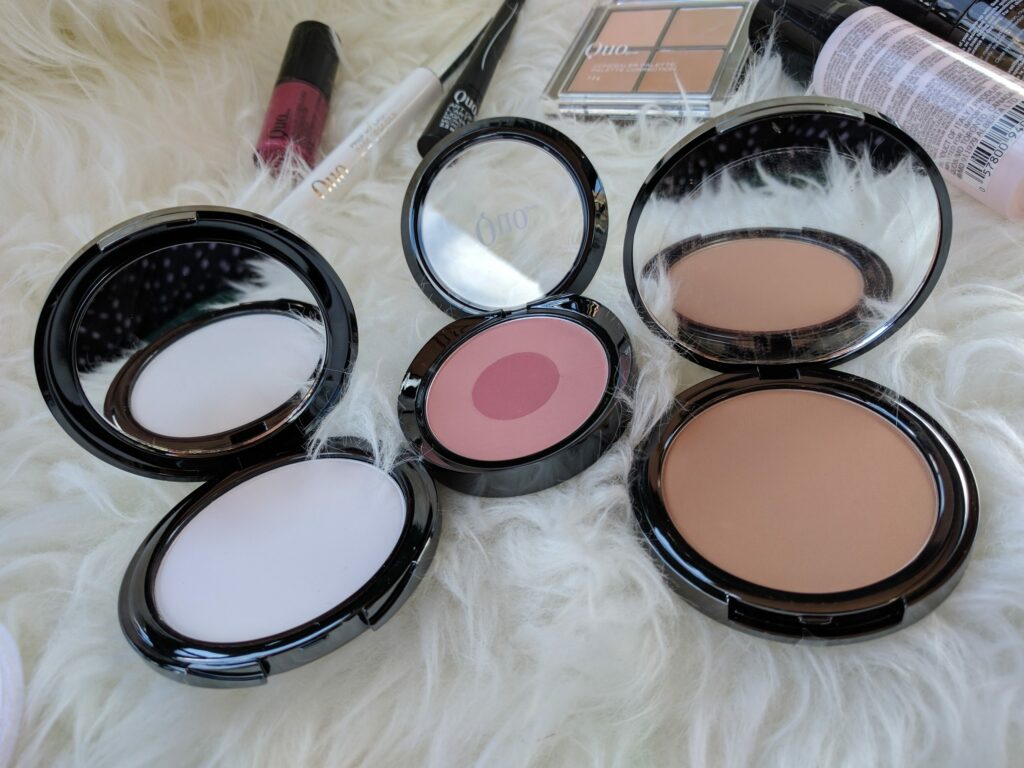 The Quo Matte Bronzer in Medium Tan is a bronzer with Matte finish. I noticed a very natural finish after using this bronzer. It is easily blendable and never gave any harsh effects on the face. I am not a very bronzer girl as I am already Medium tan and do not require tan but I love using a bronzer when going to the beach or some party. This bronzer lasted on me for over 6 hours before I had to retouch.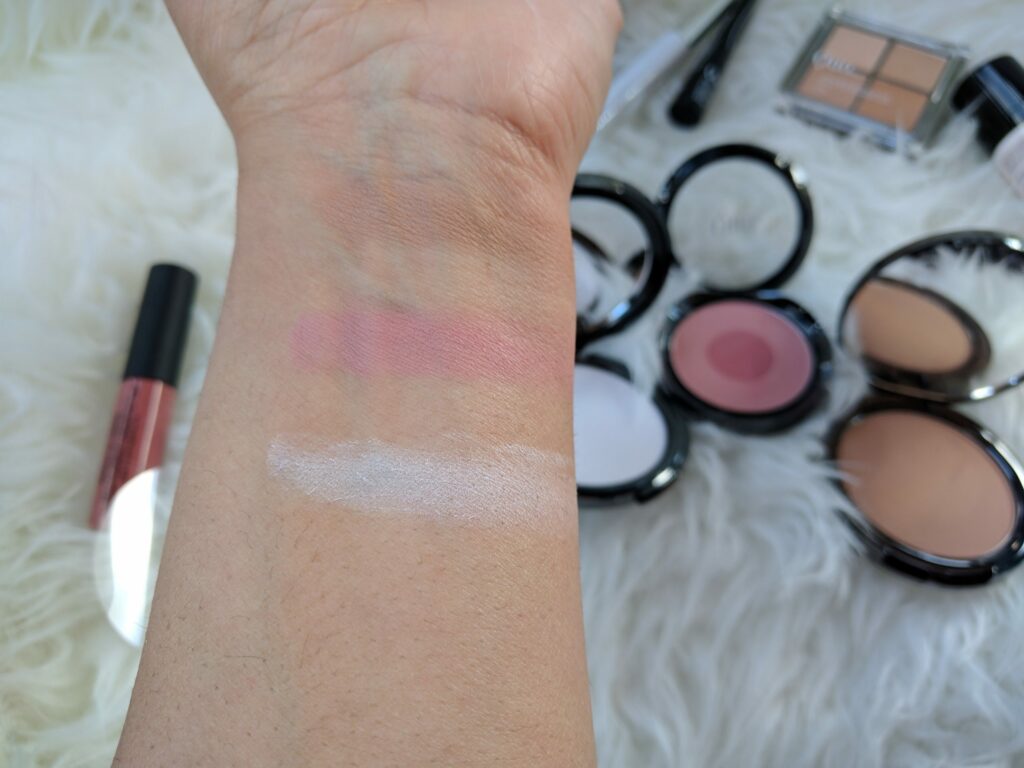 Quo Radial Blur Translucent Powder is a lightweight, ultra-fine and silky powder that captures and softens light reflecting on the skin. The translucent powders sometimes tend to show on my skin but this one did not. It is invisible on the skin and gives a sheer, semi-matte coverage when applied to the whole face. I did see some difference in the visibility of my pores. I have used it to set my foundation and would prefer using it that way and due to the compact packing, it is a perfect travel companion for touch-ups. When used over the bare skin, after moisturizing, it gives a subtle radiance to the face. It helped keep my foundation intact for 7-8 hours with a touch up once.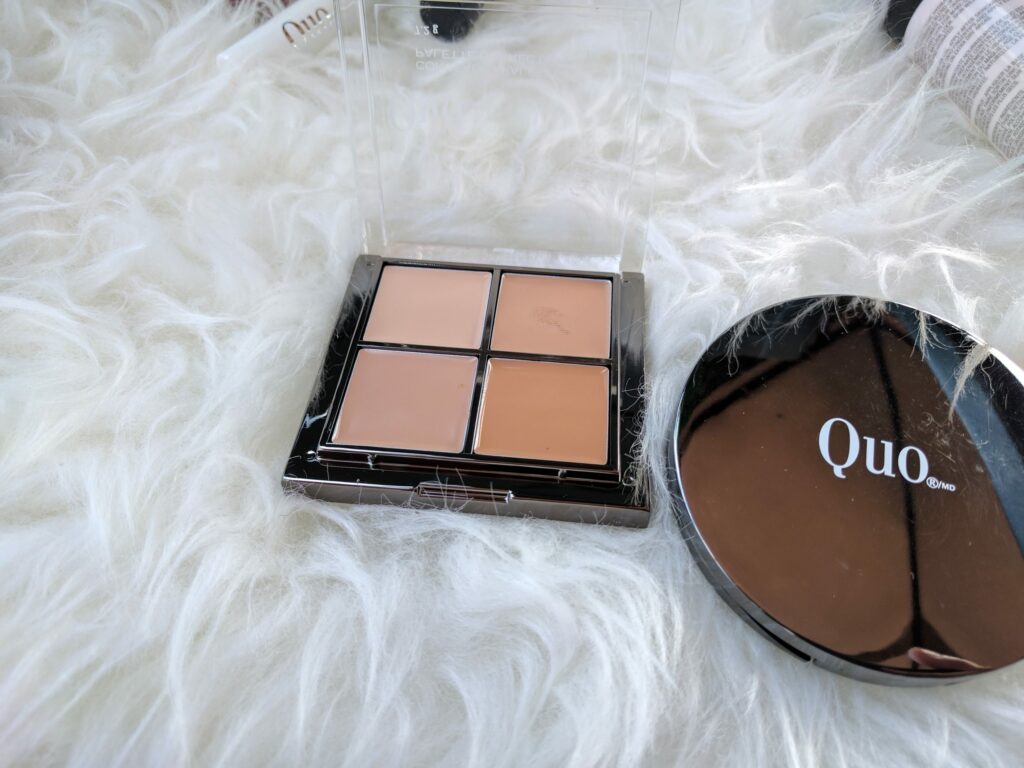 Quo Concealer Palette is a quad palette with four shades ranging from light to dark. This is ideal for concealing dark circles, skin imperfections, and blemishes. I did not notice any dryness after using this on my dark spots. Due to the range of shades from light to dark, this can be used to highlight as well as contour the facial features. It has medium coverage which is buildable to full.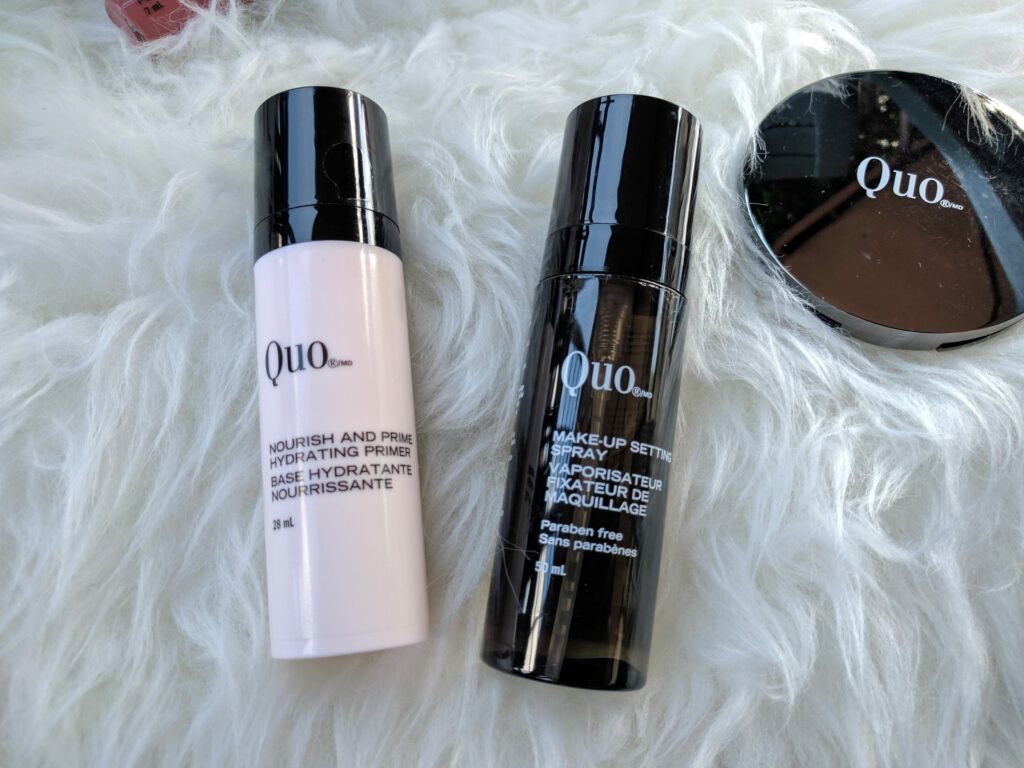 Quo Nourish and Prime Hydrating Primer is a primer that can be used after the moisturizer or sunscreen and will help the makeup last longer. This primer is easy to apply and absorbs quickly into the skin instantly hydrating it. It has a light pink color and applies as a smooth base for the makeup. When applied alone over the skincare, it gives a radiance to the face.
Quo makeup setting spray is a weightless fine mist setting spray. I apply 1-2 spritz to set my makeup and it absorbs fairly quickly giving a semi-matte finish on me. This is ideal for all skin types. I did notice the longevity of my makeup after using this makeup setting spray.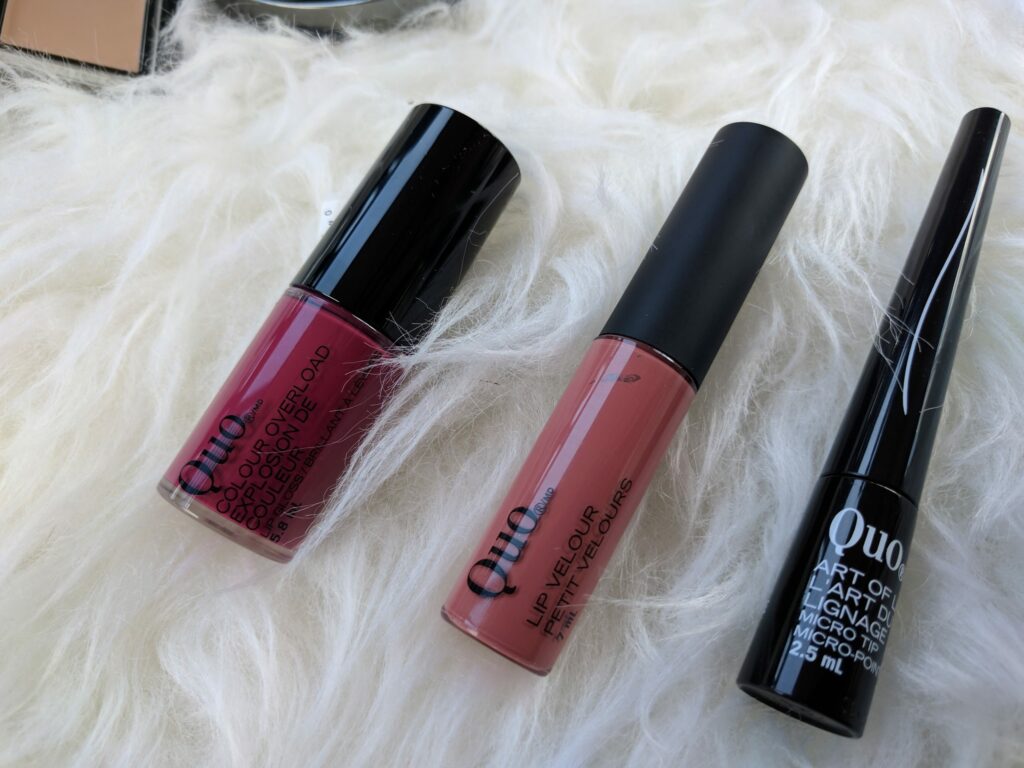 Quo Lip Velour in Diva is a medium dusty rose shade which applies as a liquid and sets to a creamy matte finish. The lip brush in this Lip Velour has a good size to provide a flawless coverage. I used my lip balm before using this lip velour and did not notice any clinginess or dryness on my lips. It lasts for 3-4 hours on my lips. Quo Color Overload lip gloss is a very nice shade with a glossy finish which lasted for over 3 hours on my lips. I did not notice any dryness on my lips.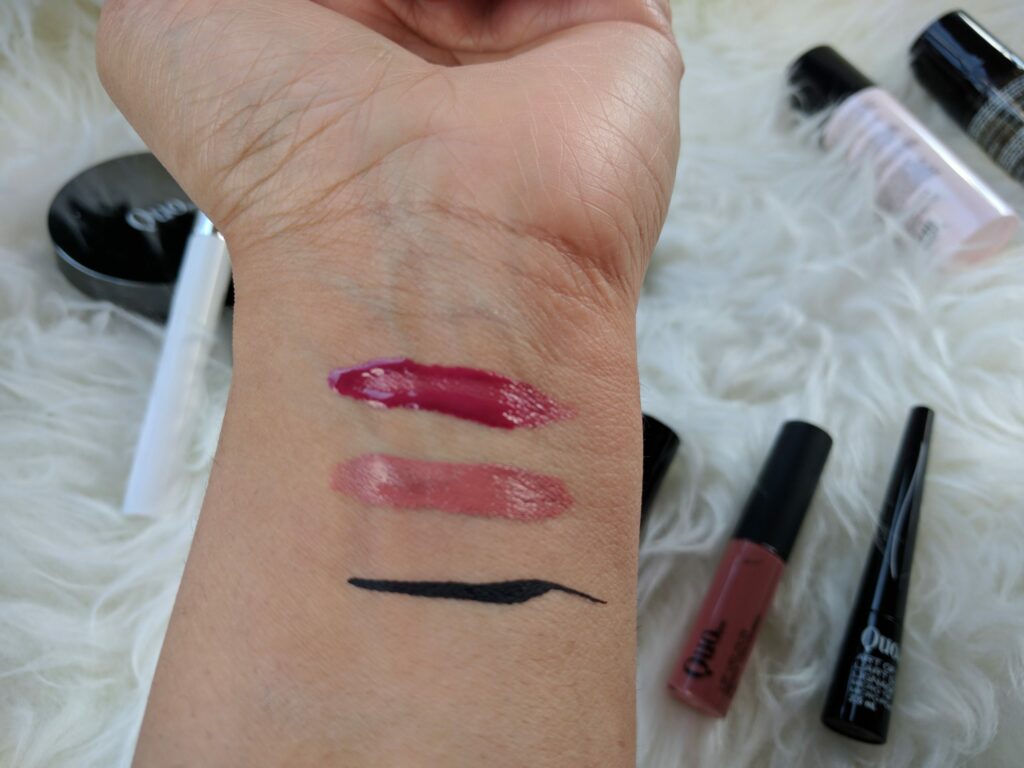 Quo art of Lining is a liquid eyeliner with a micro tip. The applicator is very fine and the micro-tip glides on very smoothly while applying the liner on the eyelid.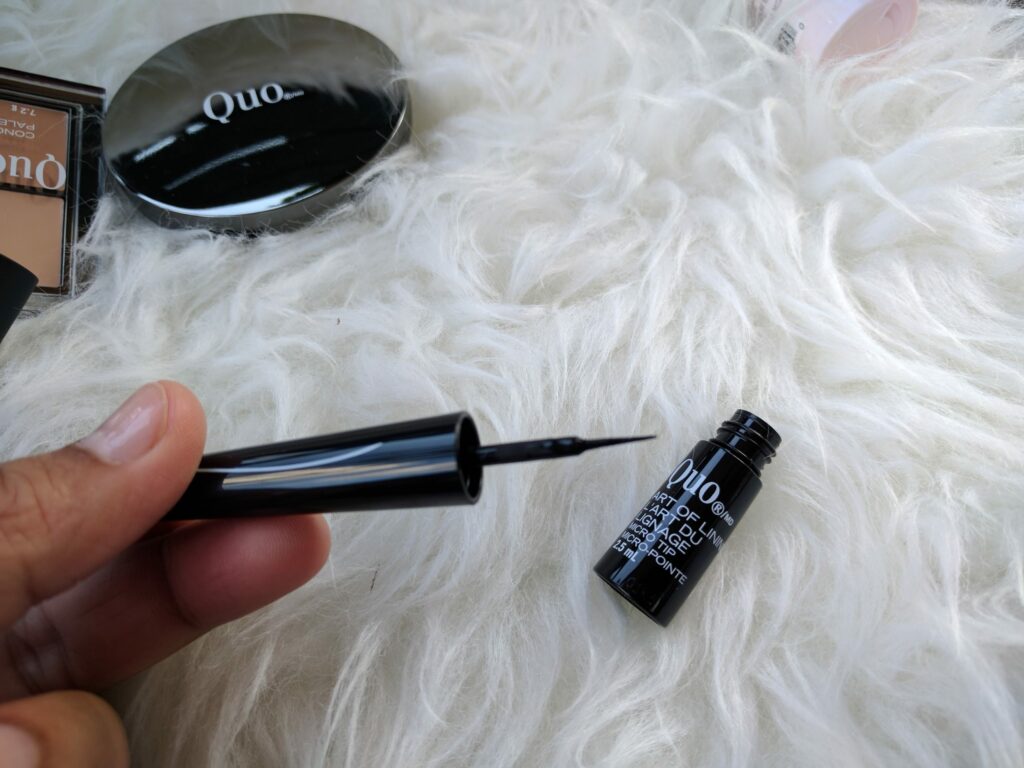 The color is rich black and the staying power is pretty good. It stayed up all day during my 9 to 5 job.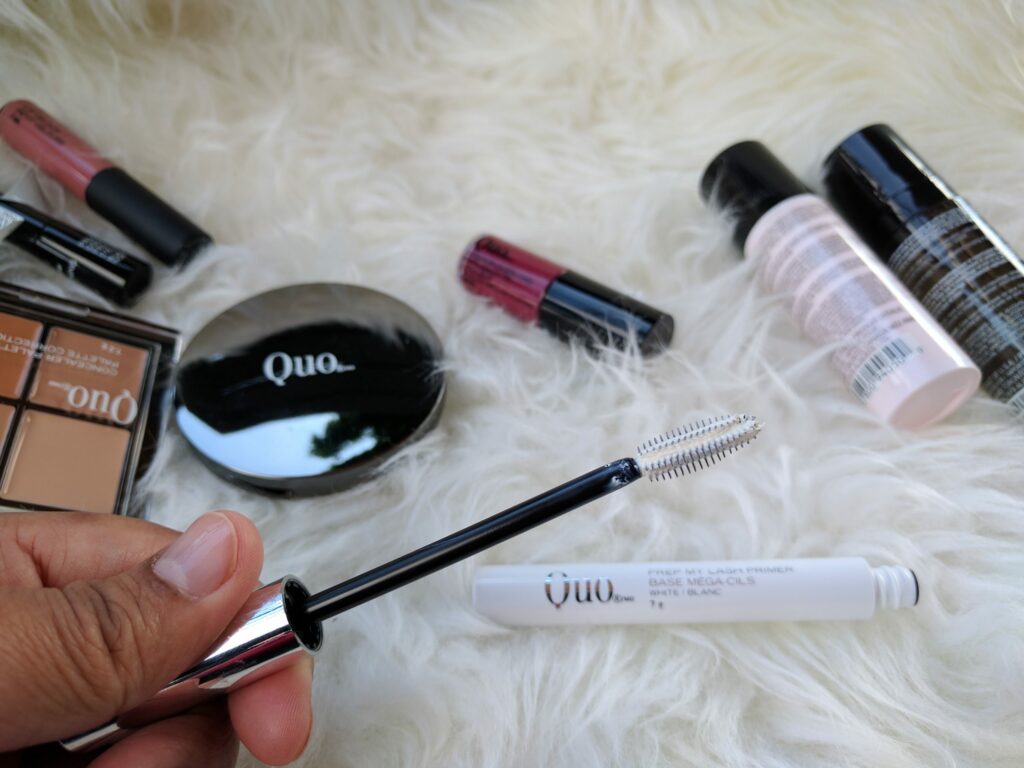 Quo Prep My Lash Primer in White is a primer for the eyelashes before applying the mascara. It nourishes and strengthens the eyelashes. The eyelashes are prepared to have the mascara stay on longer without any clumping. I am really enjoying all the products and the shades suit me so well.
Have you tried anything from Quo, What is your favorite?