There is a beauty box trend everywhere and why not Beauty Box's straight from the cult brands. I was really disappointed last week when i saw that the Sisley Paris Subscription box shipped only to US and not Canada. Anyways, lets move on. This is the first time i have purchased the Summer Box from Clarins, not sure if they have it every year but i was very happy when i saw it online while browsing their website. I placed an order at the same time as it was mentioned to be a limited edition and i did not want to miss it. I received the box today and i am writing this post with the contents and first impressions of the Summer Box.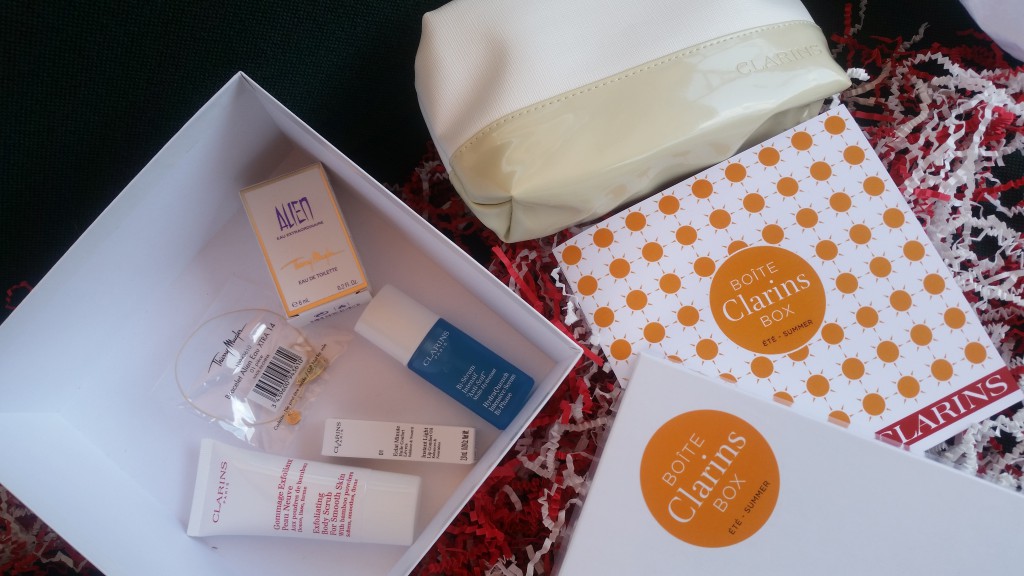 It is a very nicely packaged gift box and comprises of six items in total. The products included are HydraQuench Intensive Serum Bi-Phase, Exfoliating Body Scrub, Instant Light Lip comfort oil, Thierry Mugler Alien Eau De Toilette, Thierry Mugler Bracelet, Makeup Pouch.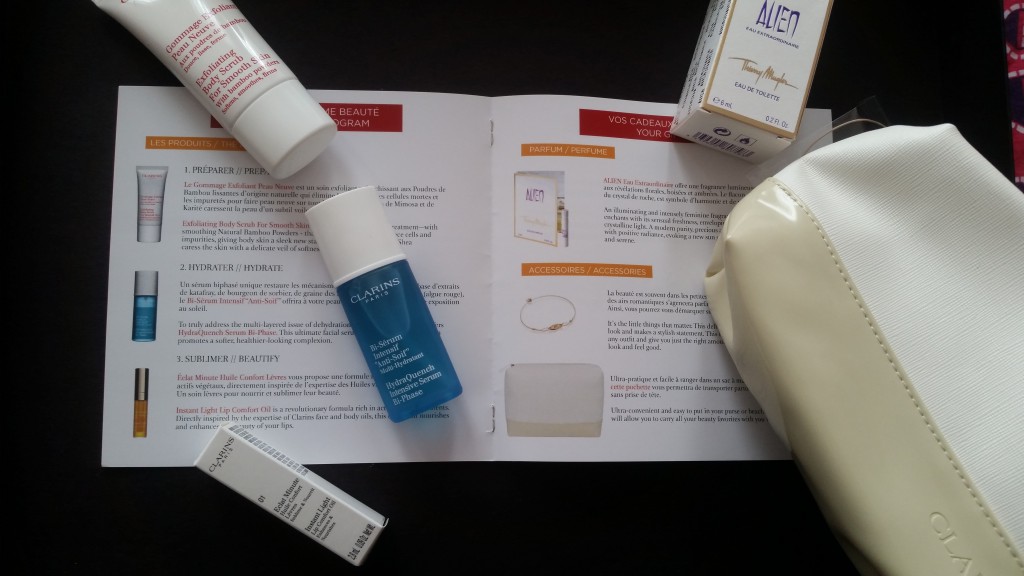 I was not expecting a lot from the box keeping in mind the price of the box, but i really liked the contents. The box also contains a list and description of the products in a nice little book. The products are deluxe size and i will be using them all.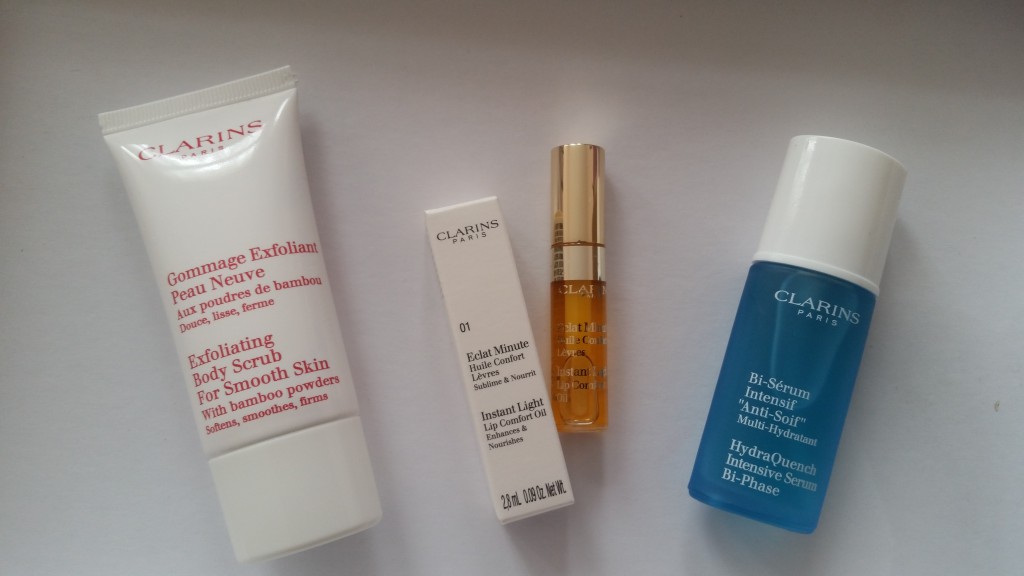 The HydraQuench Intensive Serum Bi-Phase included in the box is a 15ml size and the full size of this serum on the website is 30ml for CAD $59, so it is really a nice size to try and use. I am thinking of incorporating a retinol in my routine, so it will be a nice hydrating serum to incorporate into my skin care routine along with other hydrating serums i have.
The instant light lip comfort oil in shade honey is size 2.8ml and the full size of this on the website is 6.5ml for CAD $25. This is also a nice product for me as i have not tried it earlier.  The exfoliating body scrub is size 15ml and can be used once or twice which will give a nice experience with the product before purchasing a full size.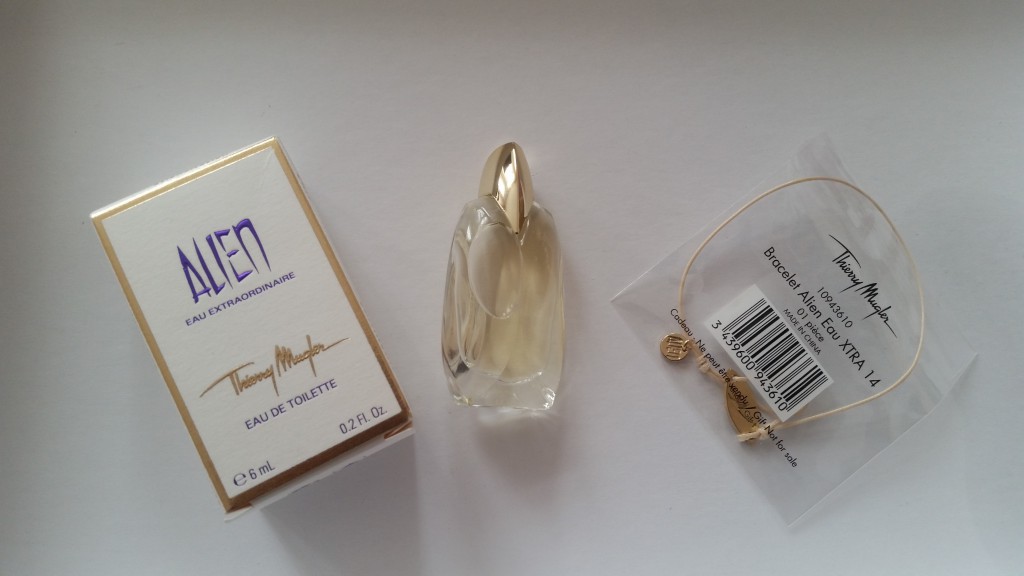 The bracelet from Thierry Mugler is very cute and the Eau De Toilette from the same brand is size 6ml.
Overall i really liked the skincare products in this box as i have not used them before, so it is a nice box with some nice products to try. The price of this box is CAD $30.
Buy Here: