I have never been a gloss person, I like the lip products that are hydrating to my most-of-the-times dry peeling lips and also which do not look overly shiny or glittery at my work. While browsing online, I bought this gloss from YSL Canada site on a whim. And it has changed my mindset about glosses. I am reaching for this one a lot and love the look of this on my lips. The color I bought is No 4 called Fuchsia Vermeil Golden which is a medium rosy shade with gold specks.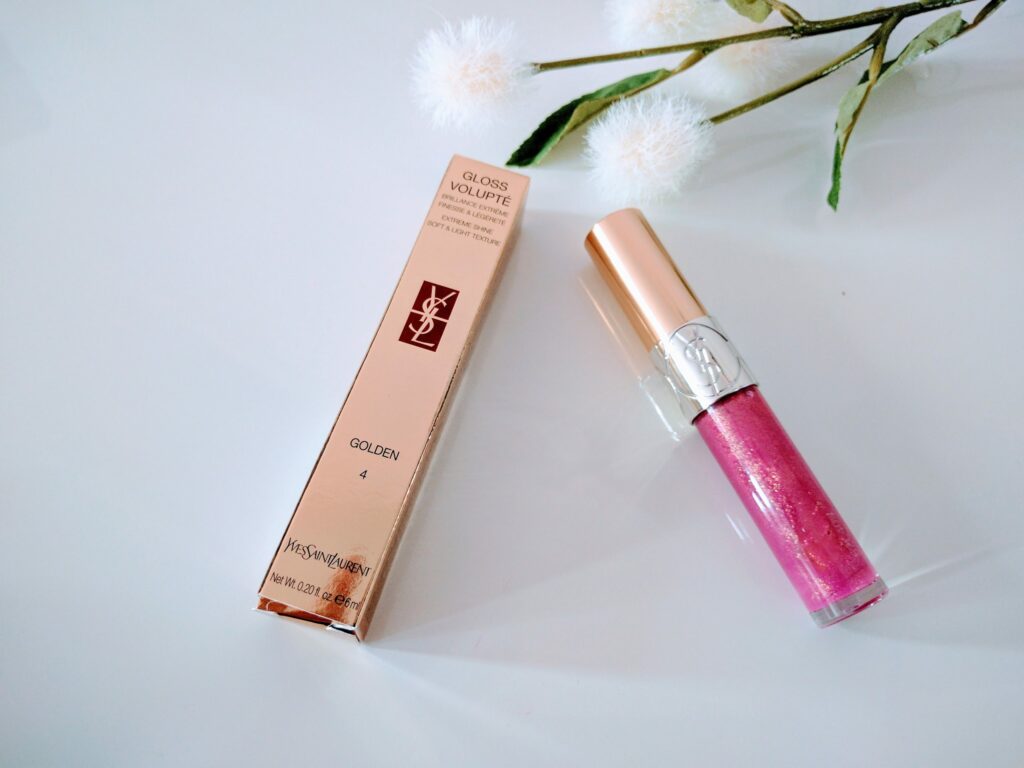 'Yves Saint Laurent premieres its first lightweight non-sticky lip gloss. A light liquid, yet glossy, its ethereal texture is a celebration of pleasure that invites indulgence. "Bouche a Bouche", the applicator envelops the lips with this elixir of seduction. In a breath of life, lips are filled with a reflective and radiant color. Golden, Iridescent or Pure…Beautiful. Encapsulated in a divine jewel, this lip gloss attracts like an irresistible magnet. Apply the Golden top coat to add a dazzle of glitter, Pure top coat for intense shine, or the Smoking top coat for a day to night look. The unique patented applicator envelops the lips in full color and allows for a precise application. ' from YSL Beauty Canada website.

This gloss has a beautiful golden metallic cylindrical tube which has a beautiful YSL engraving on it and feels very luxurious. The applicator wand is in the famous YSL shape and size which is very practical and makes the application very smooth. The product inside is very creamy and hydrating.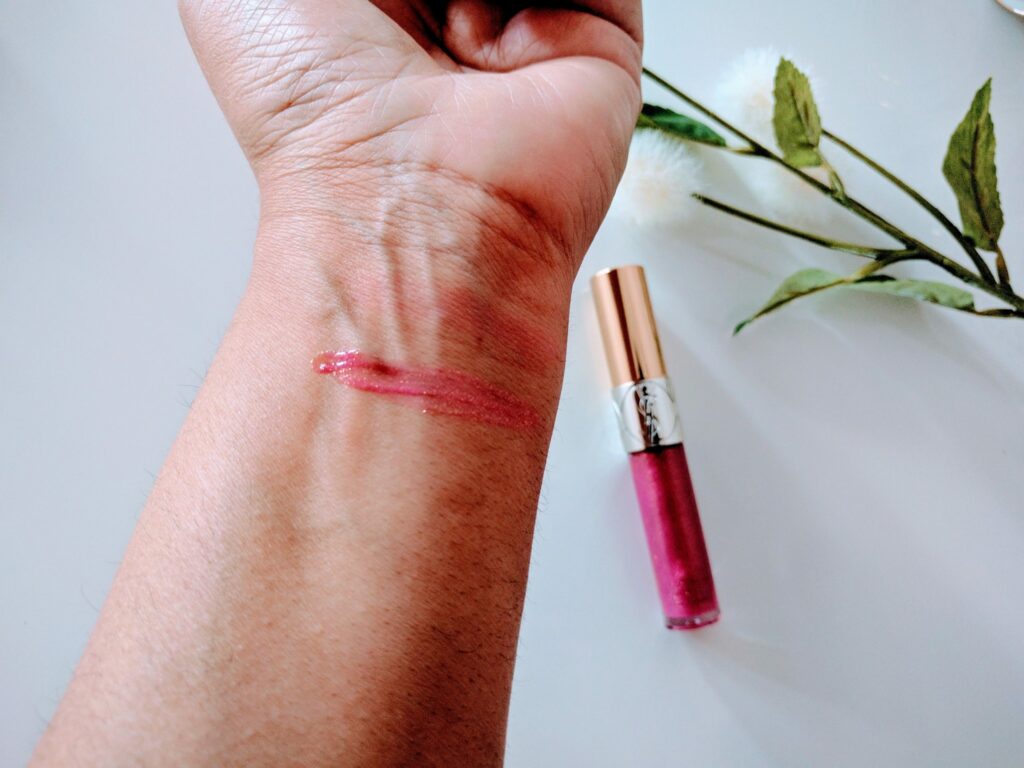 The shade of this gloss looks very rosy on my lips and makes them look plump, radiant and bright. This color works perfectly for my work, very natural with a little shine, not sticky at all, neutral enough for a day wear.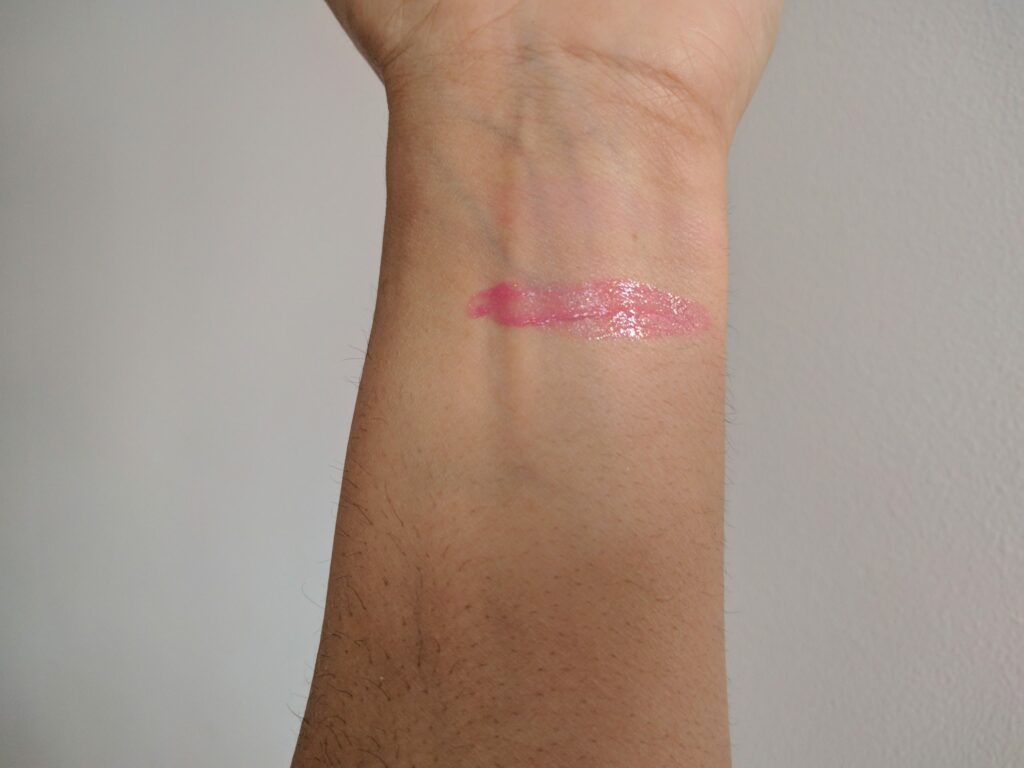 I have not noticed any drying or peeling of my lips when using this, lasts me around 3-4 hours without eating or drinking and afterward, there is a light stain left on the lips. The gloss has some light scent to it which I do not mind in a luxury product.
Where to Buy?
Comment below if you have any questions or comments. Check my Instagram for the latest launches and products. My Facebook page is here.