"Flowers in the city are like lipstick on a woman — it just makes you look better to have a little color.", said Lady Bird Johnson, The First Lady and the wife of 36th President of the United States. No one can deny the beauty of flowers, and, as Johnson says, few will deny the beauty of coloured lips. Keeping reading to know ow my thoughts on YSL Beauty Rouge Volupte Shine Lipstick.
Lipstick has the power to transform your mood, the right lipstick can make you feel and look confident. So it is very important to have the right colour and formula that enhances your natural beauty and your lips. I am not into the beauty or makeup industry professionally. But I am just a girl who loves makeup. And of course, I had my share of hits and misses. I like keeping my makeup very natural due to my office job and I am very conscious of overdoing anything. In this post, I am sharing the very much hyped and loved YSL Rouge Volupte Shine Oil-in-Stick Lipstick. I picked up few shades of Rouge Volupte Shine after I fell in love with the one I purchased first.

I have dry lips which peel very easily. So, I have to be very careful while choosing the formula of the lipstick. I need something moisturizing for my lips which should not peel them after application.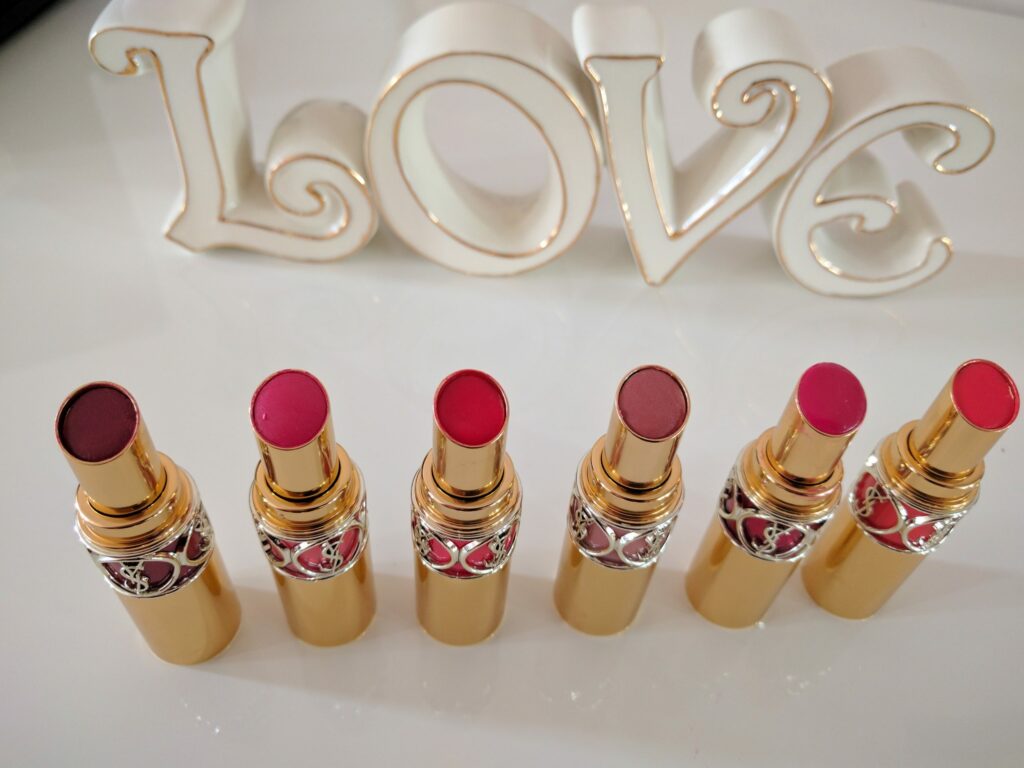 These lipsticks are not something I bought on a whim but very carefully chosen after I started loving the formula.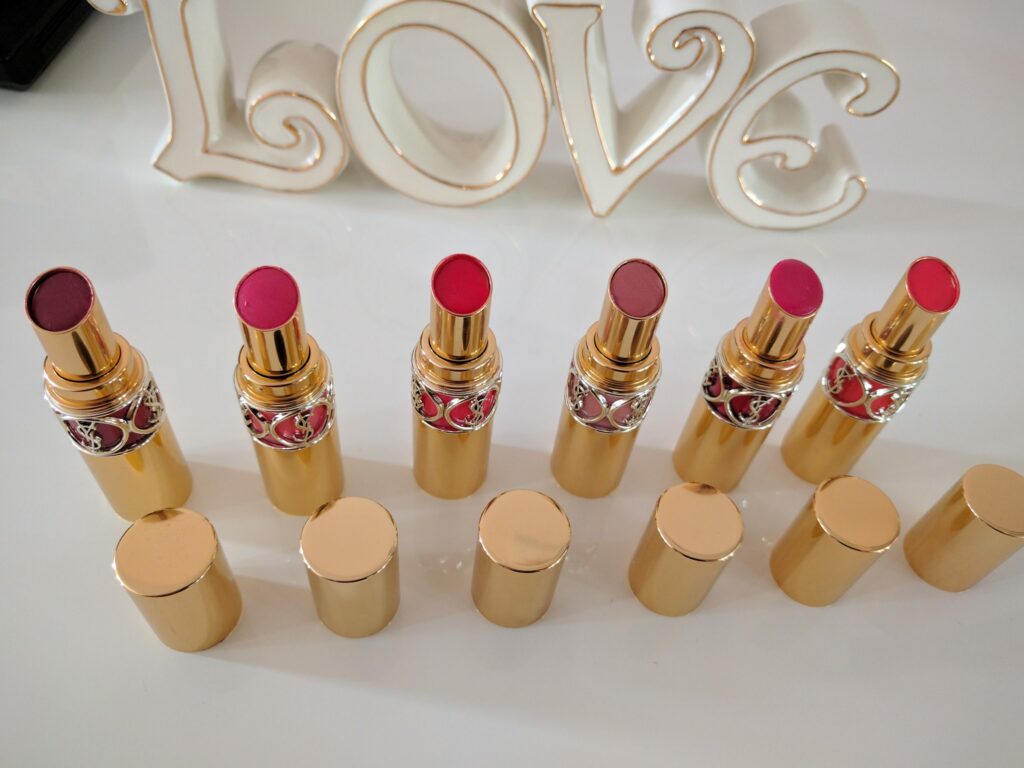 My Thoughts
Rouge Volupte Shine Lipsticks are very moisturizing and the colour payoff is very nice. The colour is buildable and the finish is shiny(not overly shining) hydrating lips with no peeling. The only issue for some might be the staying power. It stays put for 2-3 hours, for which I am totally fine with re-applying. The other thing I love about this is the fragrance, which might be an issue for some. I love the mango fruity scent of this lipstick. Every time I open this to apply, just the smell of it makes me so happy.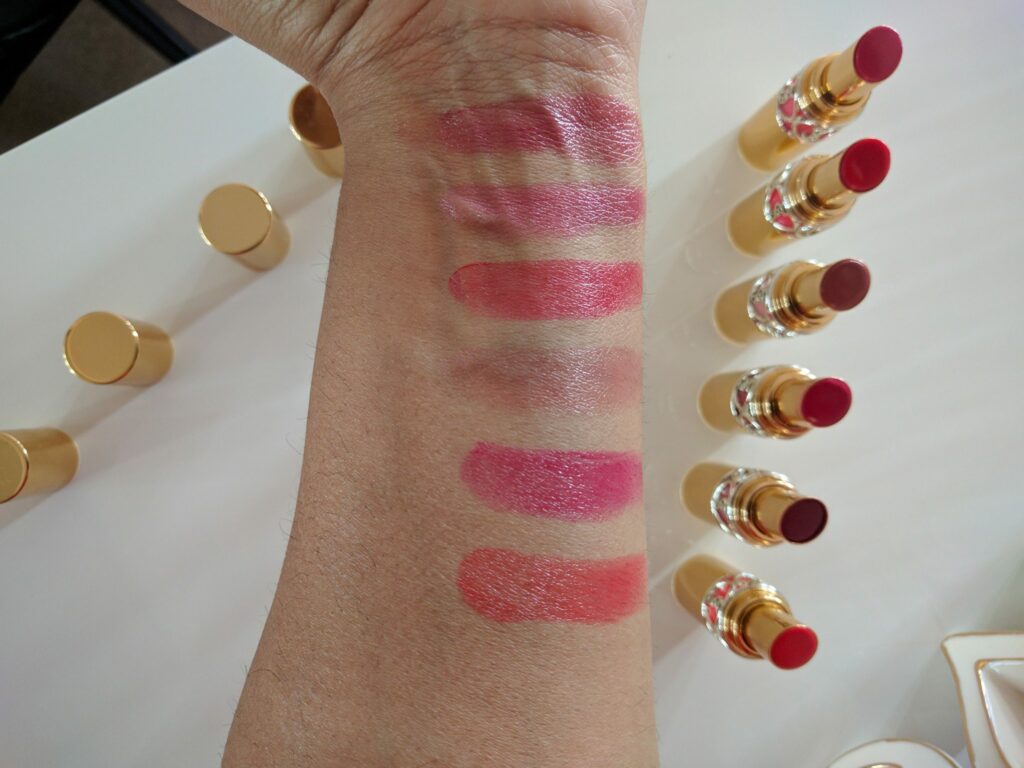 So you know now how much I love this lipstick. Not sure if the quote is true or not "Women can never have enough lipsticks".
Shades
Below are the swatches of all the Rouge Volupte Shine lipsticks I have from the range along with their description further below.

6 – Pink in Devotion (bright hibiscus pink)
45 – Rouge Tuxedo (cherry red)
9 – Nude in Private (spicy warm beige)
5 – Fuchsia in Excess (Bright pink)
48 – Smoking Plum ( juicy plum)
46 – Orange Perfecto (poppy coral)
I use them as a lip balm as well as a lip color.
Where to Buy YSL Beauty?
Comment below if you have any questions or comments. Also, check my Bloglovin for the latest launches and products. Check out exclusive discount codes for my readers here.