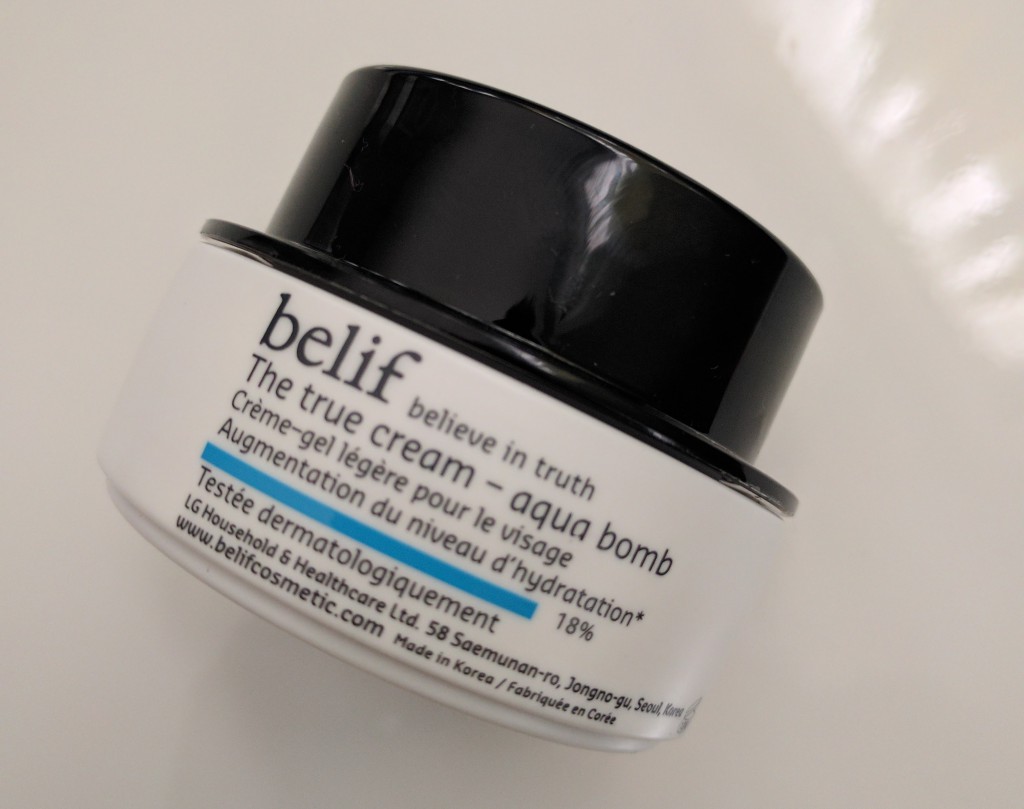 First thing first, I love this cream. From the name, the word cream sounds like something thick and for dry skin. In the era of moisturizers, this cream is a very nice gel like cream for face.
As per the faceshop website, "This is a gel-cream that 'floods' the skin with a rush of refreshing hydration and minimizes the appearance of pores for soft, smooth, supple skin. Perfect for normal to combination skin types, including oily and dry skin looking for a lightweight moisturizer.

The True Cream Aqua Bomb is an ultra-lightweight, mineral oil-free gel-cream that instantly cools and refreshes skin while providing intensive hydration. This formula contains a blend of apothecary herbs, including antioxidant-rich lady's mantle, which helps neutralize skin-damaging free radicals, improves skin elasticity, and minimizes the appearances of pores. This refreshing cream is formulated to 'burst' when applied, releasing a flood of weightless moisture onto skin, and then absorb completely for a healthy, smooth, supple appearance. This cream is formulated without Parabens, sulphates and phthalates. "
How i use this?
I use this cream in the mornings after cleansing, toning and treating it with serum. I use a bit more than pea-size of this cream and apply it on my face, followed by a sunscreen and then any makeup if i am in mood. I prefer to use this during morning but sometimes i use this at night when i have treated my skin with something strong, like after exfoliating or when my serum is enough for treatment and i need a good hydration over it.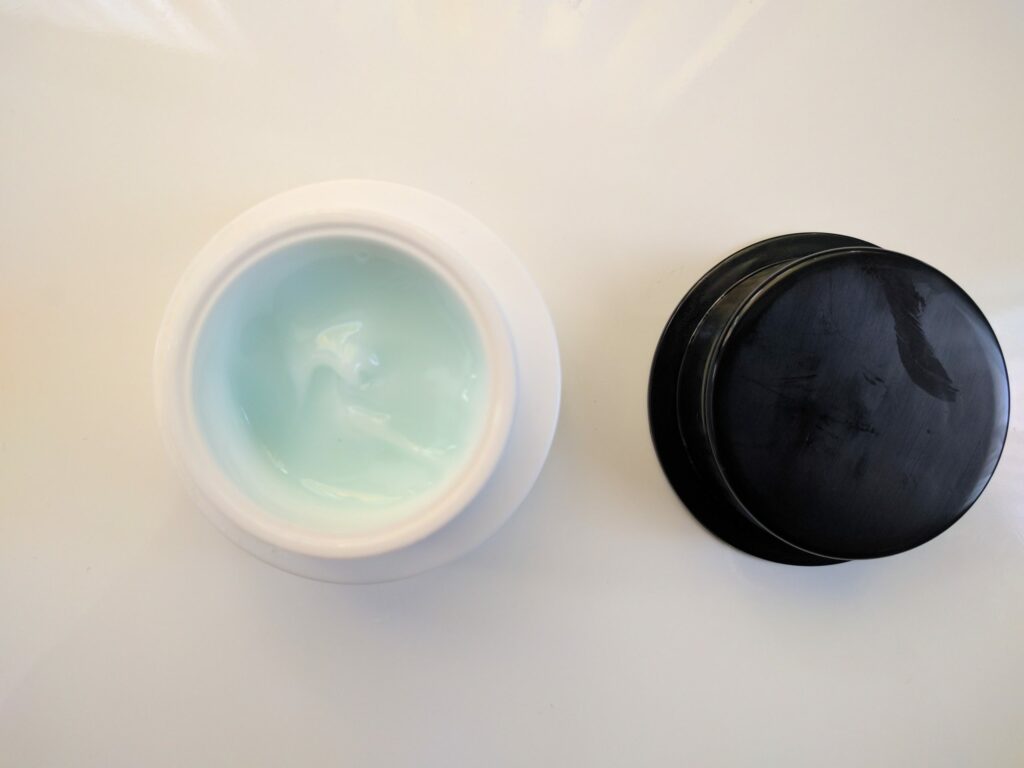 What i think about it?
I have used this gel-like cream for over a month and i must say it gives a very nice glow to the skin after application. The glow is not greasy or oily, it looks like glow of healthy skin. This cream does a very nice job of hydrating my combination congestion prone skin and never gave me any spots or acne. I have used it under my sunscreen and my makeup and there has been no issues with makeup rolling off. My skin never showed any signs of dehydration or dryness when i use this cream. The only thing i do not like about this product is the packaging as i have to dip my finger in it to get the product out, but i have got a spatula from my previous cream which was finished, so it is not an issue for me anymore. I would totally recommend this one, as the name suggests it is a good hydrator aka aqua option.
Buy here: