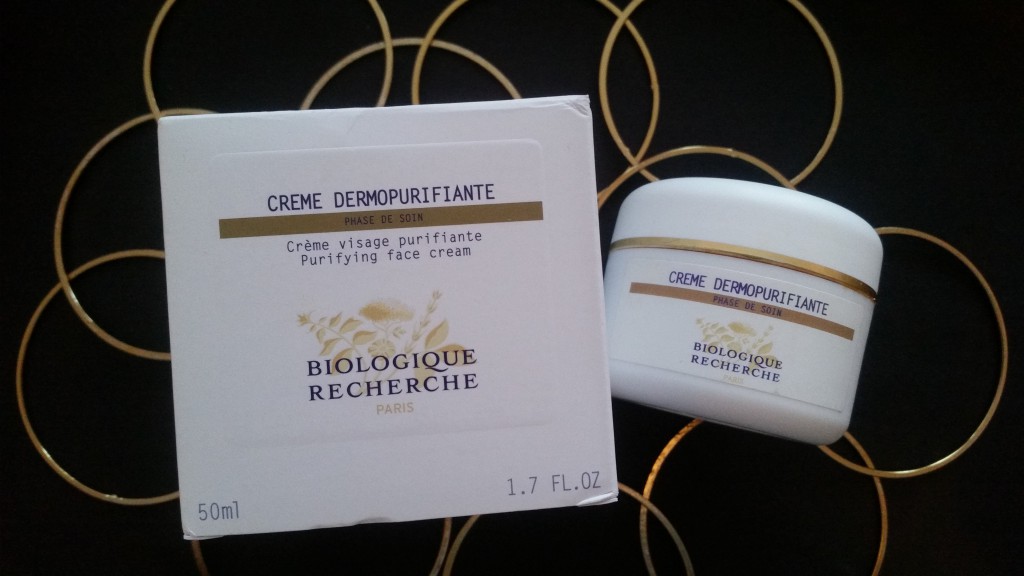 I bought this moisturizer with Masque Vivant which is another favorite of mine , reviewed here. Like other products i have used from Biologique Recherche, this cream also stinks. But it works too, like other products from Biologique Recherche.The consistency of the cream is not very thick and it melts into the skin once applied and massaged lightly. I bought this cream when my skin was at its worst best which was not the right time to make any comments about it. But after my skin calmed down from hormonal acne, this cream has been a trusted source when my skin is in trouble.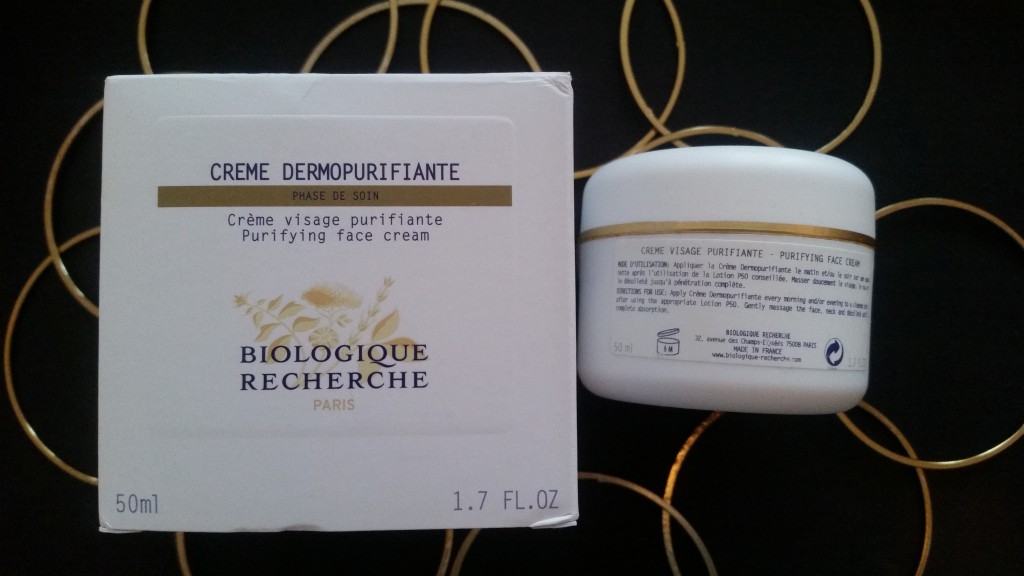 As per the Biologique Recherche "this purifying cream reduces redness caused by acne and regulates sebum secretion. It protects the epidermis against external aggressions. It provides effective treatment for seborrheic skin without drying out the epidermis. It is recommended for imbalanced and/or reactive skin."
This cream comes in a little jar which is made of sturdy plastic and the packing is like other Biologique Recherche Products. I have used this cream for a quite long time as compared to other products, means if i do not like a product, it starts moving to the back in my skincare stash but his cream has been at the front corner in my skincare cabinet where i can see and reach it anytime. It has been really good on my congested combination skin. Apart from using it on the days when i use Masque Vivant, i use this cream mostly on the nights these days but when i have congested skin, i use it day and night after my favorite lotion P50 .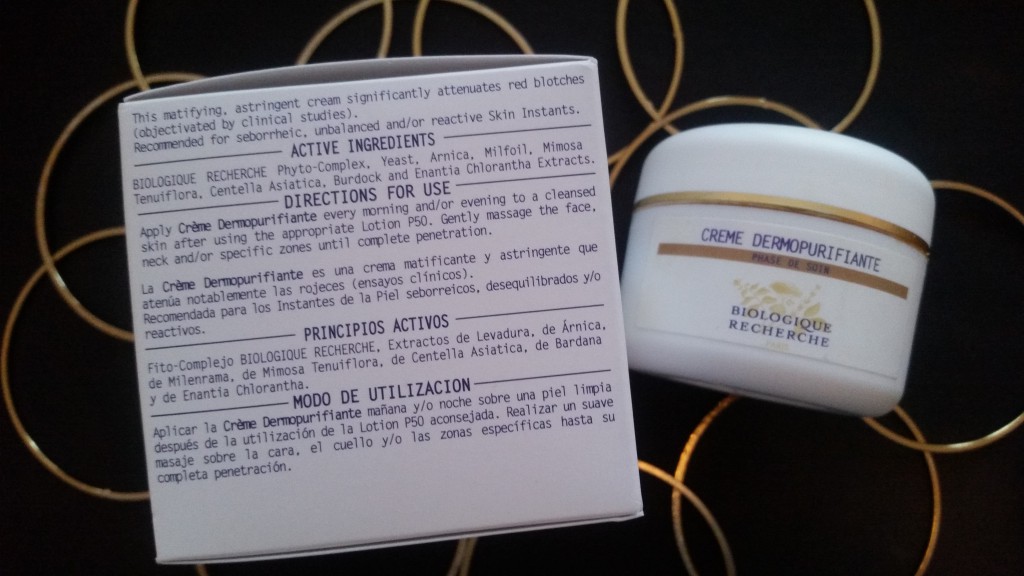 I feel it does purify the skin because i have seen my skin feels more clear and bright when i use it. This has never made my face look oily or greasy, it sinks into the skin. The smell of this cream fades after few minutes it is being applied on the skin. I have been using and restocking it since last one year and will stay in my go to creams when i have troubled skin.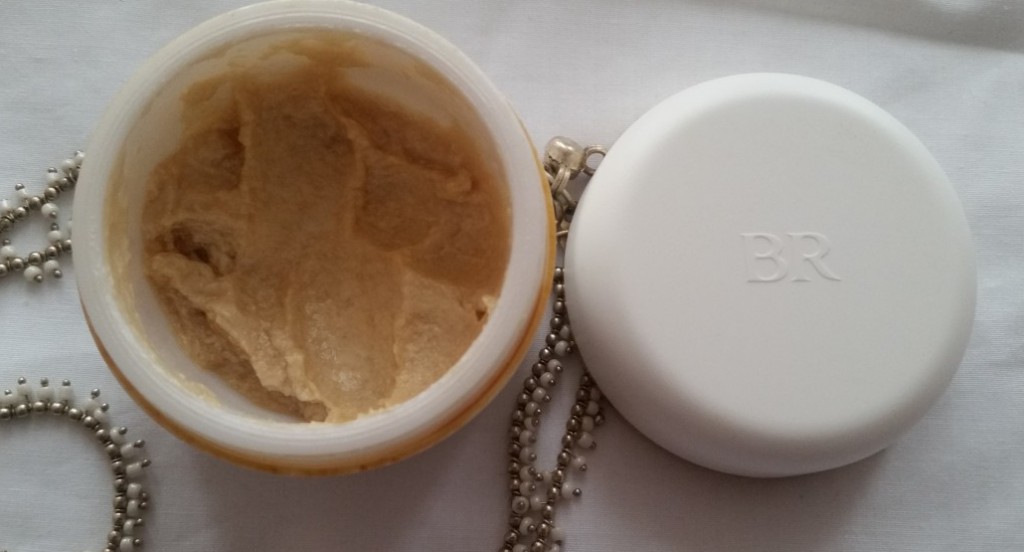 This cream is expensive at CAD $92 for 50ml but is worth it. I religiously use lotion P50 before this cream, followed by a serum(i prefer hydrating serum), and then I use hazelnut sized amount of this cream and apply it in upward motion starting from my decollete, neck to the face. It is suitable for normal, combination to oily skin types.
Repurchase : Yes, i am already on my second tub.
In Canada, you can buy it from: