I love serums, they are the most important part of the skincare regime. The serum does the actual work on the concern of your skin and they are available for most of the skin concerns, it may be dryness, flakiness, acne, discoloration, wrinkles, aging skin, that means anything concerning with skin. They come as supplement your skin needs depending upon the age, concern, and type of skin. When choosing a serum, I look and feel at my skin what my skin actually needs. At times, my skin may be dry and flaky, so I may choose a serum with hyaluronic acid. Other times, I may be having dullness or acne, then I will choose the serum with brightening effects or something with clearing acne ingredients. At a time, I have multiple serums on my shelf and I choose based on what my skin needs on daily basis. But to write a review, I always use a product for over 5 days in a week and for more than 6 weeks.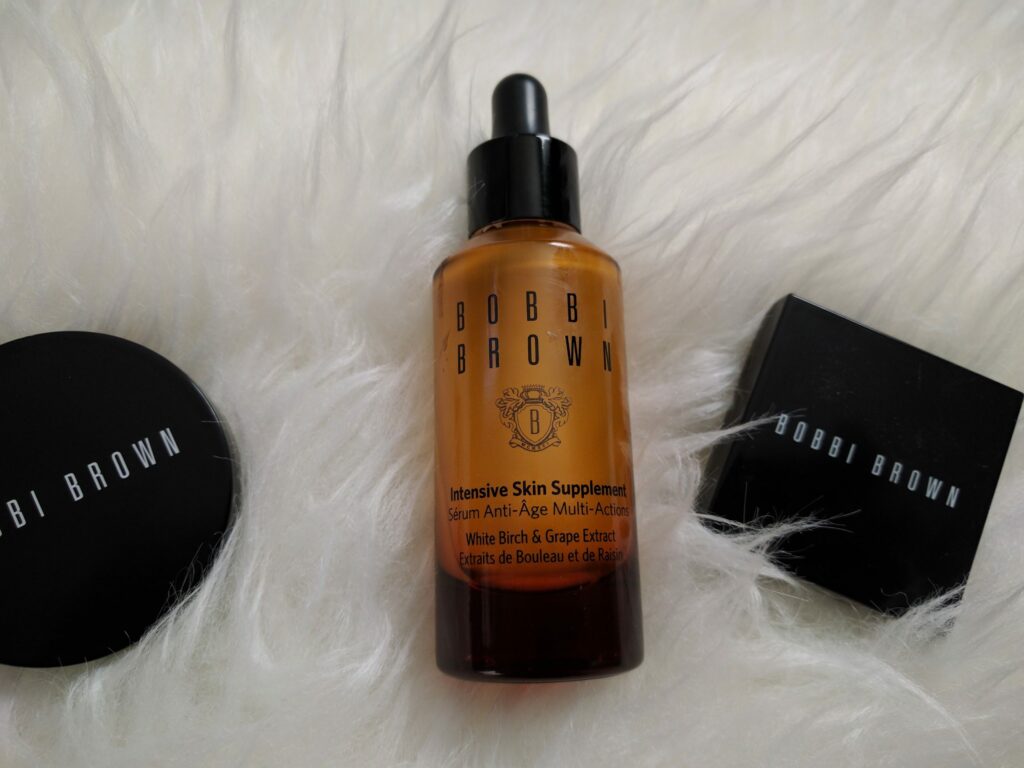 I bought this Bobbi Brown Intensive Skin Supplement during the end of winter as my skin tends to be dry and flaky due to the weather change and the internal heating inside the house and office. Just for your reference, I have combination skin prone to hormonal breakouts/congestion. The packaging is very nice and chic, the glass bottle looks very beautiful even sitting on the vanity or the skincare shelf. The dropper in this serum is also nice with no issues. I have used this serum for more than two months during spring and summer, almost every morning after cleansing my skin and before applying the oil followed by moisturizer. Overall I have really liked this serum.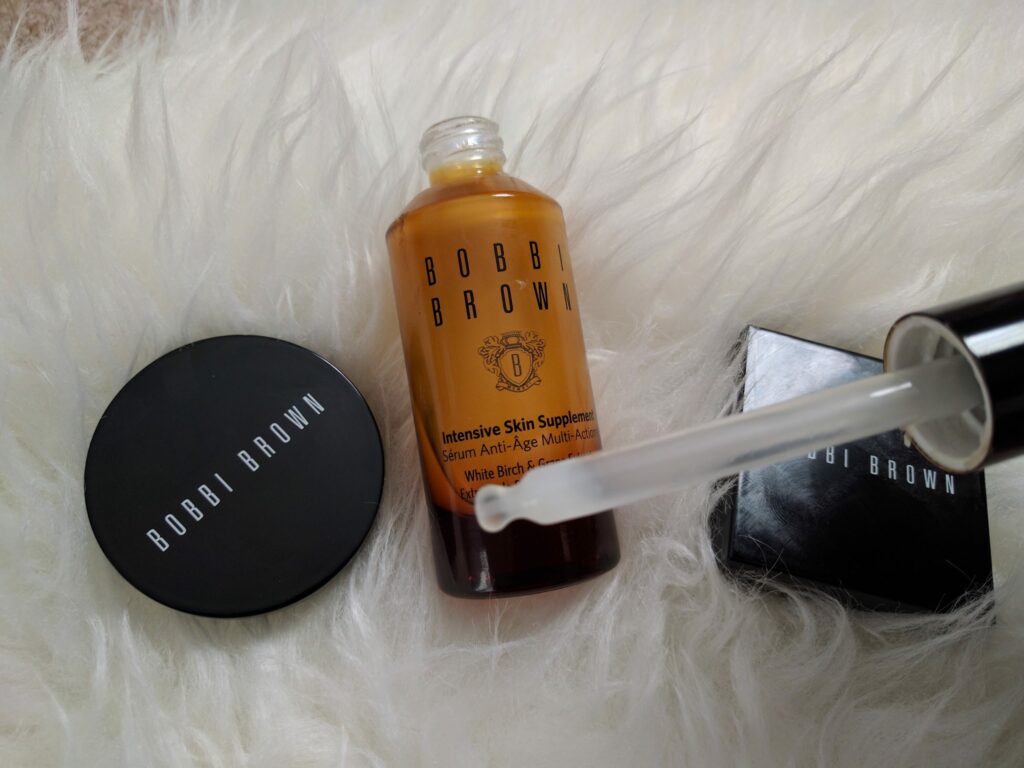 As per the Bobbi Brown Cosmetics website, "Bobbi Brown Intensive Skin Supplement is a quick-absorbing, anti-aging serum that improves the skin's appearance. An advanced, multi-benefit serum that improves skin's appearance as it helps prevent the visible signs of aging including dark spots and fine, dry lines. White Birch Extract reduces the look of fine, dry lines, while Grape Extract helps clarify and brighten the complexion. After just four weeks' use, skin looks firmer, smoother, more even-toned and radiant."
I have definitely noticed my skin is brighter and radiant after using this serum for almost once every day preferably in the morning. It has a faint fruity smell which doesn't bother me. I use half of the dropper which usually has 5-6 drops of this serum and then apply it on my face and neck avoiding the eye area. It dissipates fairly quickly and I am ready to go to my next step in the skincare regime. My skin feels brighter and firmer after using this serum. Makeup application when using this serum has no issues, no rolling off or anything.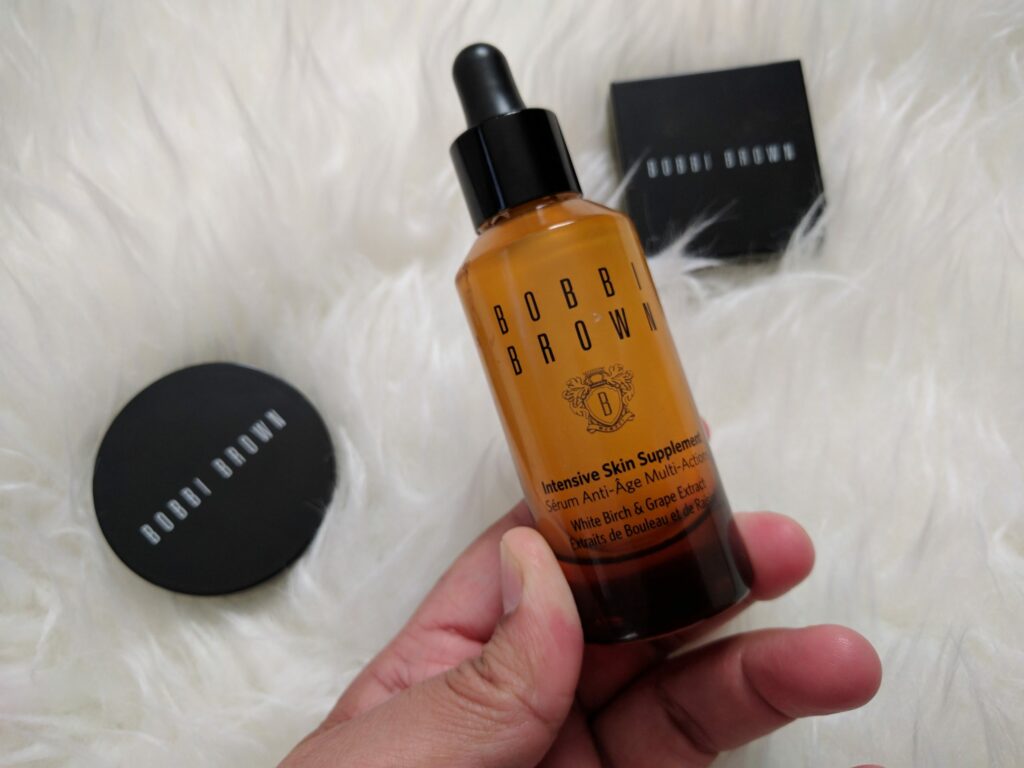 In regards to using this serum only in the morning, I have no specific concerns but I use my night treatment serums and moisturizers during the night due to which I keep this one for the morning. This bottle is almost on the verge of getting empty and I will buy it again in future once I am finished with my hoard of serums. This is definitely a nice serum and I would recommend this for all skin types.
Have you tried this serum, What is your favorite serum?
Buy this here: