I was naive about double cleansing until I felt my skin is not getting cleaned properly and is breaking out due to that, that is when I did the part I can best do, that is GOOGLE about it ( seriously). I came to the conclusion that what I have been doing since I came into senses or the more appropriate way to say is that I have not been doing my part of the proper cleansing of my face since I started using sunscreen or any makeup. This made me search for the options for cleansers best used for first cleanse. The product which was referred and praised on most of the online resources including blogs or any reviews on shopping sites, it was Emma Hardie Moringa Cleansing Balm. Even now, when I see someone mention this balm cleanser as one of the best, I know they are saying the truth about it. That makes it a Cult product that every skin care lover or every beauty lover should know about.

Based on my skin which is a combination and is prone to acne and breakouts, I am very choosy when it comes to buying something that has oil in it. Based on the recommendations and the reviews from the skincare guru's, I ordered this balm cleanser online. Just want to mention it here that it is not available locally in Canada, there are few online vendors in the UK who provide worldwide shipping on this.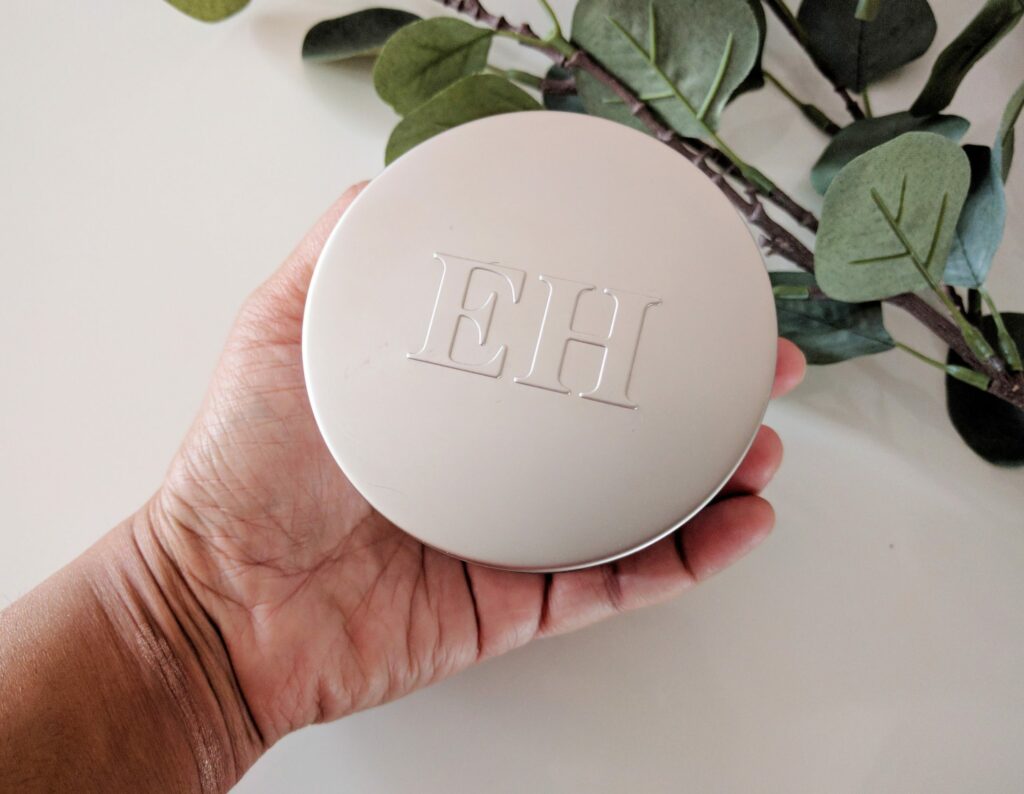 Emma Hardie Website describes the following benefits of this balm
Award winning Moringa Cleansing Balm is a balanced daily cleanser that thoroughly cleanse deep in the pores, moisturises and calms all skin types
Grape Seed Oil and Sweet Almond Oil rich in essential fatty acids help to plump and soften
Moringa seed extract, Wild Sea Fennel and Vitamin E balance, purify and help to minimise the appearance of open pores
Essential oils of Orange, Neroli and Mandarin rejuvenate and revitalise the skin whilst calming the senses
Jasmine and Rose help to recondition dull, dry, dehydrated and mature skins
Removes all traces of face and eye make-up and is so pure it doubles as a soothing and hydrating mask if left on the skin for ten minutes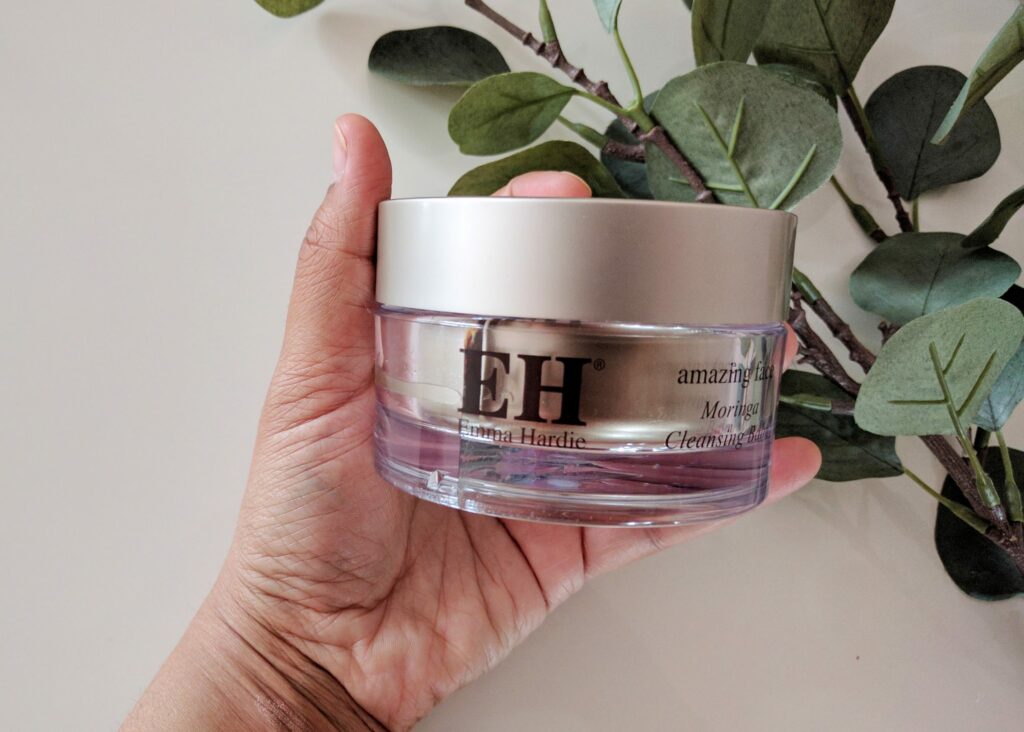 I have used this balm cleanser for over 2 months regularly as a first cleanse. It works perfectly to remove the makeup as well as cleaning the skin. My skin feels very calm and clean, never gave me any oily feeling afterward, just clean skin. I massage this balm onto my face and neck including my eyes for a good minute or so, then wet my hands with warm water to emulsify the balm on my hands and then the face. Once emulsified, I wash my face with warm water and follow with my second cleanse. I have noticed this balm to be very gentle for my skin even when I have breakouts. I have not pictured the inside of the big jar of this balm (i have just few uses left inside and the backup is on its way already) but this is normally light yellowish and solid at normal temperature, I take an almond size of this balm to do my first cleanse. For me, it is actually and truly a cult product and I would repurchase this and always try to have this in stock. It retails for £39.00/CAD $66 for 100ml/3.4oz.
Do you double cleanse your skin? What is your favorite texture of product for your first cleanse?
Buy here: