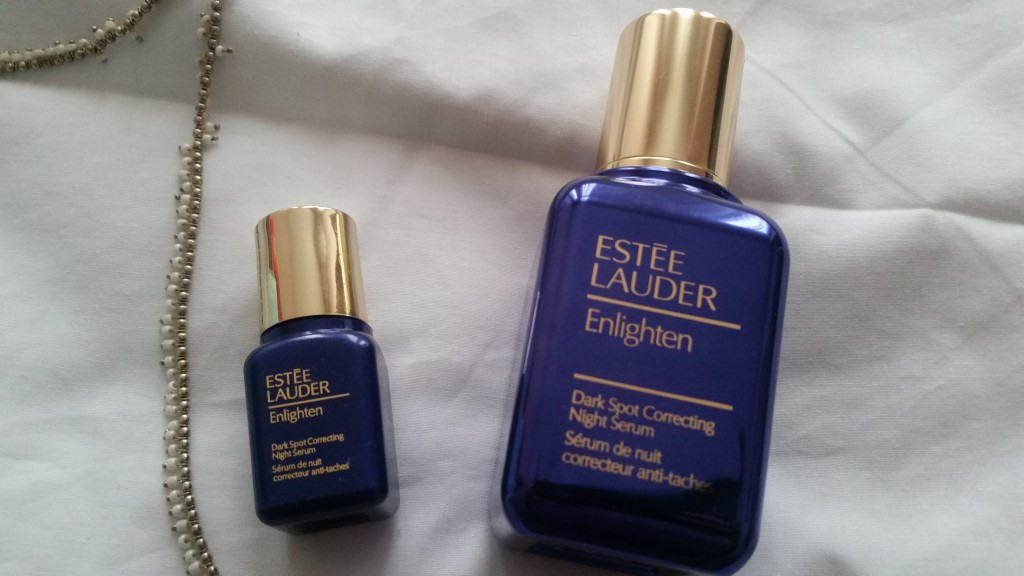 I received a sample of this serum from a subscription box and starting using it right away as i had acne spots on my face. After including it in my morning and night skincare regime, specifically mostly during the day, on and off during the nights,  i noticed my skin to be brighter and my acne spots started fading after about a week. I liked the serum very much and purchased the full size. After using it for about more than 2 months, I still see the acne spots which are much lighter but still visible. The serum is suitable for all skin types. The main change that i noticed in my skin is that it is more brighter and looks even toned.
As per the Sephora website, "Estée Lauder takes skintone correction to a new level. Night and day, this intensive serum improves the look of uneven skintone, leaving skin looking and feeling completely fresh and hydrated. It reduces the appearance of dark spots, discolorations, blotchiness, and redness while refining skin's texture. Tonight, awaken the transformation to naturally glowing, even-toned skin"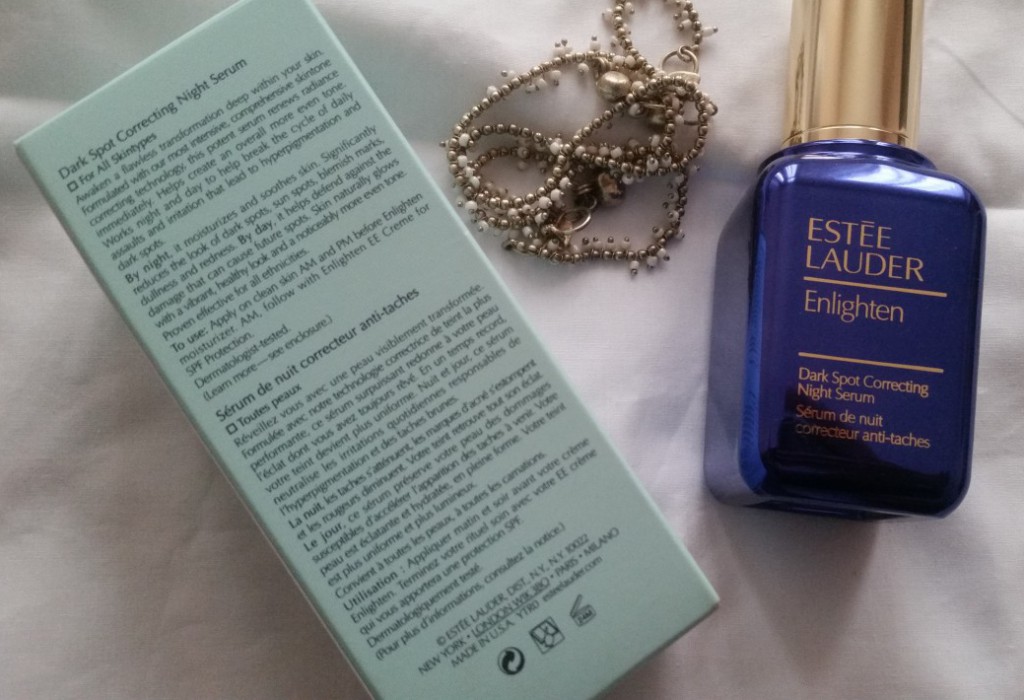 This serum has made my skin more radiant. It does fades the dark spots and pigmentation but takes time and patience to see results. This serum is safe to be used during the day and night. I never got any irritation or any breakouts with this serum. It is a very light serum, once applied and massaged lightly into the skin, avoiding the eye area, it gets absorbed very quickly. I use two to three pumps for my face and neck.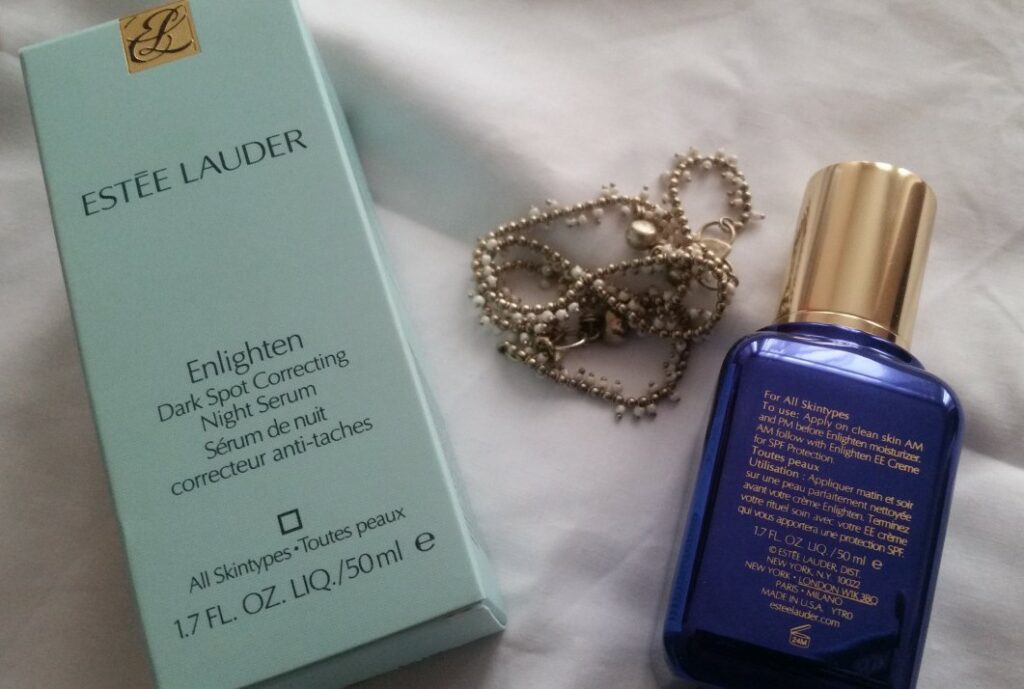 My routine with this serum is
1) Cleansing(Dual cleansing if i have makeup on my face)
2) Acid toning
3) Hydrating spritz
4) Eye cream
5) Estee LauderEnlighten Serum(2-3 pumps) when my skin is dry from the spritz
6) Moisturizer
7) Sunscreen(During Day)
Although it is expensive, it would last a very long time, as serums does not need to be used a lot. I am satisfied with this serum and plan to keep it in my serum staples.
Buy Now:
BeautyBoutique by Shoppers Drug Mart