I am a big lover of luxury skin care. From the time I started taking more care of my skin, something important that came to my knowledge is that oils are not only good for dry and normal skin types but even the oily and combination skin types, which means, not any oil but the right oil for the particular skin type. Using an oil for your skin makes a lot of difference when it comes to anti-aging, radical protection and luminosity. In this developed world, we have oils which suit all skin types, means they will not clog pores for the oily and combination skin types but they will do their work that may include hydration, protection, maintain the aura of your skin and many more depending upon which oil is included in the composition and making of the resulting product.
About the brand, Goldfaden MD is the first physician strength, dermatologist developed natural skincare line which combines the state-of-the-art technologies with active plant cells and antioxidant-rich botanicals. This does sound very interesting when nature and science meet to create something beautiful.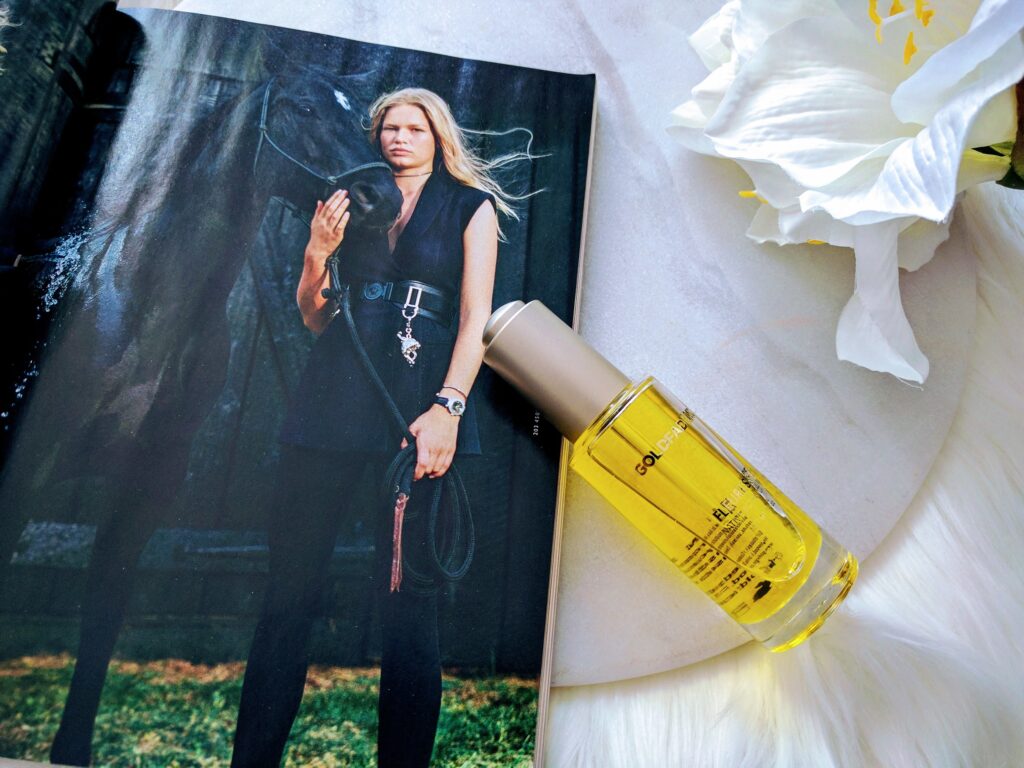 I am a hoarder of skincare products, I like the products that give luminosity as well as hydration to my skin and when the product is developed with the combination of science and nature, I would love to use it. While searching for any skincare product, my major concern is to have something that will work both without or under the makeup, and which can give me skincare benefits. I bought this oil a few months back and have been testing it on and off since last 7-8 months.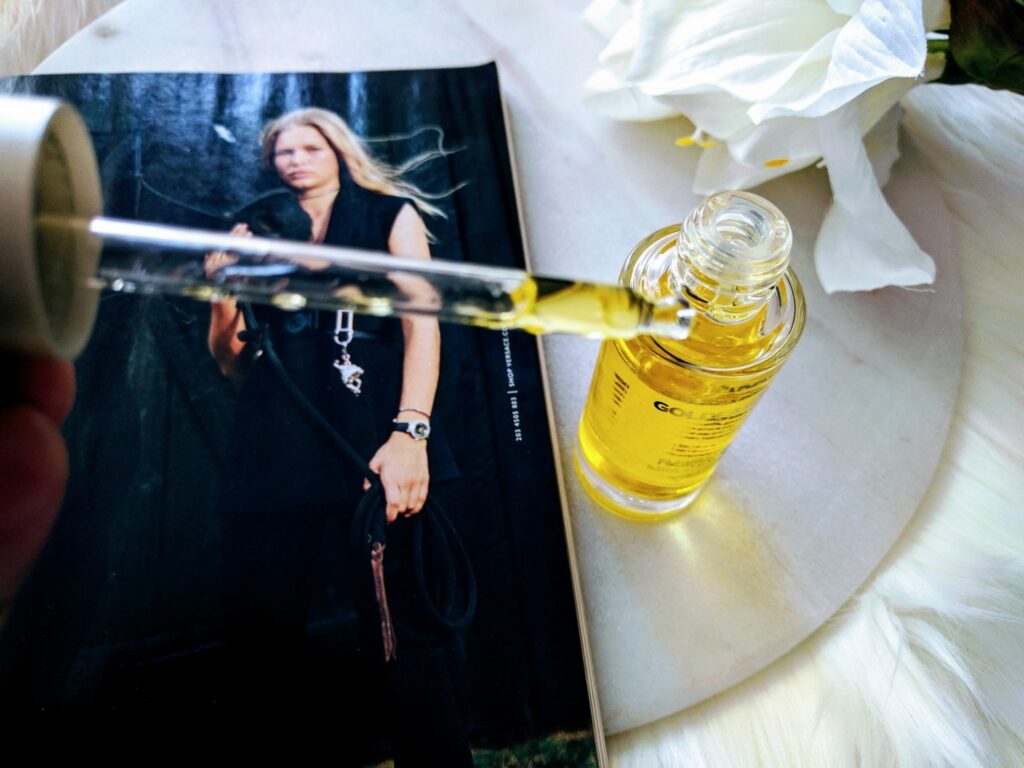 The description from spacenk describes it the best, "This innovative skin treatment was formulated by practicing dermatologist Dr. Gary Goldfaden to repair skin cells and protect its natural defenses.
The formula for the cell oil is rich in vitamins and contains botanicals and fruit extracts to help restore vitality to the skin. Baobab, rosehip, mongongo, marula, and Kalahari seed oils combine to fight off damage to the skin by free radicals. The oil is dry, non-sticky and readily absorbs into the skin, restoring its plumpness.
Daily use of Goldfaden Fleuressence Botanical Oil provides essential fatty acids to support the skin. Users of the product will receive the necessary protective antioxidants as well as elasticising and revitalizing extracts.
Goldfaden Fleuressence Botanical Oil repairs, shields and protects the skin to maintain a youthful look. Key Benefits include Powerful anti-ageing formula, Replenishes moisture in the skin, Fortifies the fabric of the skin and Reduces the effects of pollutants."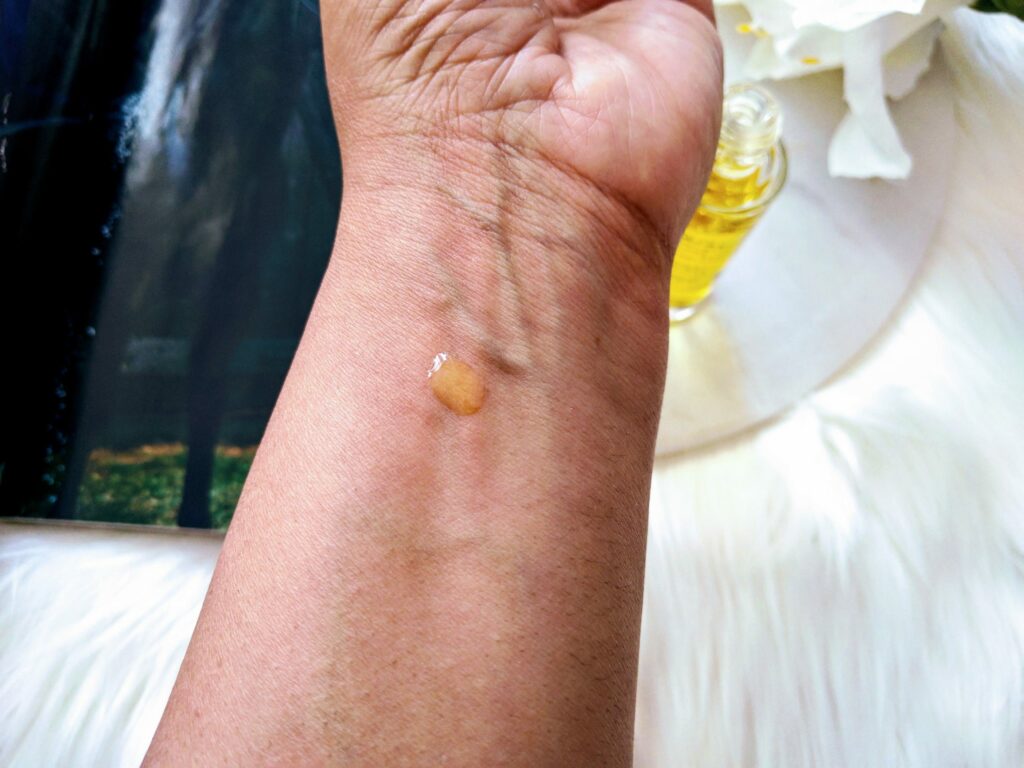 I use an oil in my skincare routine every day, mainly in the mornings and on the nights when I am not using any other strong night treatment. I cleanse or double cleanse my face, tone it, put on my serum and then few drops of the oil, followed by my moisturizer.
This oil is housed in a glass bottle with a dropper provided inside. The dropper works very well when you have to take few drops out, I am not able to fill the dropper fully, might be an issue with my dropper, but that doesn't matter as I just need few drops of it.
[Update – 13 July 2017] Lisa from GoldFaden MD was too kind to let me know that the dropper is designed as such to have the prescribed amount for the entire face.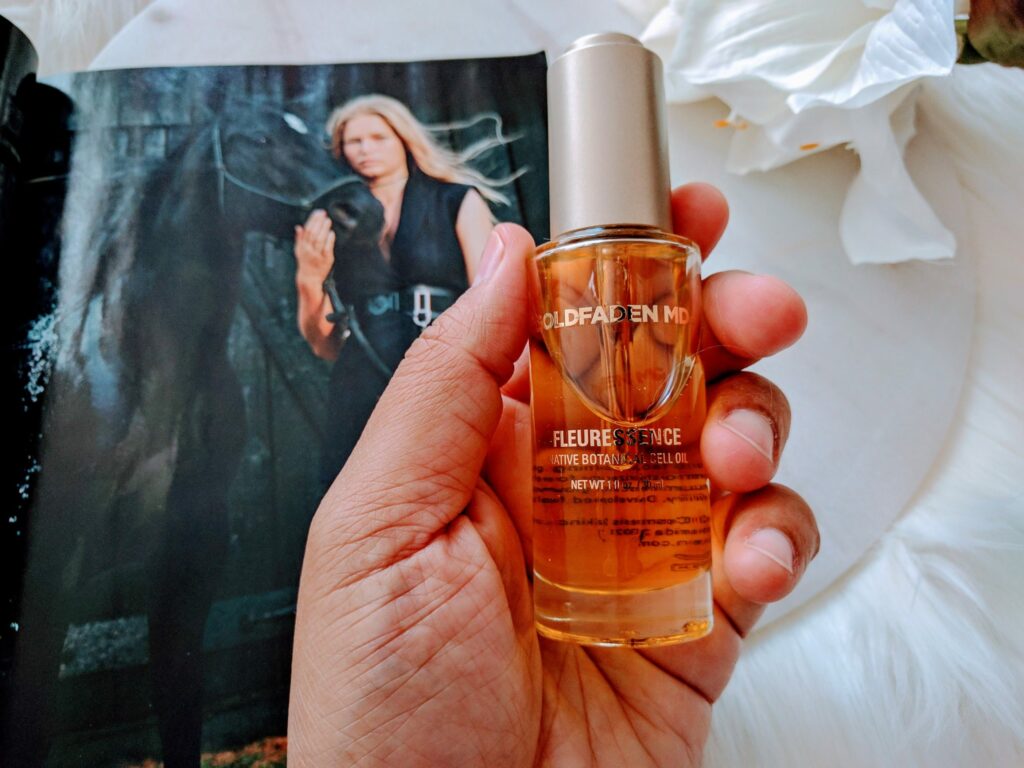 I use only 4-5 drops of this oil, no more and no less, although it is advised to use 2 drops, this all depends on the try and experience that you need to do when you first buy a product. I use 4-5 drops of this oil either before my moisturizer or mix this with my moisturizer. I do not prefer to mix it with my makeup, no particular reason but I try to keep my makeup and skincare separate. I do not apply this near my eyes. This oil gives a very nice healthy luminosity to my skin even without any makeup. I do feel my skin behaves very well when I use this, more hydrated, more healthy without any breakouts or irritation. This is a really good option if you are looking for an oil that is suitable for all skin type and has some key benefits as described above.
This oil retails for CAD $190 for 30ml and it will last you a long time as all you need it few drops. This is available in Canada at Gee Beauty.
Do you use a face oil in your skincare regime? Which is your favorite face oil?
Buy here: