Yes, i heard about Kate Sommerville from Caroline Hirons and i am happy i did. I have been using this serum every night since the last 3 weeks and totally in love with it and the way it makes my skin feel. Now, giving some background on my skin condition, i have a combination skin with hormonal breakouts.
Since my delivery 7 months ago with Baby no 2, my skin was real bad with big giant painful hormonal acne over my jawline, i still have pictures of my face at that time and will surely dare to share it here some day. So, the acne cleared up with much of my effort (which i will share in my upcoming posts) but my skin looked very dull and dehydrated. I was searching for some Vitamin C product for my spots since long time but was not in hurry to buy one so that to give my acne time to heal up. Finally, after a lot of search and backed by reviews from lots of people online, i splurged into this product, and another co-incidence was the launch of Kate Sommerville Skincare at Sephora Canada.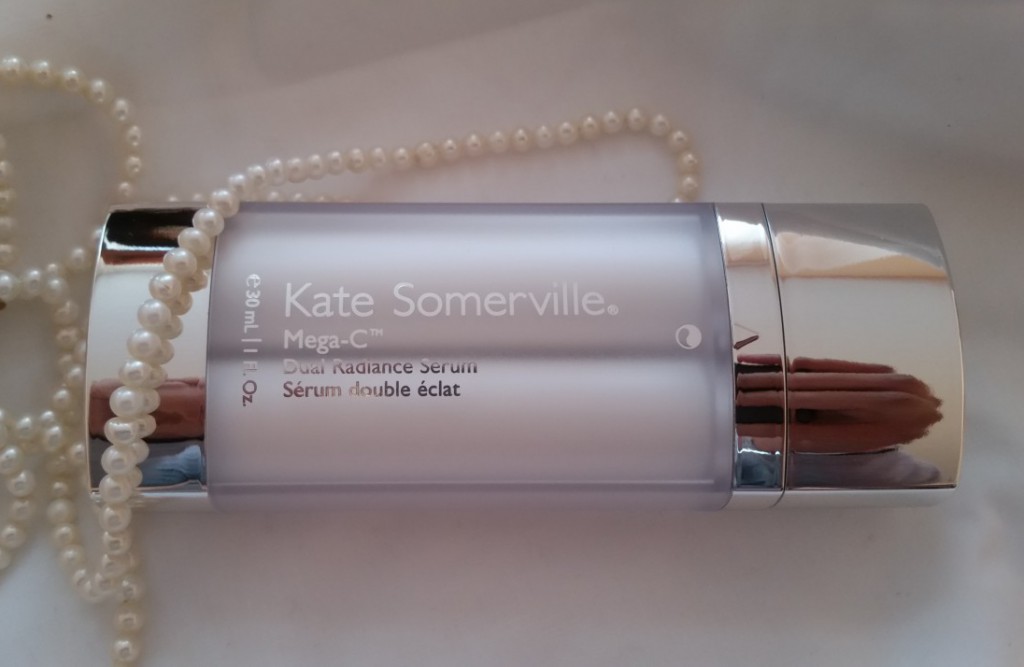 This is a costly serum around CAD $108 for 30ml of the product. It comes in a nice bottle with 2 chambers, one has 10 percent vitamin C and other has youth-enhancing bioactive omegas 3, 6, 9, and 7. Both chambers have pump and product from both pumps need to be mixed before applying.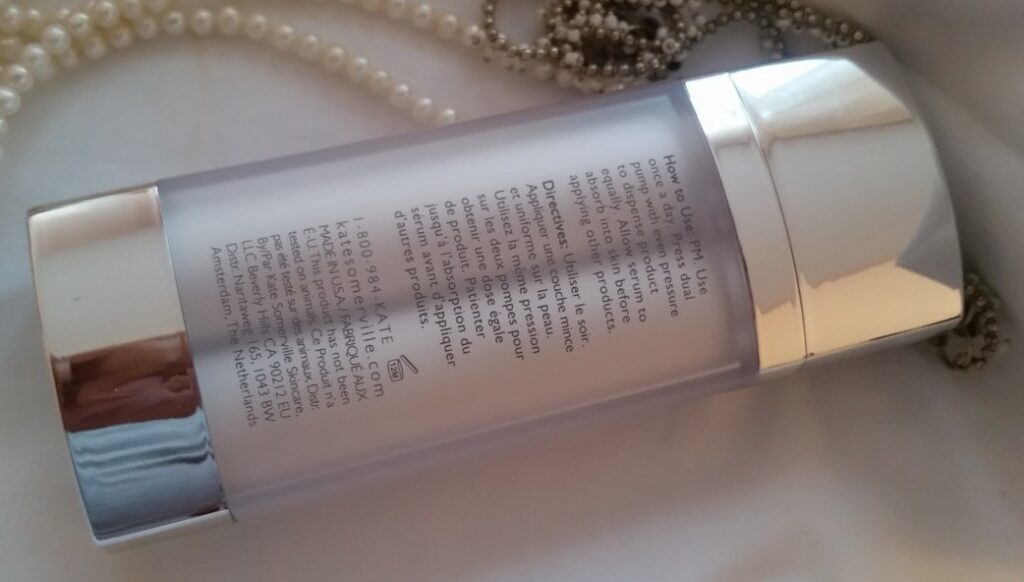 What it has really helped me is with my pigmentation and spots from my hormonal acne, has improved my skin tone and radiance. I started noticing the difference in the overall skin appearance during my first week of its use. I never noticed any dryness or sensitivity on my skin but i was very diligent to use sunscreen during the day. It is totally worth the price and i am planning to buy one more to keep it as my backup.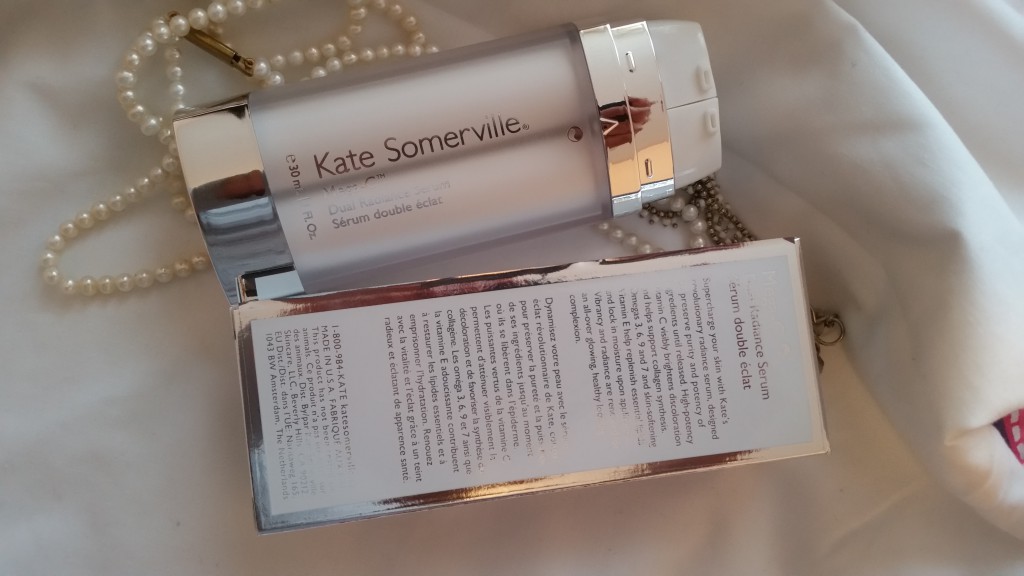 I do not use it every night of the week but i miss it for a day or two and swap it with some hydrating serum. My night routine with this serum involves:
1. Double Cleansing(if i am wearing makeup or sunscreen during day, otherwise just single cleansing)
2. Acid Toner
3. Hydrating Toner, usually a spritz toner
4. One my face is dry, i apply my Eye cream
5. Then, i take two pumps from each chamber of Kate Sommerville Mega C Dual Radiance Serum into my palm and mix them with my finger, then apply it on my face with a little massage until it soaks.
6. Night time moisturizer
You can buy it online from Sephora Canada with free shipping option or from the Kate Sommerville Skincare, they ship to Canada with extra shipping charges and custom/duties.
Have you also tried this serum, if yes let me know if it worked for you the way it worked for or if you are thinking to try this out, you can ask me anything regarding my experience with it.