I love trying new products that are effective and gentle to the skin. I have heard good reviews about Korres as a brand and their shower gels were in my to-buy list for a long time.
Korres is a homeopathic pharmacy in Athens, Greece and they are committed to developing natural skincare, color, and body products that provide maximum results. Korres utilizes active natural extracts with antioxidant and skin-transforming benefits for clinically proven results which also makes their product formulations environment friendly and skin compatible.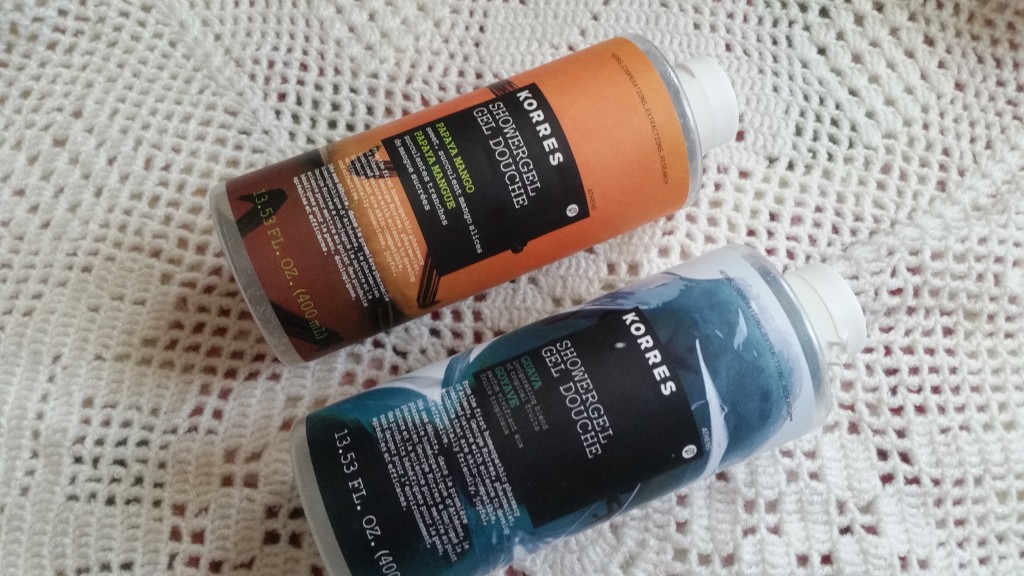 Who is it for?
For all skin types. They are formulated without Parabens, Synthetic Dyes, Petrochemicals, Phthalates, GMOs, Triclosan
What it does and how it worked for me?
As per the Korres website "These beautifully scented, creamy showergels contain emollients and humectants that provide a lasting moisturizing effect and help to maintain the natural moisture level of the skin, as if you have used a leave on product."
I used to think shower gels are not moisturizing but after using these showers gels, they proved to be very close to moisturizing and non drying. These really are very gentle and moisturizing on the body. I have very dry skin on my body and these have been my friends since last winter. The scent of these shower gels is so beautiful and fresh. Since i bought the first shower gel from korres, i have bought them twice again with different scent every time. All the scents are so nice and lingers for some time, pairs very nicely with their body butter.

The Active Aloe in the shower gels makes it rick in vitamin C, vitamin E, zinc and antioxidant enzymes, enhances the immune system of the skin, improves its ability to stimulate collagen and elastin synthesis helps reduce the visible signs of ageing. 5% organic Distillates Marshmallow & Everlasting makes this shower gel skin smoothing and soothing, anti-inflammatory, with regenerating and antioxidant properties. They contain 91.4% natural ingredients which is nice.
What are the Ingredients?
Water, Sodium Laureth Sulfate, Sodium Cocoyl Isethionate, Cocamidopropyl Betaine, Fragrance, Aloe Barbadensis Leaf Juice, Alpha-Isomethyl Ionone, Arginine, Benzyl Alcohol, Butylphenyl Methylpropional, Castoryl Maleate, Coco Glucoside, Coumarin, Geraniol, Glyceryl Oleate, Guar Hydroxypropyltrimonium Chloride, Hexyl Cinnamal, Hydrolyzed Wheat Gluten, Lactic Acid, Limonene, Phenoxyethanol, Polyquaternium-7, Potassium Sorbate, Sodium Chloride, Sodium Dehydroacetate, Sodium Gluconate, Tocopherol
How i use it?
I use it on the loofah or a washcloth and sometimes directly on to the skin. After adding some water, it creates a nice creamy lather. Then I rinse with water. I have used the body butter from Korres after bathing and it works well to lock in the moisture during winters. In summer, I follow with a light body moisturizer as it seems to be moisturizing enough.
Final Words:
These are nice shower gels that I have re-purchased many times. They cost around CAD $22 excluding taxes for 400ml of the product. They last quite a long time.
Buy here:
BeautyBoutique by Shopper Drug Mart