Masks are everywhere and when it comes to the best one's, Omorovicza Deep Cleansing Mask is raved about and loved by the best beauty and skincare guru's out there. I know we hear the word deep cleansing in every other product but do we really know what ingredients in them deep cleanse the skin? Omorovicza Deep Cleansing Mask has calcium, magnesium, zinc, and copper which helps re-energise and brighten the skin, evens out the skin tone, controls shine and draws out impurities.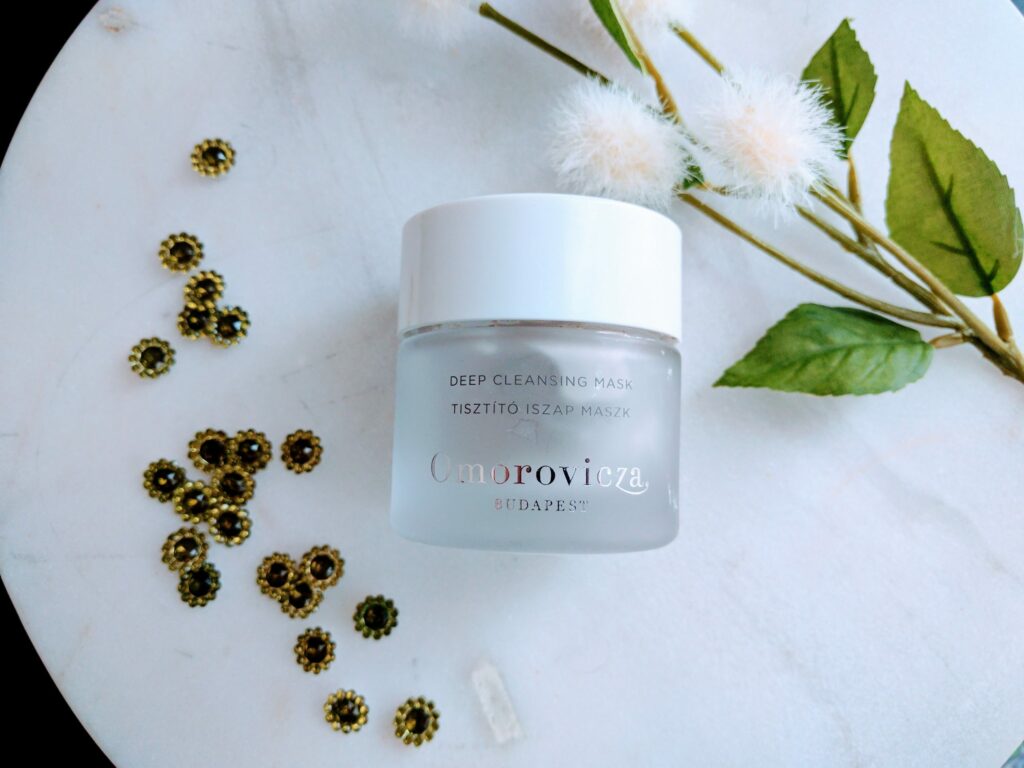 Use Code VELVETLIFE to get 15% Off
Key Ingredients
To separate the benefits of the above ingredients here is short description for each
Calcium – It regulates skin's natural sebum production, keeping skin conditioned and dryness at bay. It also helps repair the skin and replenish skin cells
Magnesium – It moisturizes, calms, and soothe problematic skin
Zinc – It has healing and antibacterial properties
Copper – It helps reduce the appearance of fine lines and wrinkles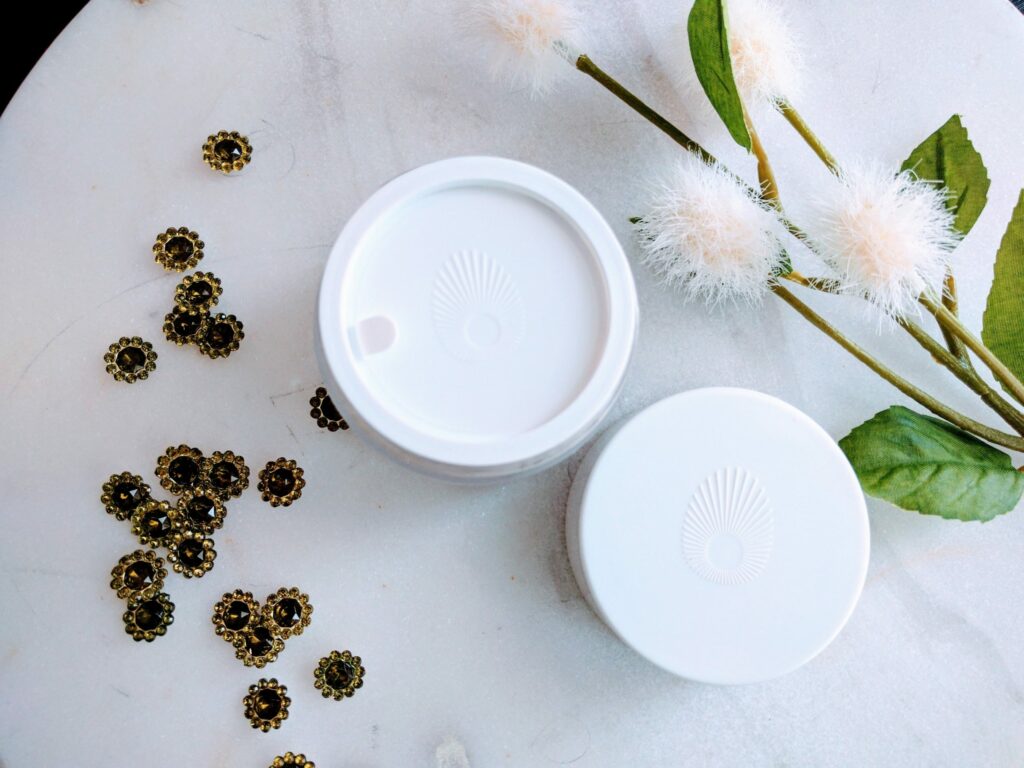 So now you know how good the main ingredients in this mask are. Now let's come to my story of how I bought this. Actually, I got a sample of this mask as a gift with purchase and I loved it. I bought the full size and as you see in the pictures that I have few uses left of this mask.
Omorovicza Deep Cleansing Mask uses Hungary's famous healing waters and mineral-infused muds from the thermal Lake Héviz to create a wonderfully effective skin purifier. After just one use your complexion will be more even and matte. Plus, the Omorovicza patented delivery system, the Hydro Mineral Transference™, anchors the minerals and trace elements in Hungarian healing waters, improving their delivery while revitalizing skin.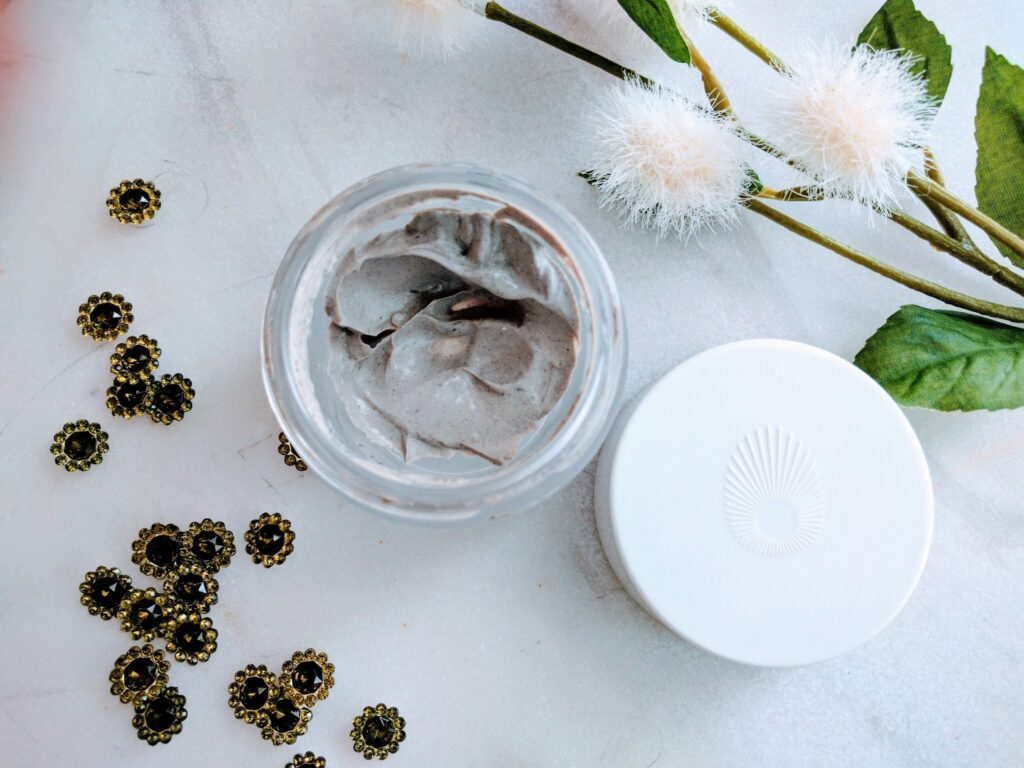 My Thoughts
The outer packaging of this mask I still remember is very protective of the inner heavy glass jar. The heavy glass jar of this mask is very solid and feels luxurious. The product inside is a light gray-coloured smooth creamy paste. I have used this mask both with my fingertips and with a face mask brush, works equally well both ways.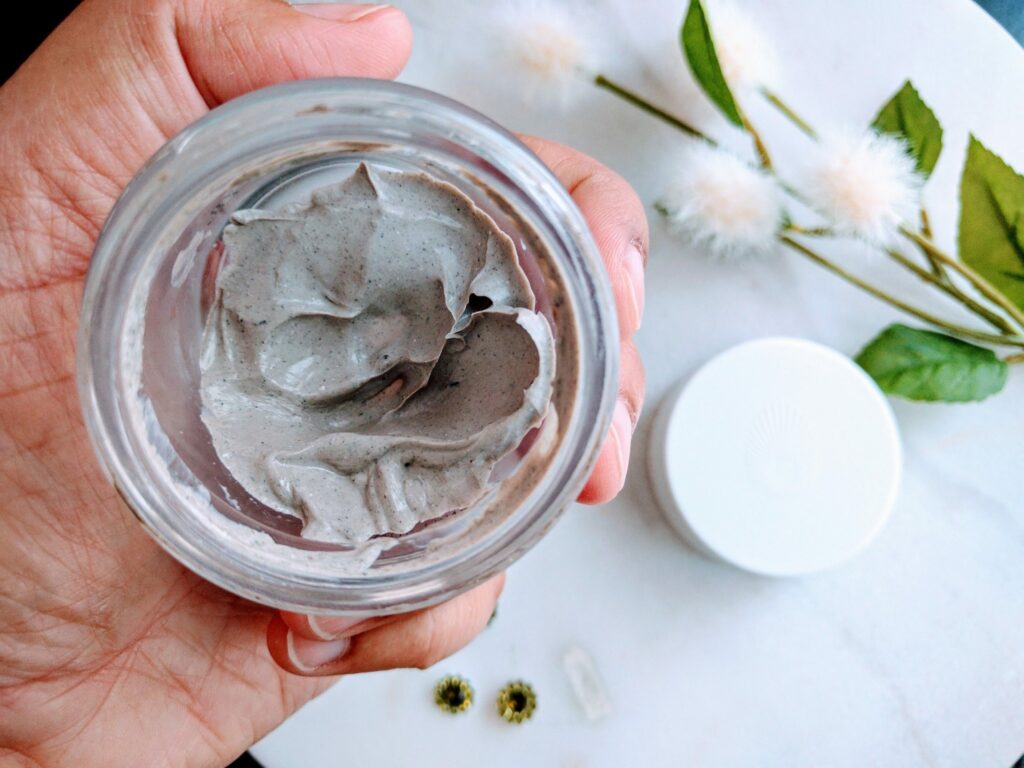 What I have noticed is not to use this mask as a once-in-a-while kind of mask. It works wonders when I use it regularly. When I use it after few weeks, it draws out the impurities and I get some breakouts. But if I use this once or twice a week, it keeps the zits away. For this reason, I somehow disliked it at first and then I got hold of how to use it. I have used this mask for over a period of more than 4 months and I am a fan. It is not drying at all. I do have a good collection of masks and this is going to be a staple in my collection.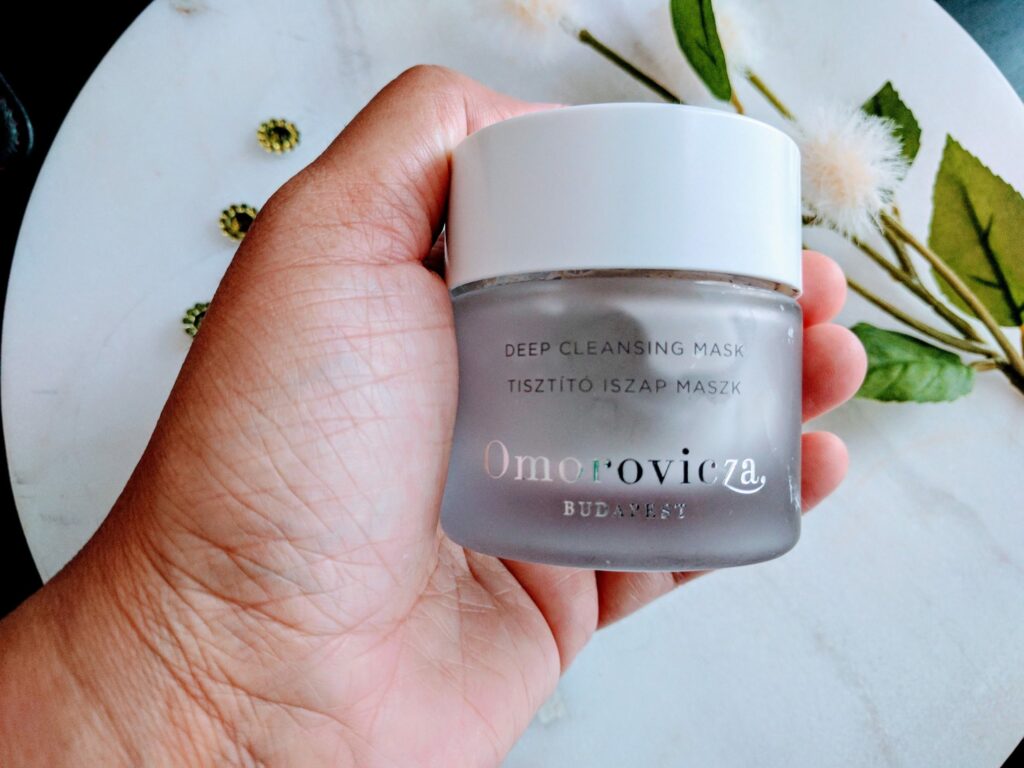 I use this mask after cleansing my face. I apply a thick layer of this mask on my face and upper neck for over 25 minutes. Then, I wash it off with lukewarm water. It feels very smooth on the face. When washing it off, it feels like you are rinsing off some cream mask. Afterward, the skin does feel fresh and clean, with no dryness or irritation. I have used it both ways as a twice-per-week full face mask and as an overnight treatment for breakouts prone areas. I would totally recommend this mask.
Where To Buy?
Omorovicza.com Use Code VELVETLIFE to get 15% Off everything, excluding sale.
Comment below if you have any questions or comments. Also, check my Instagram for the latest launches and products. My Facebook page is here.