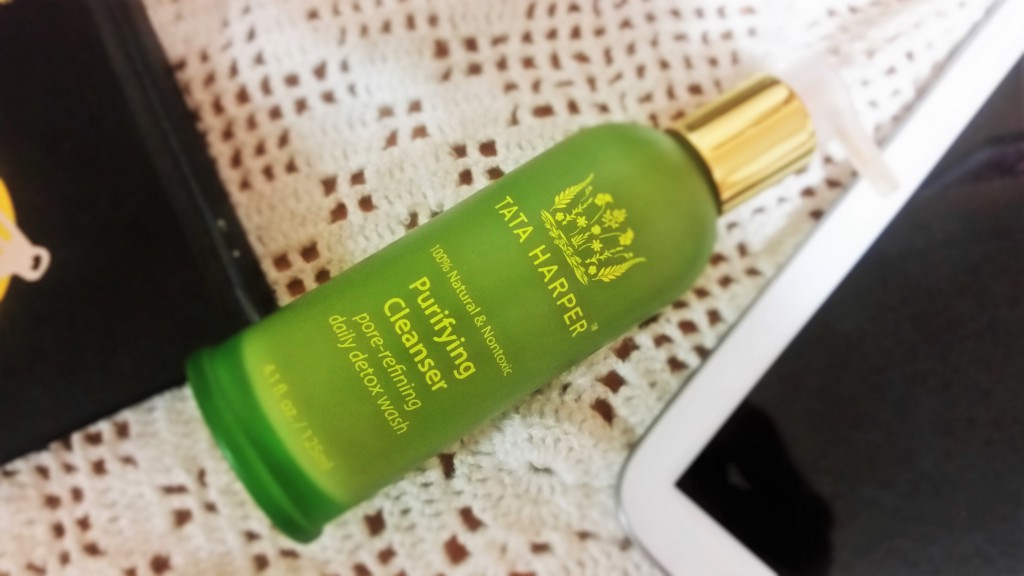 I was looking for a natural cleanser to include into my skincare routine and the Tata Harper Cleansers came into the picture. I looked for other options after looking at the price tag and again in the mind thinking about it. But this remained in my head for few days and nights until i could not stop myself from buying one. Next stage was the question everybody has before purchasing something "Will it work for me?" Then the next hurdle was which among the four Tata Harper Cleansers will suit me. For reference, I have a combination problematic skin with congestion and hormonal breakouts. After crossing all the stages and hurdles, I purchased the Purifying Cleanser from the four options Tata Harper has for the cleansers.
As per the Tata Harper website "This cleanser combats the daily wear and tear of environmental exposure and pollution by effectively clearing pores of excess oil, dead skin, and buildup – while maintaining the skin's moisture balance. A powerfully purifying cocktail of sugars, Broccoli extract and fruit enzymes thoroughly cleans the skin and refines pore appearance, while an invigorating blend of essential oils helps flush away impurities for a deeply refreshed feel. This soap-free cleanser has a cooling effect on the skin and helps to balance oiliness. "

My Review
I am literally in love with this cleanser. When I started using this, I experienced some breakouts for a few days and then it started getting all better. I have been picking up this cleanser during mornings most of the winter this year and even now in spring, it feels so luxurious on the skin. After I have used this cleanser, my skin feels healthy and radiant. When you know you have used something good and beneficial for your skin, the feeling you get makes your day. I have seen the difference when I am using this cleanser and my other cleansers. My skin looks clear, moisturized and never had any oiliness afterwards.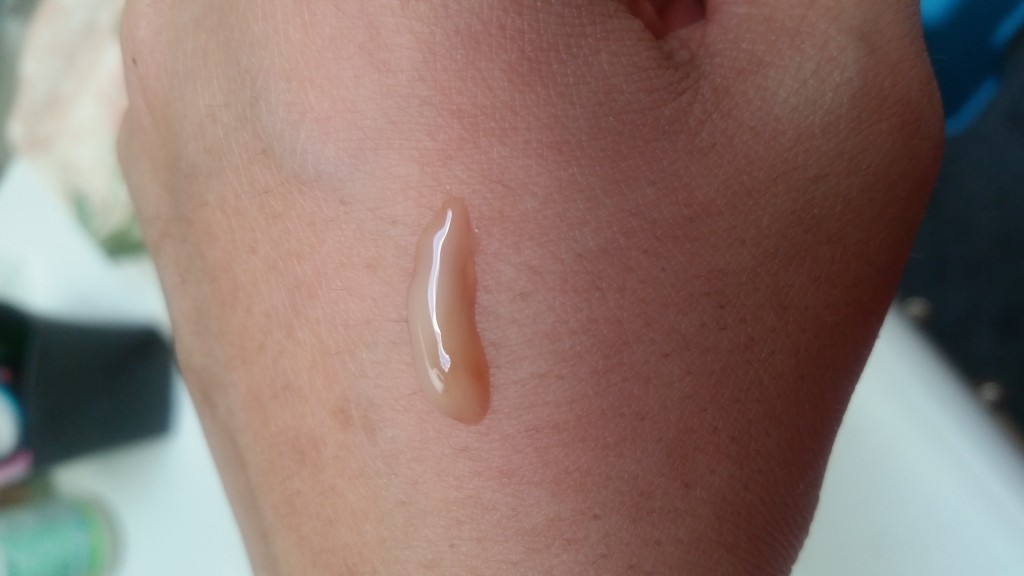 The look and feel of this cleanser may not be very intriguing, but the results are. It does not lather but cleans the skin thoroughly. I use this cleanser four or five times in the morning and a few times during the night, alternating with other cleansers based on what my skin needs. The best way for using this cleanser is, as I use it, I take two pumps into my hand and massage it into my face avoiding eyes. I massage for about 30 seconds and then leave this for 2 minutes. I wet my face again and remove it while massaging. It comes off as milky water. I believe it works during that time and I have seen results when I keep this for 2 minutes, brighter skin than just washing it off after massaging. This cleanser has very nice ingredients which help balance the skin and has been beneficial with regular use.
I highly recommend this cleanser and will repurchase it.
Where To Buy Tata Harper Products?
Comment below if you have any questions or comments. Also, check my Bloglovin for the latest launches and products. Check out exclusive discount codes for my readers here.